This is a write up on the nerf nite finder to make it have a manual revolving turret.
Stuff needed for mod:
Screwdriver
Hacksaw
1/2 cpvc
1/2 pvc
15/32 brass
dremel
pipe cutters
a 3k turret
a thick straw.
First unscrew the gun and take out the plunger assembly, you can throw away the barrel assembly.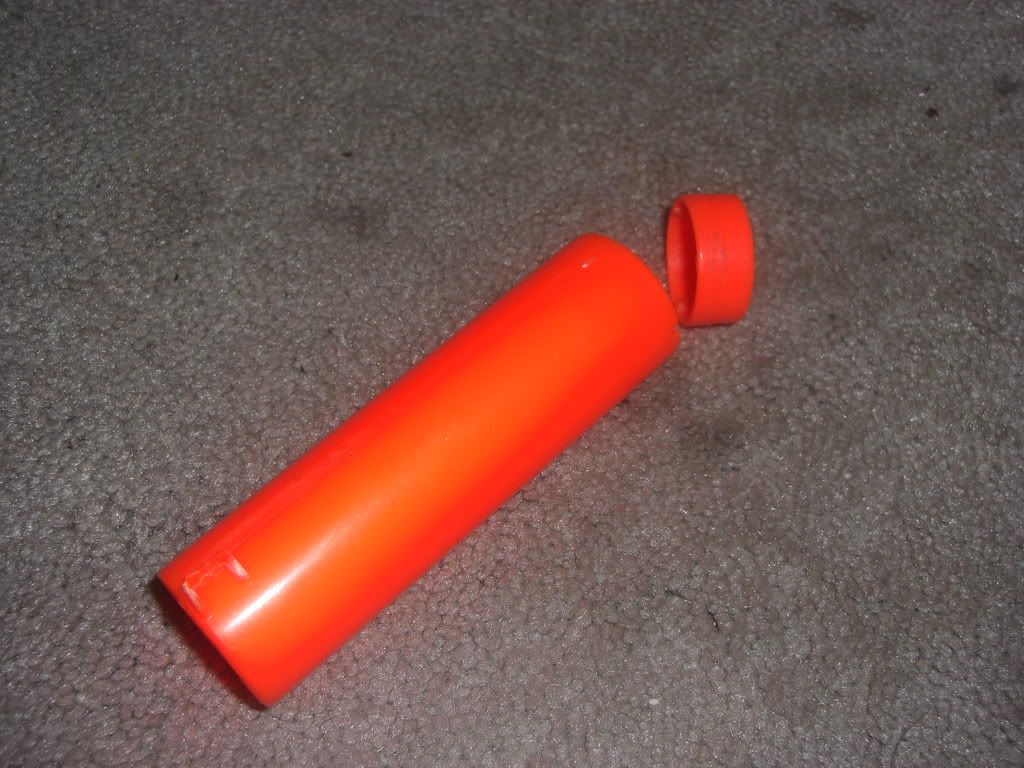 Sand out the inside.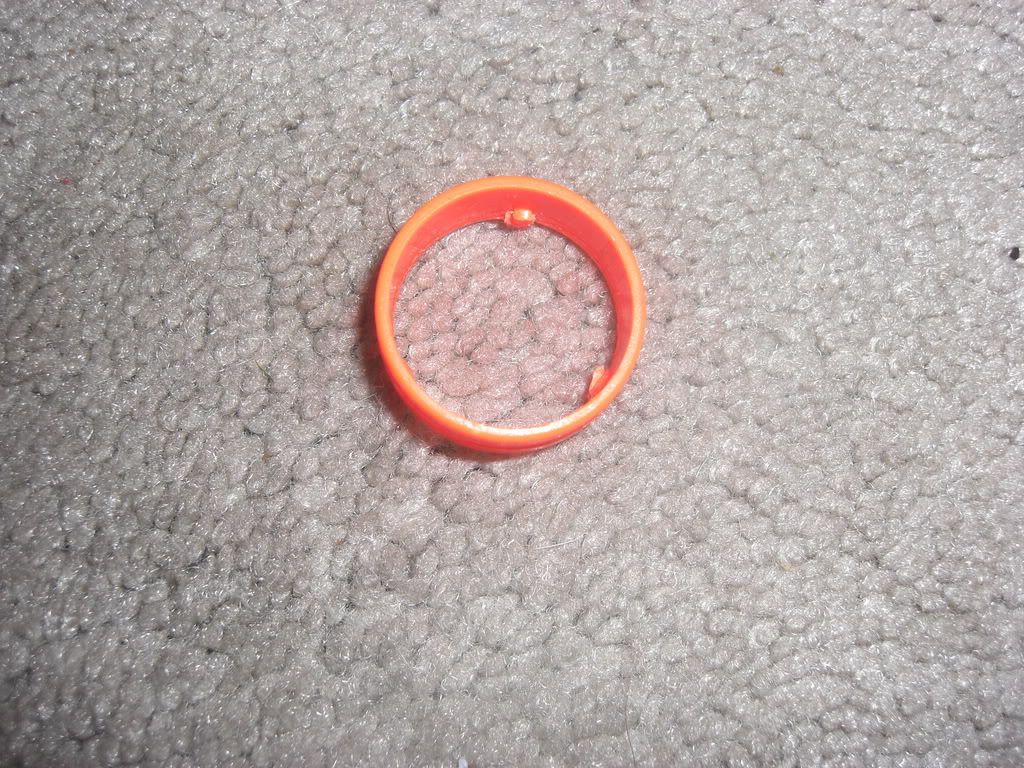 hammer a peice of cpvc into an inch of pvc, then glue that into the orange ring at the front of the plunger.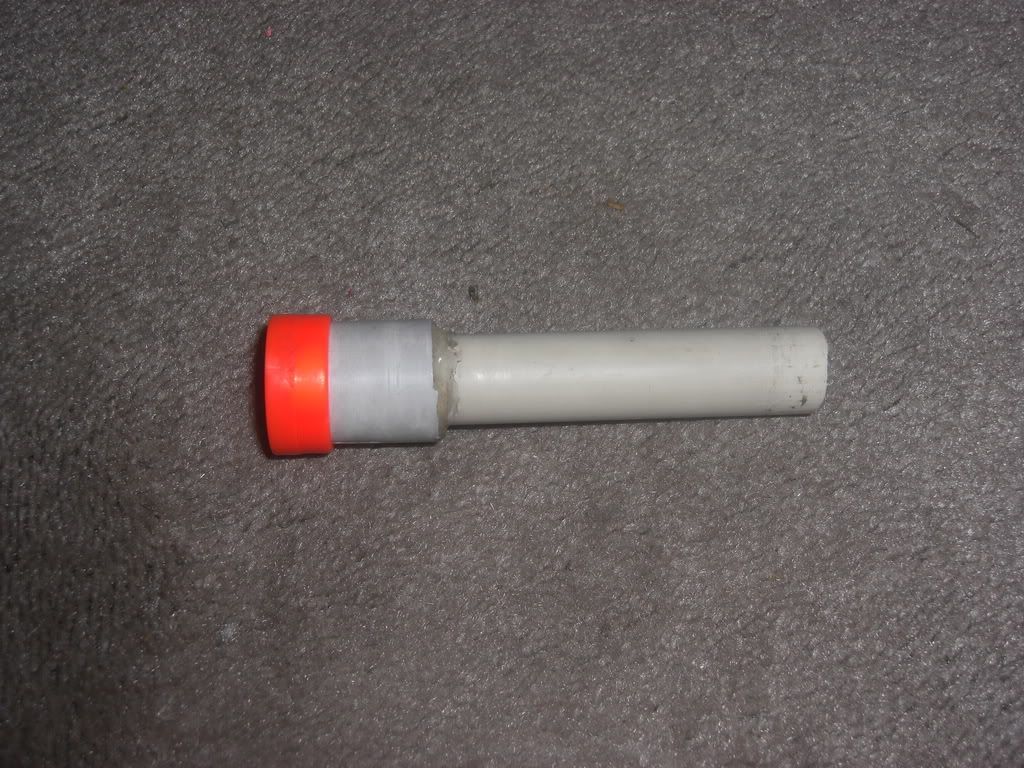 Cut the cpvc at about a half of an inch away from the pvc.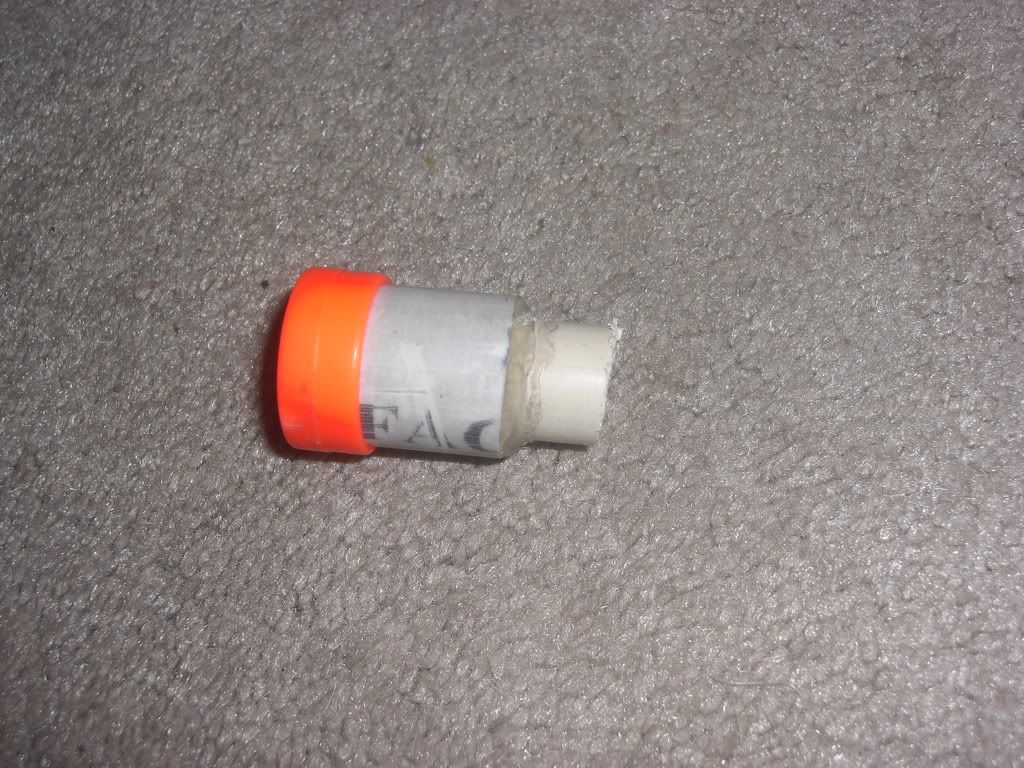 glue 15/32 brass into the cpvc so it comes out about a half of an inch.
Glue that whole assembly into the plunger tube.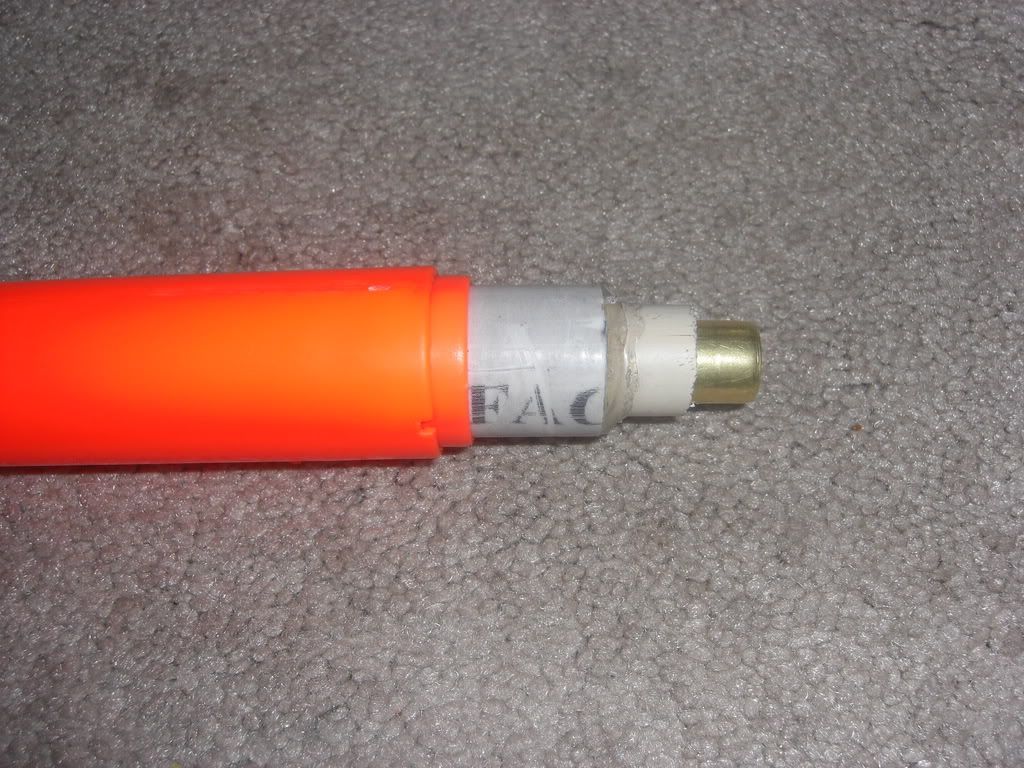 put that in the ppk'd nf then close her up. it should look like this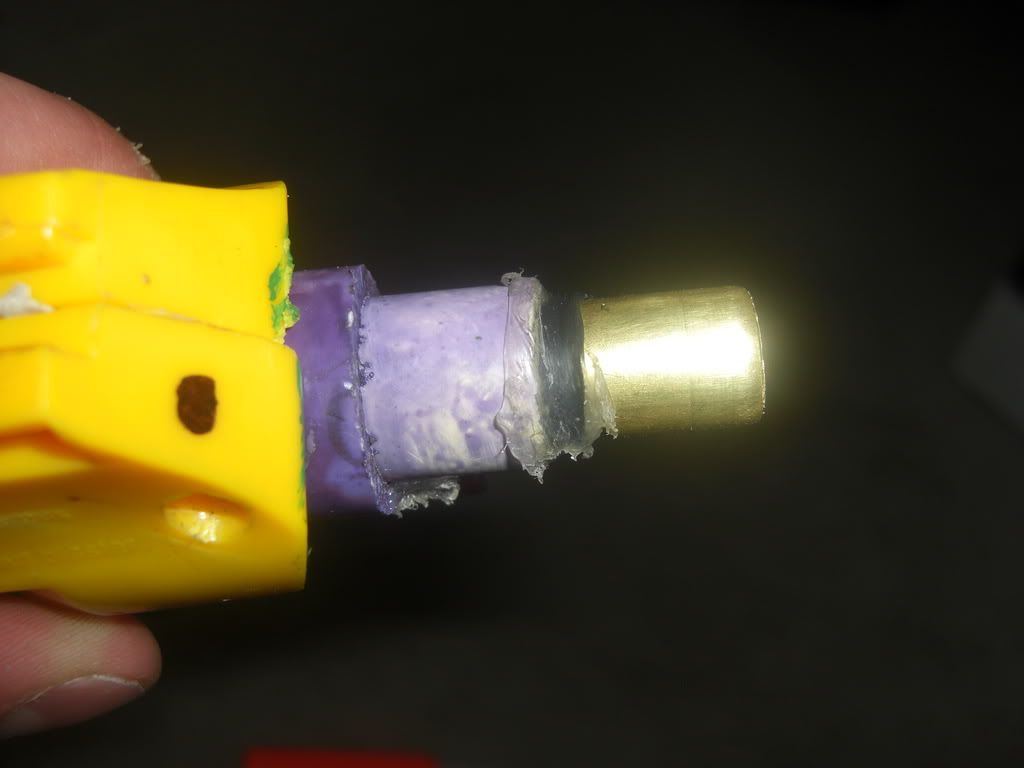 then sand out the back of the 3k's turret so the 15/32 fits nicely in it, but can still be pulled out
Then find a hard straw that fits nicely over the metal rod that comes out of the back of the turret.
glue it here.
Now you are done, put the metal rod in the straw. and your good to go. mine looks like this.