The Long(er)Shot
The Longshot is a great gun, but stock it was kinda cruddy. It fired about twenty feet and could be dodged by a turtle. So I took it upon myself to fix it up.
The first matter of business was to remove that stupid Air Restrictor. Undoubtedly this was the most frustrating restrictor removal I have ever done. It was almost as though Hasbro didn't want me to take it out. (odd, wonder why?)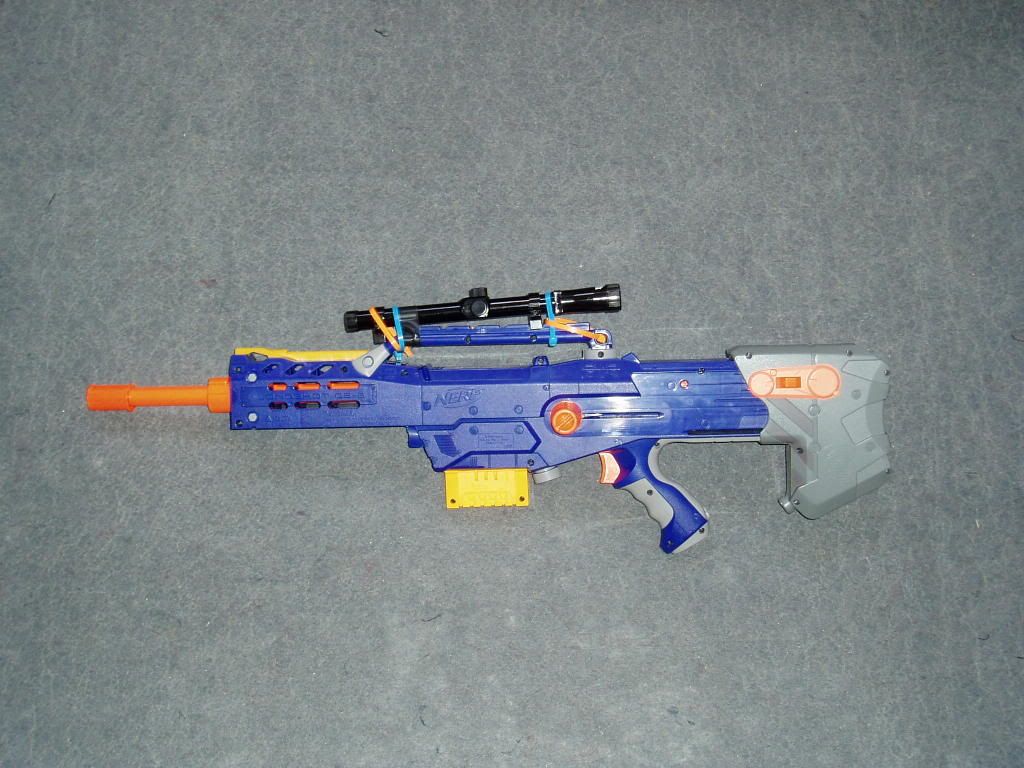 Yet after a significant struggle, it was completed. I took off the dorky bi-pod and added a barrel extension, cut off from the front blaster.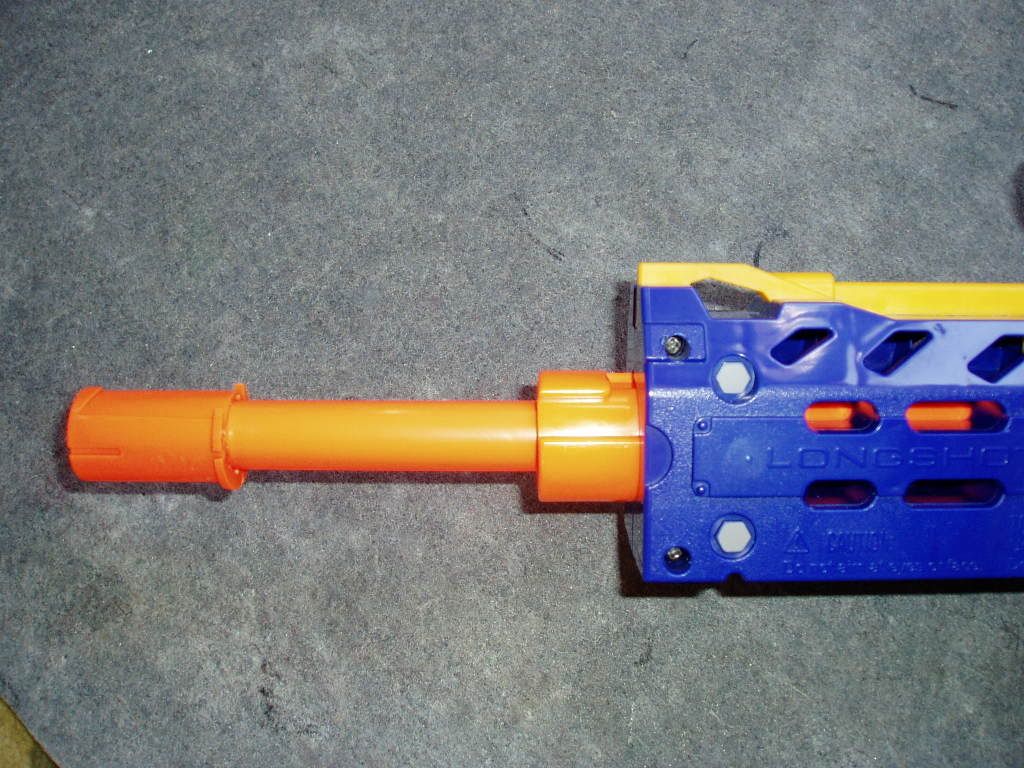 Now that the gun could fire easily 40' more readily, it was time to add on a scope. I mean a real scope, not the stock, piece of plastic with two clear panels and a decal. No, a full blown, adjustable 4x15 Daisy airgun scope!
Ranges don't compare to other modders have done, though it is noticeably better.