The Cruisin' Bruiser
Admitably my best work thusfar, the Cruisin' Bruiser is a force to contend with.
My little brother bought the Buzzsaw a while ago and though entertaining, it's power was lacking. It was then that I knew what I had to do with my first week of summer. Build the Nerf Ball Cannon from hell.
It turn's out that Home Depot doesn't have the tubing to fit a NERF Brand ball, although they do have pipe that fit's foam golfballs.(about one and a half inch diameter; easily found at WalMart)
Fifteen bucks and some one hour later, the Cruisin' Bruiser was made...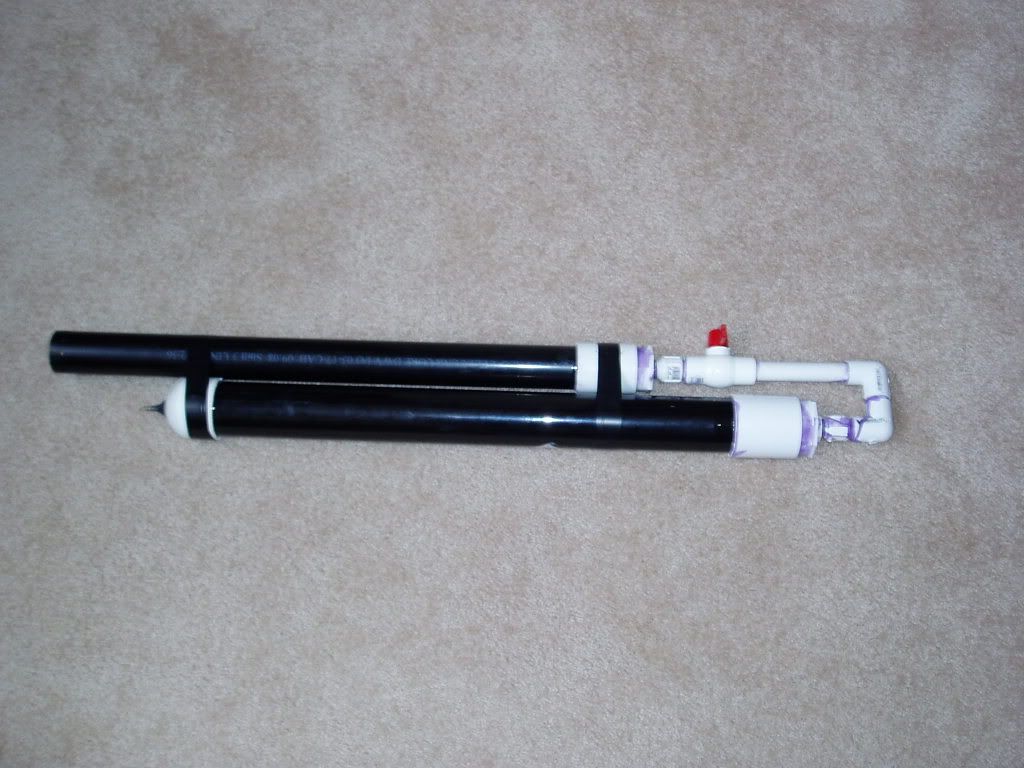 At just over 3 feet long, it packs a punch. I took the valve idea from another nerfer.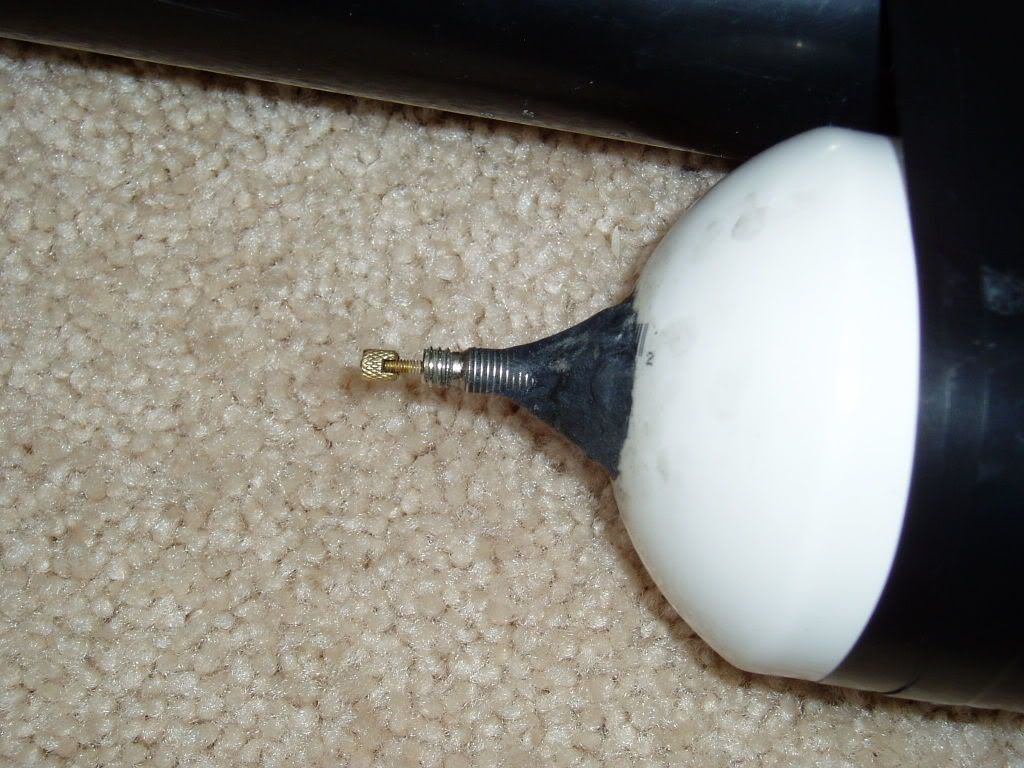 But i used a presta valve instaed of a schrader valve. I'v found it holds pressure longer, and it allows me to depressurize without firing in case of emergency.
The ball exits the barrel at an estimated 200mph @ 80psi, it makes a hell of a noise when fired. Ranges about 75' when fired, but only because foam balls have incredibly high drag and low mass.