Well I desided to rip apart my hornet to see how it worked then I desided to take out two of the barrles and put them in the front of my Longshot Carbine because it always looked like it needed something in there.
I desided to show the upgrade in compairison shots to the untounched longshot carbines. For anyone that doesn't know what carbines I'm talking about here's a link:
Fenixharth Longshot Carbine
And a picture: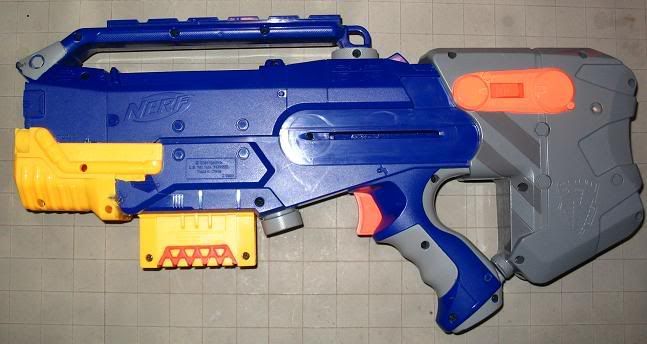 So here's what it looks like from the front: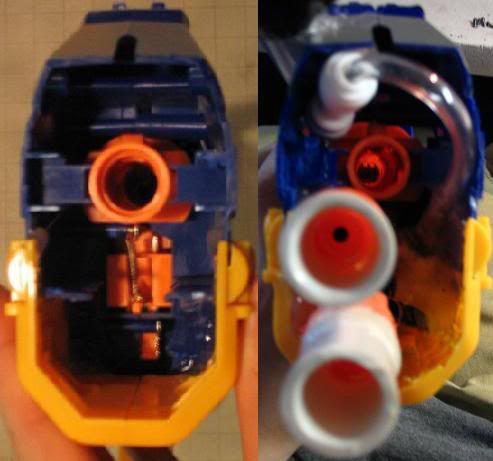 And here's the insides:
So the two barrles are hooked up to an RF20 pump that is glued to the side of the rail on top and the triger is one of the side blast trigers from the hornet that is faceing the inner wall of the front hand-guard and there is a hole drilled into the guard with a button that reaches down to it.
The Barrles are just long enough to fit 3 stub shotgun ammo in it to keep the overall lenght of the gun down. The barrles have a 10 foot wide cone at about 30 feet. Some of the ammo can get farther but not consistantly.