Hey, this is my first Modification. Some of you may remember a month back when I asked if I could semi auto the Recon. Well, due to those dreams being shattered and broken (DAMN YOU!!!) I decided to start doing random mods to my Recon CS-6.
I ended up painting it, adding a new barrel, applying a shotgun loading mechanism thingy, and a grip.
Really, there are only two mods here (New Barrel and Shotgun) but I said 3 because of the Grip... although I guess the paint is KIND of a mod... so it's a quad mod... (Hahaha, thats fun to say)
ANYHOO!
This is my Recon, more or less done. I used Duct Tape as part of the paintjob and to hold everything together. Yeah, it doesn't look professional, but hey, it works.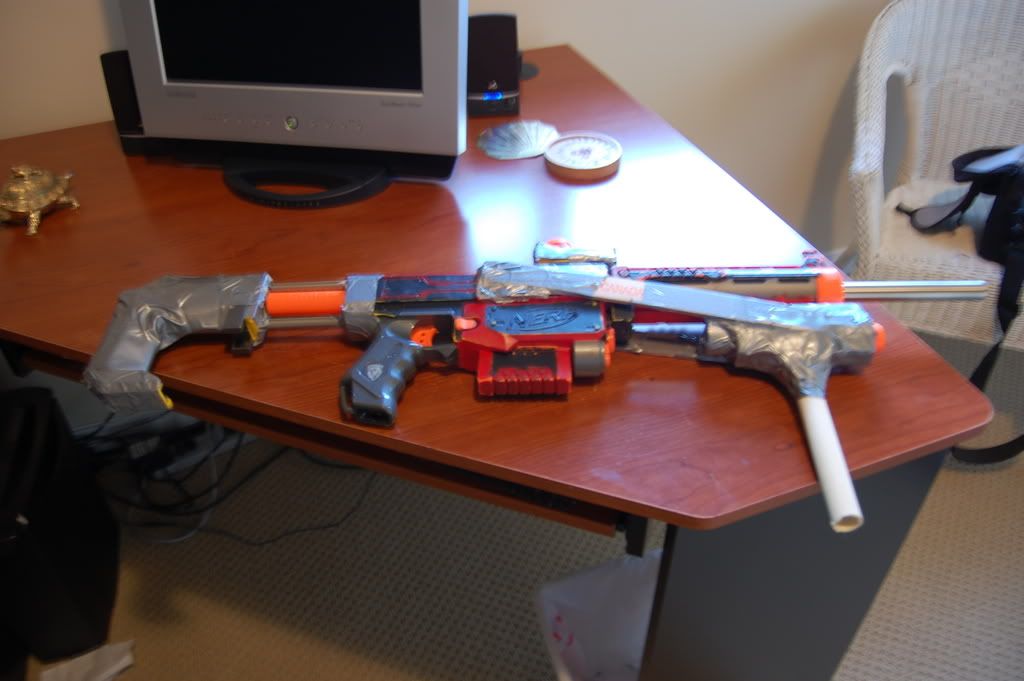 Hope you enjoyed the pictures! Please leave me some feedback.
The barrel is a chrome tube, as I couldn't get my hands on some copper and the grip is just a piece of PVC tubing cut to size.
-Ultima-Weapon
*Edit: Just thought I would apologize for the blurry pictures, my camera is really sensitive (Nikon D-40)
Edited by Ultima-Weapon, 23 June 2008 - 10:48 PM.