Ok, Now this may seem like Foam: Total war's Titan mod, but I have thoroughly read over his mod write up and this one is different.
Before I start I would like to give the props to my brother who thought up this mod. The only reason I am writing it is because I did it, It was my gun, and he hasn't been registered yet.
So, Without further ado
A Couplered Titan
Ok so supplies needed:
1/2 in. CPVC
Epoxy
Dremmel
1/2 in. PVC Coupler
PETG
Ok, so this mod is to be done assuming that you have done all the internal mods like plugged pump, AR removal, etc.
So first, take your dremmel and hollow out the inside of the AR so a 1 inch PVC nub can fit inside, and then do so and epoxy profusely. But becareful not to get any epoxy on the threads as this will make it impossible to screw on the triple shot attachment. If you do get some epoxy on the threads, wipe it off even more profusely.
after that, make a barrel with a length of PVC with PETG inside and then epoxy the coupler on the end of the barrel like this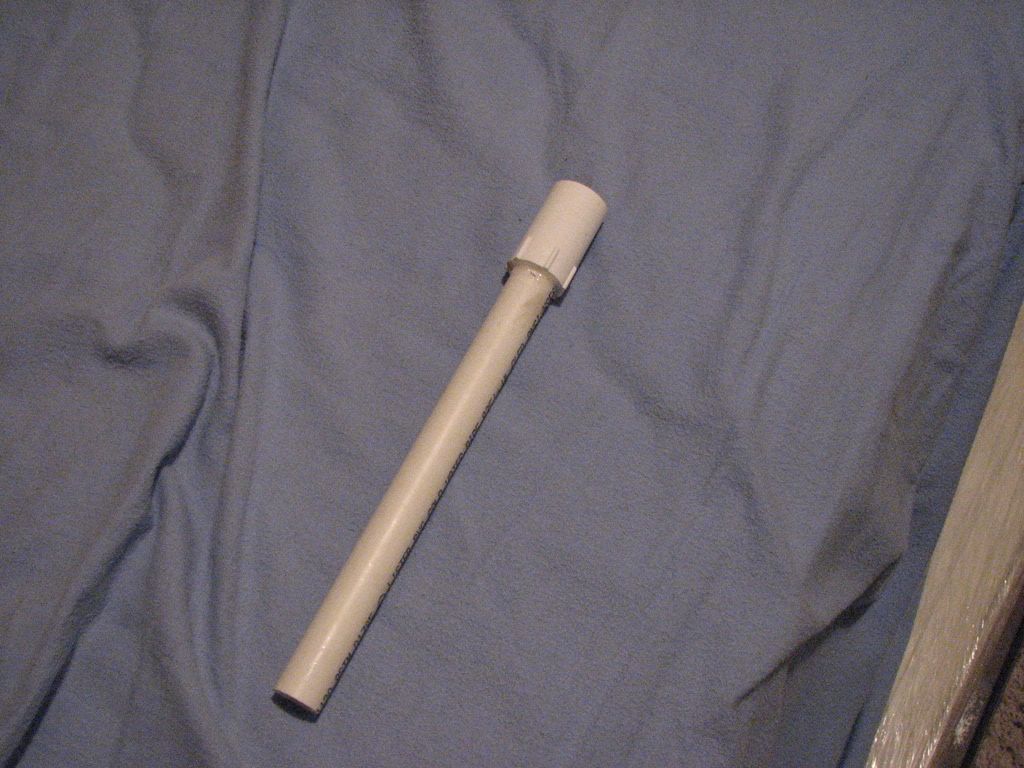 Let that dry and the barrel should fit on the that nub of PVC that you epoxied on the Titan.
Finished product: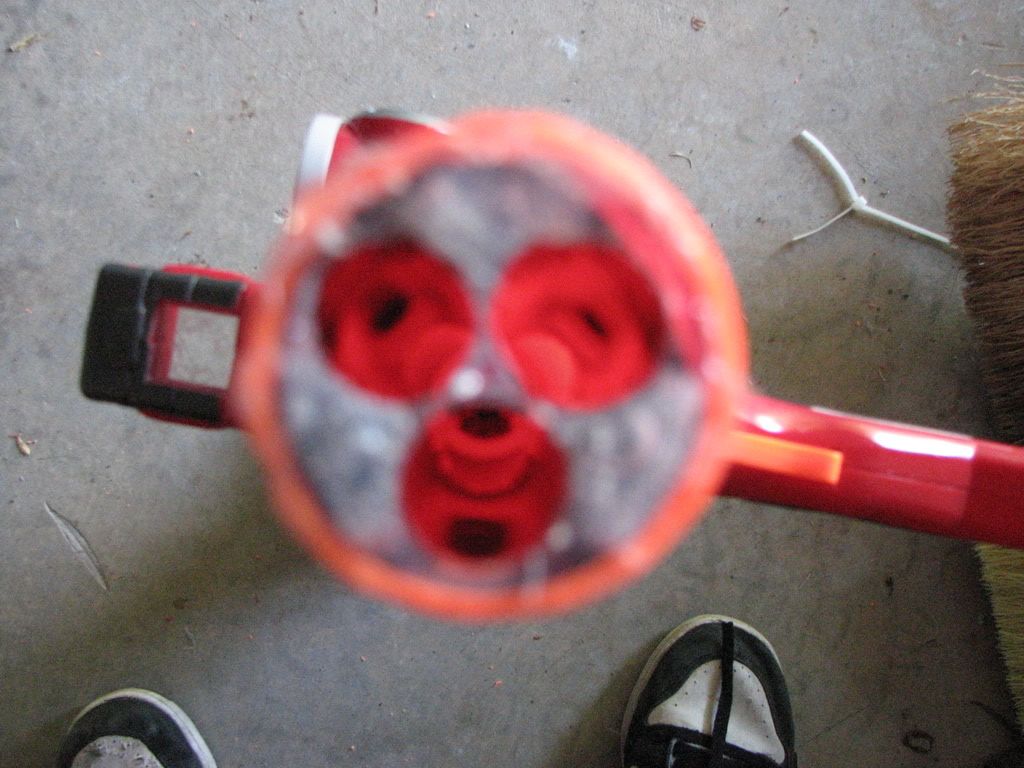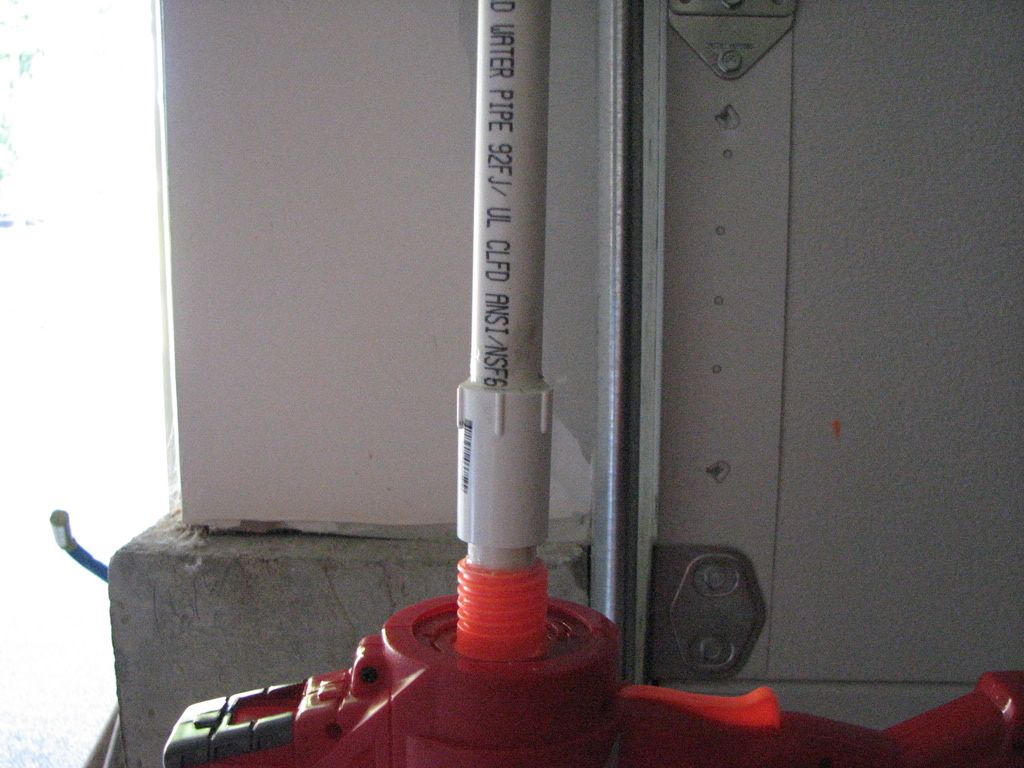 This mod allows you to triple shot and single shot and can easily be switched.
The nub on the Titan does not effect the triple shot ranges either.
I also noticed that this mod increases the ranges of the missle. It used to get about 30 ft tops. Now it gets high 50s maybe 60ft.
Questions? Comments? Flames?
Thanks
Edited by Renegademilitia15, 24 June 2008 - 03:30 PM.