I was going to make a doubled night finder by useing PVC for the plunger tube and plastic card rod or square rod for a scrached built plunger rod.... but I didn't have the parts avalible for the plunger rod so I just desided to make a double wide plunger tube so it would be moving 4 times the air volume than the normal one... so thus the 2 inch PVC plunger tube.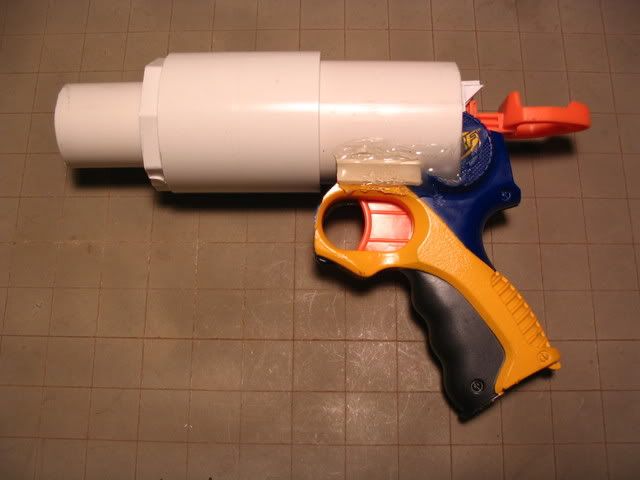 and next to a luger'ed night finder for compairison:
the original plan was to try and make a NF Rifle but the only PETG I had to use for a barrle was too short I think to be efective seeing as it was only like 3-4 inches long. I also am almost positive that since I am uses the same springs in the suped up one as I did in the orginal it still has the same PSI and effective range with the same length barrle. So I desided to use a 1.25 inch barrle with 3 PETG barrles nested in it:
the ranges are about the same as gun pre-moded but only with 3 rounds instead of one.