This writeup is essentially the one in the "modifications" part of the website but this one is the older version gun and could have different results. On the to write-up.
First here's the gun stock, well mines not completely stock.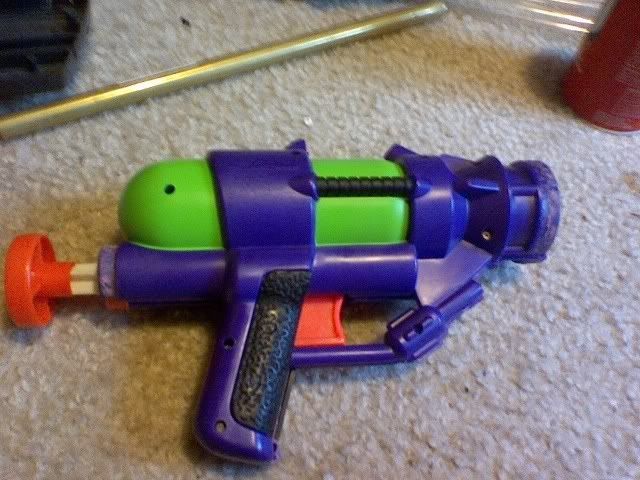 Anyway, you open up the gun by prying off the orange cap by the barrel as well as the one by the pump.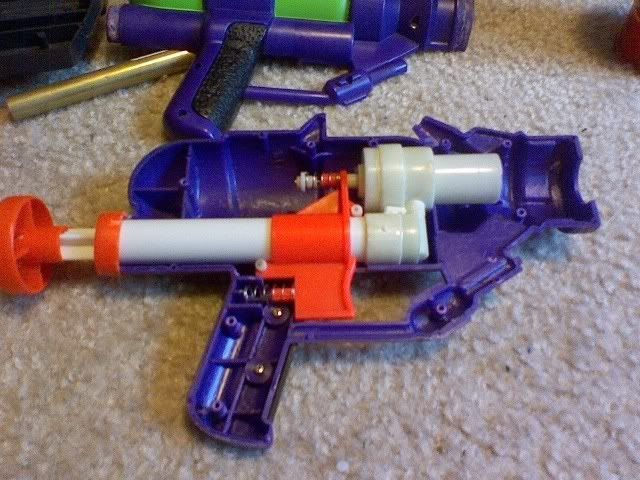 Now take out the pump, and plug it using hot glue.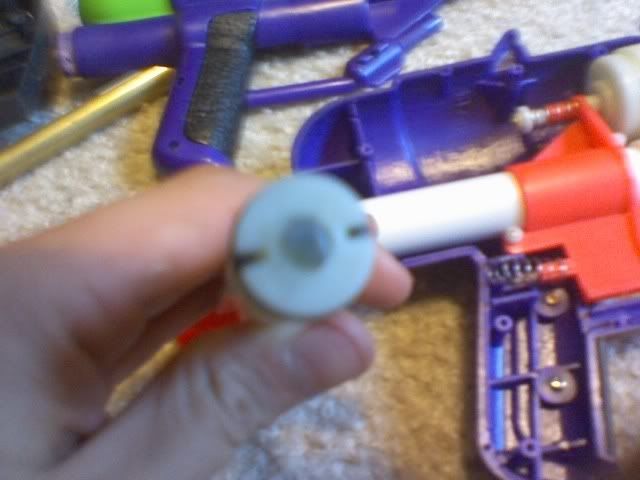 Replace the barrel with about 5 inches of PETG or another barrel of your choice, and add vast amounts of etape untill it is a snug fit inside of the airtank.
Put everything back together inside the gun.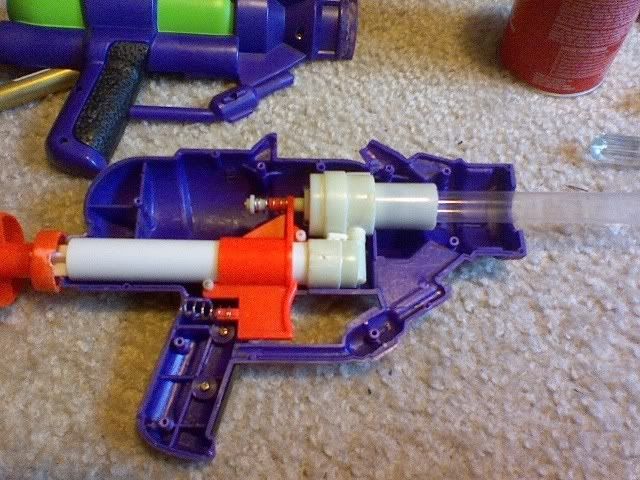 Screw on the screws and your done.
Range test results:
Ok, I've seen a couple other sm750 mods and they're getting in the 90's with 2-3 pumps, that's not the case for mine.
I've found that you need 7 pumps, which is when it starts to get hard to pump, to acheive ranges of 90'.
Stefan with 7 pumps:
97'
90'
87'
92'
Stefan with 3 pumps:
50'
53'
47'
48'
This was used a a 1.5 inch stefan that has a 3/0 fishing weight inside of it. The accuracy and velocity is fantastic with this gun. Comparable to my crossbow's.
For fun, I did a range test with a streamline with 7 pumps and here's what I got:
117'
109'
68'
116'
I was really surprised to see the darts soar that far, they were extremely unaccurate, but they twirled around and stayed up for a remarkable distance. Obviously, the 68' one, twirled straight into the ground. Also, all of these range test were done on a flat surface with a 0 degree angle on the gun.
Any questions, comments, flames?
Edited by ChiliPepperFender, 30 May 2008 - 10:53 PM.