This mod was brought up a while ago, like 2 years or so, but I wanted to revive it and change it abit. This is what it turned out to be.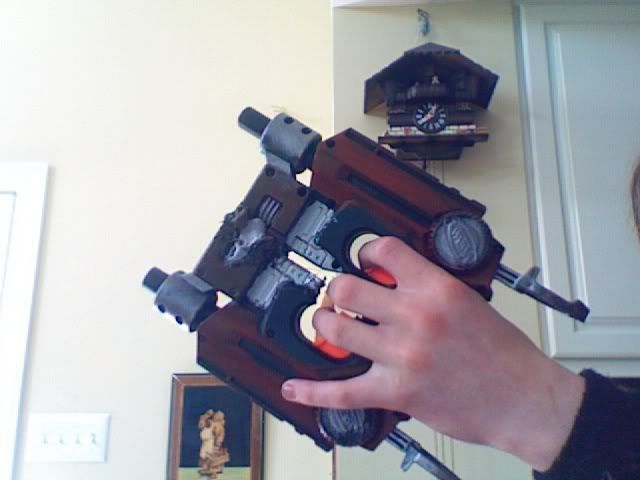 It's quite comfortable.
Both guns have cpvc barrel replacements, and spring additions. The top gun has an NF spring, a DTB/DTG spring, and a strikefire spring. The bottom one has an NF spring, an unknown spring, and a strikefire spring. The ranges are consistent, hitting 70 flat for the top gun, and 80 flat for the bottom gun, both using stefans.
Some more pics, and a few videos of it, explaining more about it that I'm not going to repeat in writing.
Oh, and here's a pic of my new Longshot, my primary, and the Nightfinder manta being my secondary.
Matching paintjobs, which I thought was cool.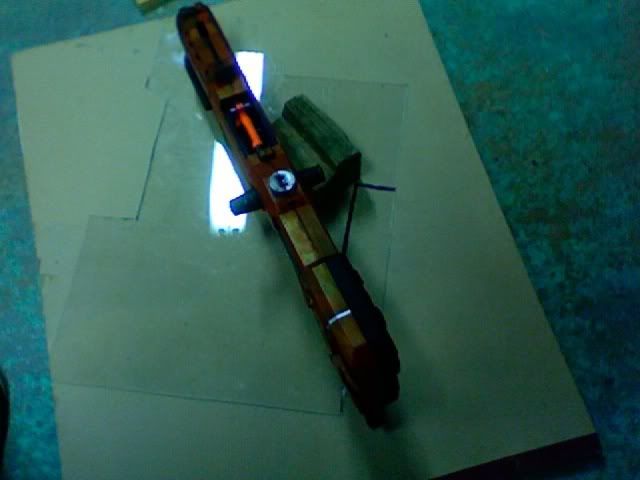 Now for the video links. There are 3.
accuracy vid
other vid
I have a third, but it wouldn't interest most of the members here, so I won't post it.
What do you think?