Ok, I'd like to give all the credit to imaseolman's
Marvelous Salvo
, I'm pretty sure this can also work with hornet tanks also because of the way they are built. Anyway, if anyone needed a short easy way to do it with pictures, read this writeup.
First, get your Big Salvo:
Now open it up:
After that cut off 3 barrels leaving enough tubing so you can add tubing connectors/ barbed fittings:
Ok, now get you SMDTG: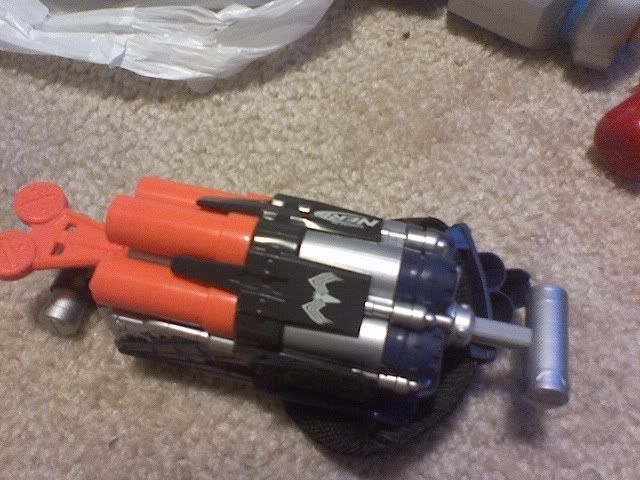 Open it up and take out the internals. Cut off the orignal barrels as well as the pump. Again, leaving enough space for tubing connectors/ barbed fittings. Here's the SMDTG and the Big salvo internals:
Lastly, get a pump and tubing connectors/ barbed fittings. Pretty obvious on what to do from here, but here's a picture:
I used an AT2K pump, but I'm sure others would work. Once again thanks to imaseolman for thinking up this idea as well as answering a few questions a while back.
Questions, comments, flames?