I searched in the mods directory and I used the searched funtion for what this gun is called and I still can't figuire it out. If anyone knows please tell me. Anyway, I did a mod for the gun I found at good will for 2.99$.
Here's the gun stock:
Before you start unscrewing all of the screws, get off the slider, keep these pieces: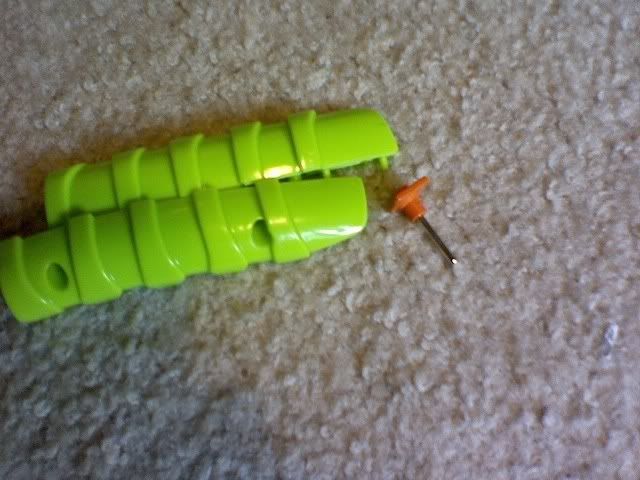 Here are the internals of the gun:
All you need to take out is the turret here: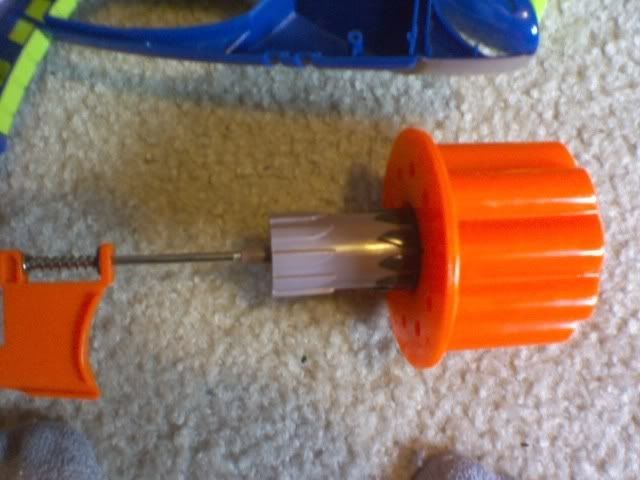 Here's the air restrictors: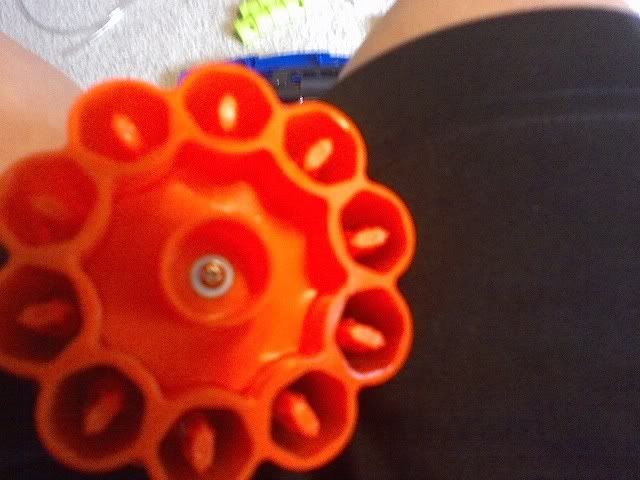 In order to open the turret there's a screw at the top that you need to unscrew, next take a flat head screwdriver and pry it open carefully, don't force it: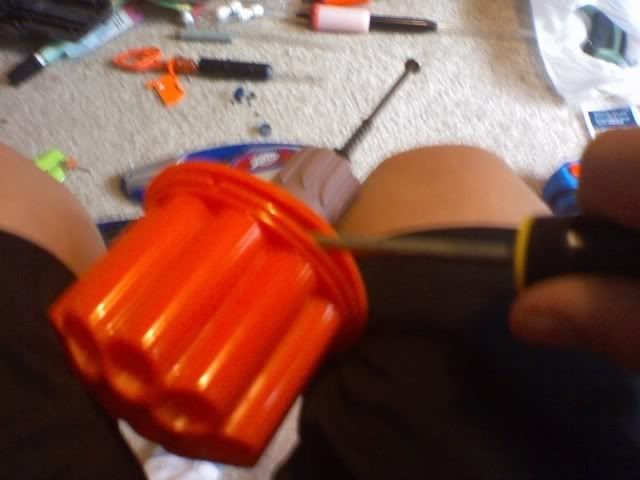 This is the turret exploaded: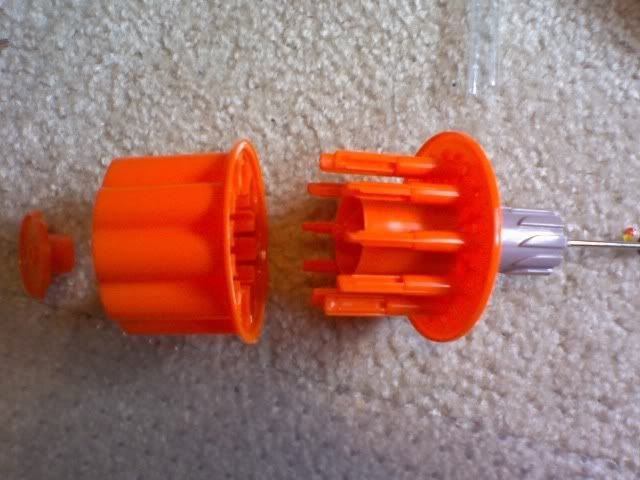 See all of those pegs? Sand and cut off them until it becomes smooth. Now add your barrel of choice. I chose PETG, and cut it 2 1/2 inches long. Next, glue them straight where the pegs used to be and the put the barrel assembly back together. Here's the turret now: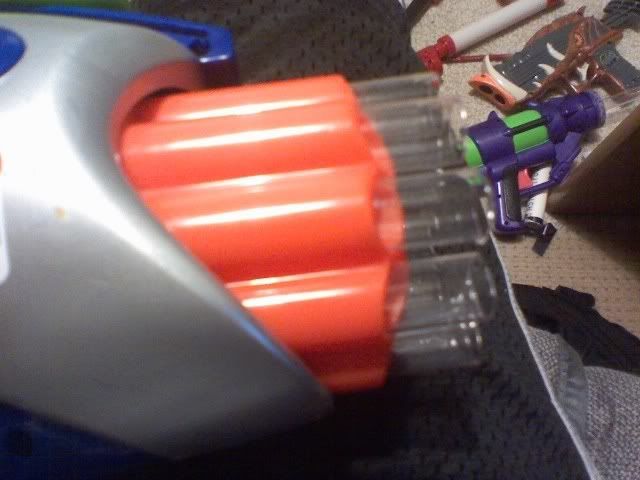 The final product:
This gun sucks, don't get it unless you find it for cheap. My ranges were around the 40's untill the cocking slider broke on me. Again, if anyone knows what this gun is called please tell! All it says on the gun is Air zone and Buzz Bee.
Any questions, comments, flames?
Edited by ChiliPepperFender, 24 May 2008 - 10:28 PM.