Triple Strike fix
Scissors
Epoxy
Screwdriver phillips
15/64 or 1/4" drill bit
This will repair the triple strike if one of the barbs breaks off of the air tank.
First undo all of the screws.
You will have to undo some tabs.
It will look like this on the front inside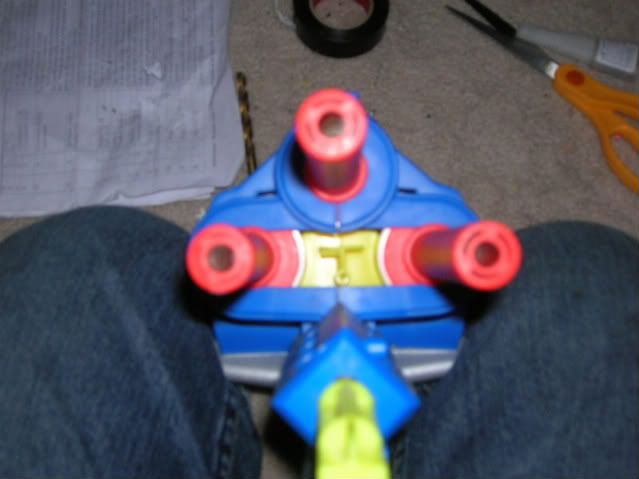 and back inside.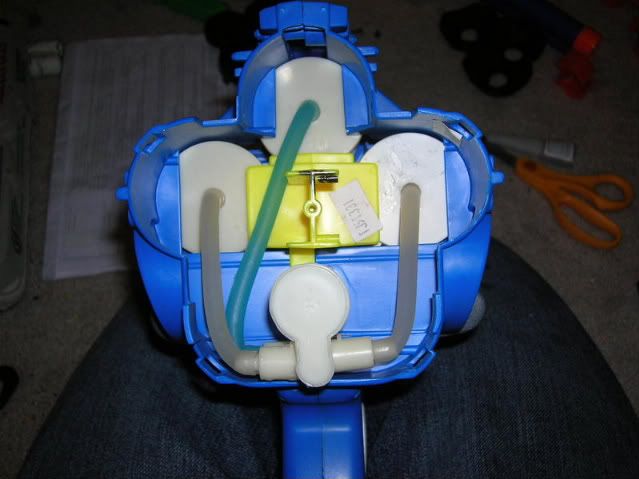 Now that it is open take out all of the internals.
Widen the hole a bit in the back of the air tank with the scissors then when it is a bit larger use the drill bit to widen it fully. Make sure there is a snug fit on the tubing to ensure the best seal.
Now remove the broken barb from the tube with whatever you feel.
Then put the tube into the air tank and make sure you have enough of it to reach so the tank will normally sit in the case.
When this is done and you have the appropriate length of tubing epoxy it in there.
Now it may be difficult to put it back together and I forgot to take a picture when I was doing this so this is the best I can do.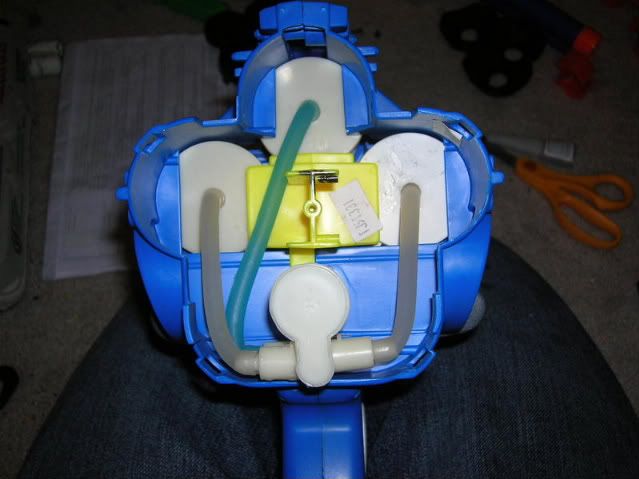 If this is in the wrong section feel free to move it because I am not sure where to put this.
Edited by NerfCrazy, 20 May 2008 - 09:53 PM.