I know I am necroing my own topic, but this is a relevant post.

Apparently this mod does not work with anyone else!

I have gotten too many PM's asking me how I pulled off the barrels so easily, I must have gotten a Hornet with loose barrels, If there is anyone who has successfully followed my write up, please say so that I can get a count of if this mod actually works on other Hornets.

Sorry for the inconvenience.
So I recently thought "man i'm kinda getting low on good weapons and any real good weapons cost me lots of dough"
So then one day I went down to my TRU and saw that they have the N-Strike Unity pack, and I started thinking that 3 ok guns for 40 bucks was awesome so I immediatley got it.
I was very pleased with the hornet it became my primary.
But I wanted more, more!
Lets get to work!
Materials/supplies:
Duct tape
CPVC
Hornet
Flat head screwdriver
One gallon of blood
6 dollars and 23 cents
First grab your hornet, get your flathead screwdriver and put it on the base of the barrels like so.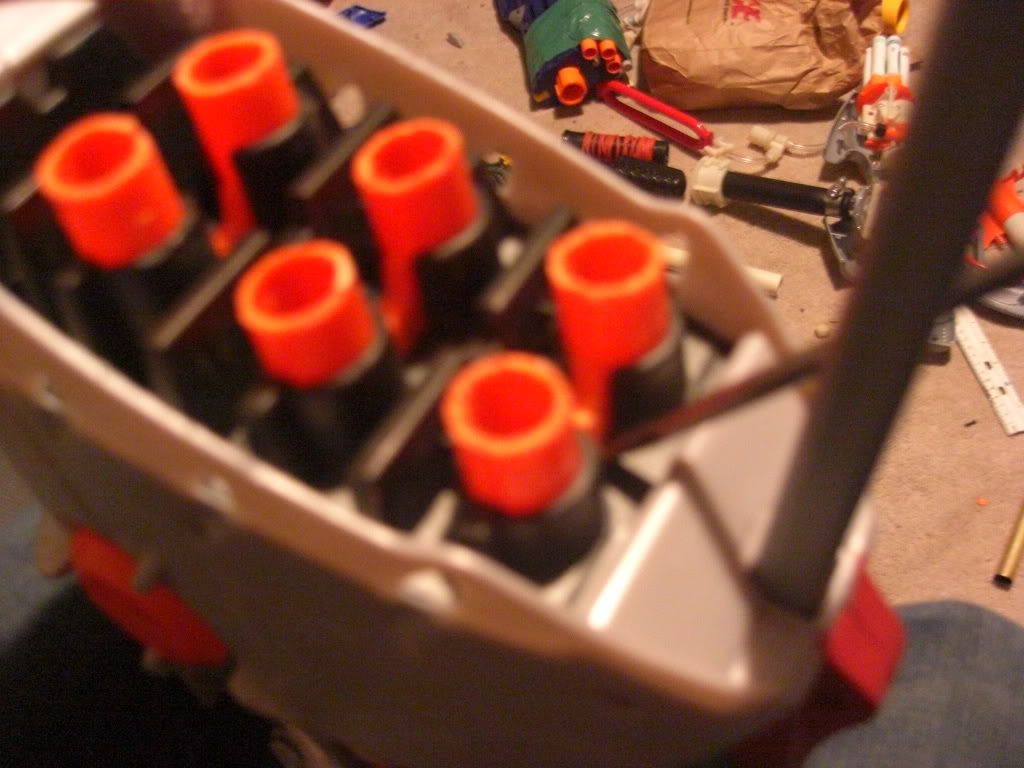 Then pry the barrels off, they should come off pretty easily.
Next cut 6 sections of 4'' CPVC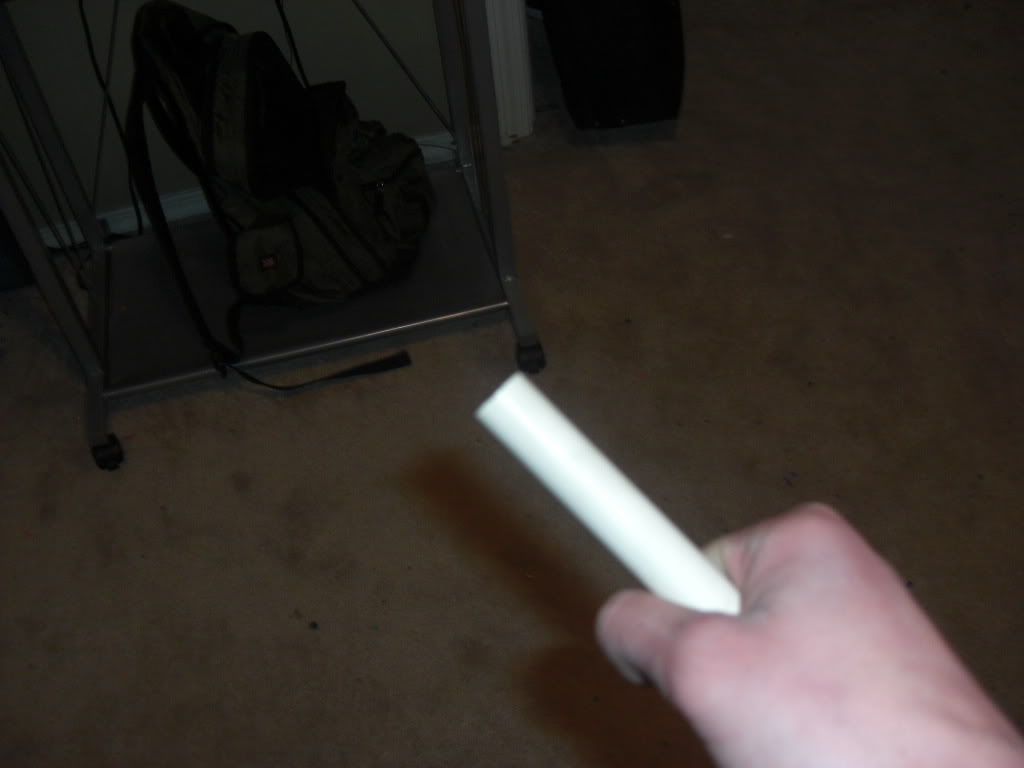 Wrap two layers of duct tape on the base of your CPVC. note: I cut the width to around 1 inch this doesnt really affect it, I just didnt want to see duct tape coming out from the base of my barrels.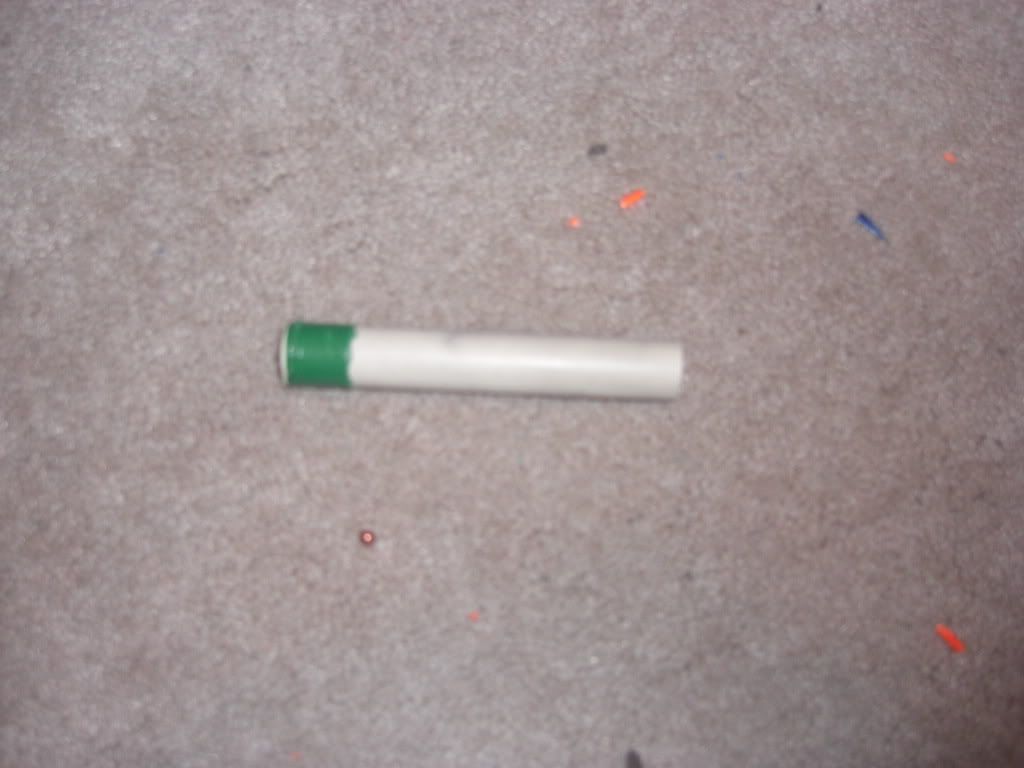 Shove your barrels in and your done.
On the receiving end.
It averages around high 50's.
lowest shot was 48' longest was 63'.
Edited by ejrasmussen, 05 June 2010 - 03:21 PM.