Alrighty, I thought about this a while ago but couldn't get around to it until now 'cause of other mods.
Also as a side note, I saw other people trying to do this such as MattPaintballer's Crutch 2k mod but they all
seemed too flimsy for me.
So, without further ado
A stocked Airtech 2000
Supplies needed:
A crutch
Plumbers Goop
dremmel
E-tape
Hacksaw
Clamps
Ok, first take the crutch and measure the size you want for the stock. Next cut off an 8" section of the crutch for the stabilization part
Next cut a hole in the back of the Airtech so that the stock metal will fit in snugly. Be careful though not to stick in the drill too far because there is a vital tube right behind the hole you are drilling.
It should look like this.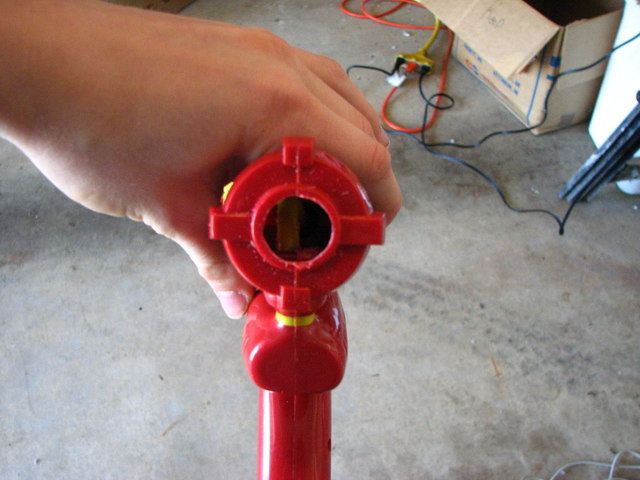 Next stick the it in the hole you just drilled, and smother it in epoxy. Then take the 8" stabilizer and place it an angle and Plumbers goop both sides very thoroughly. You might want to take something and prop up the stock part to make it level with the blaster.
When its all done it should look like this.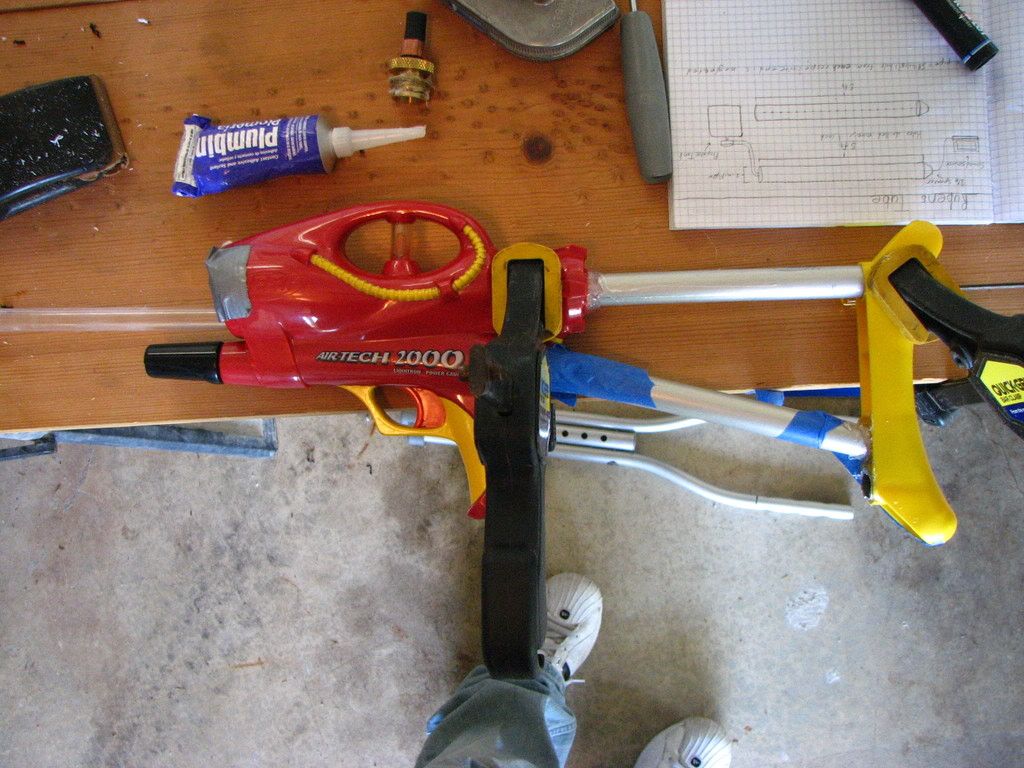 So, leave it set for an hour or so and then, Presto! you have a stocked At2k. E-tape all around the connections to the gun and you're done. Here is the finished product.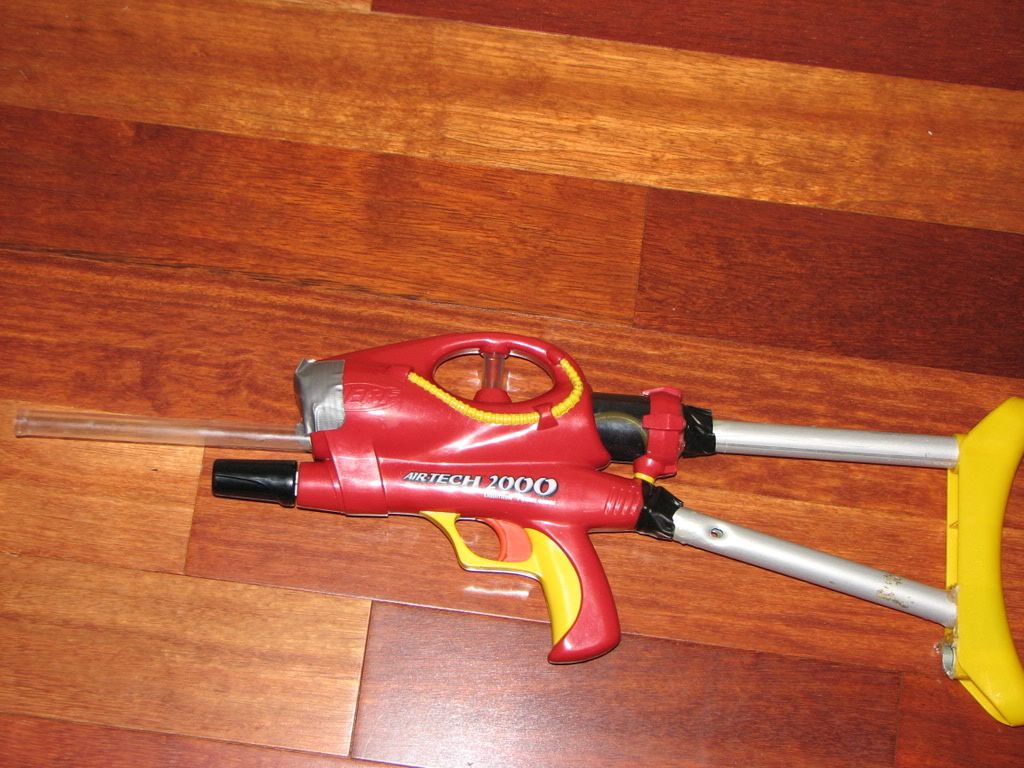 Also, you may post some of your own stocked guns in this thread if you wish.
Questions? Comments? Flames?
Militia out-
Edited by Renegademilitia15, 16 September 2008 - 02:33 PM.