this mod is a very simple one which took me 10 mins to do. Provided that you have the same tools it shouldn't
take anyone too long to make.
First off you need:
a multi-purpose dremel
hot glue gun
6 in. 9/16 brass
5 in. 17/32 brass
2 small rings of 1/2 in. pvc
well to start off here is the insides of the gun: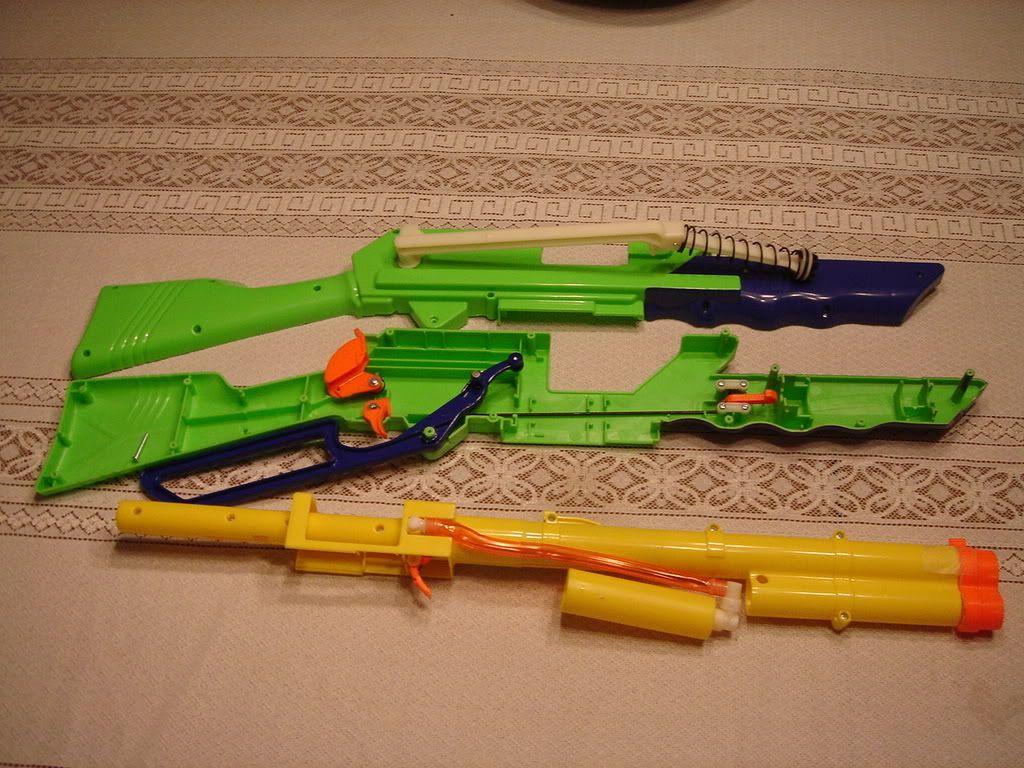 the first thing that you should do is cut off some of the yellow piece to make room for the loading area as shown:
then you want to cut off the orange tip to get into the yellow barrel piece. After you get the barrel open take out the shell ring and spring, and take the 9/16 in. brass and put he pvc rings on it to be put into the place that the shell ring was as shown:
now take the 17/32 brass and cut a tray into it approx. 1.5 in long and smooth out the edges. cut out the rubber endcap on the loading shaft and dremel a little around the edges so that the brass can fit inside a little ways as shown: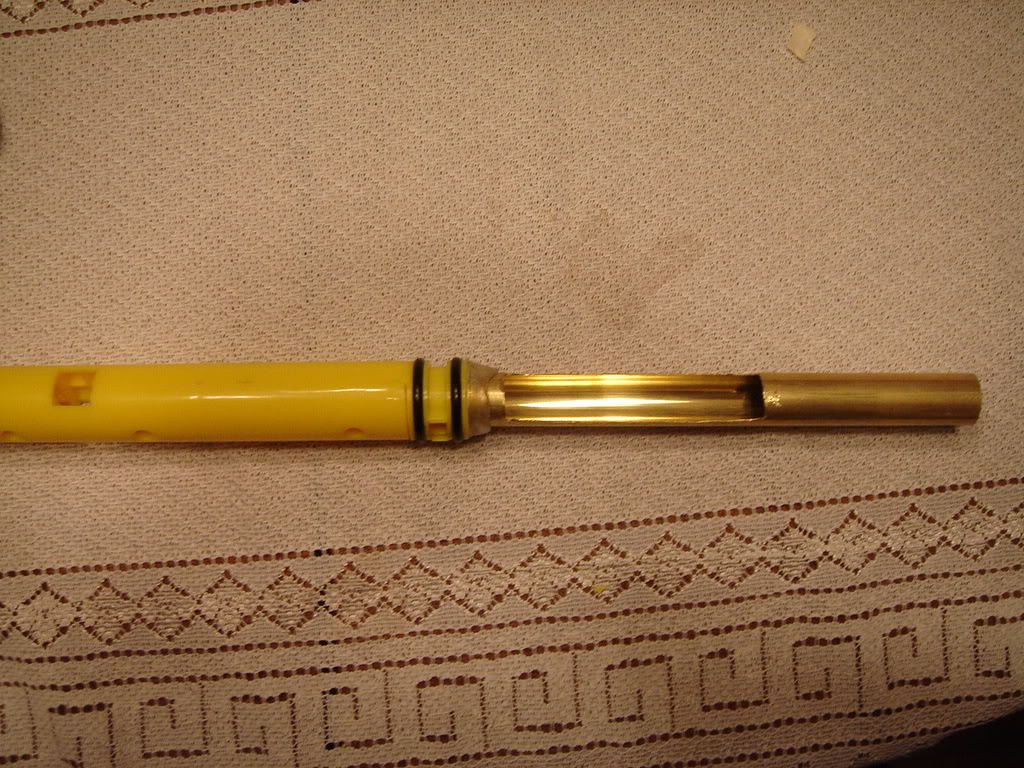 make sure that the tray is facing up while the air hole is to the right like in this picture:
now after you glue that in and the glue cools all you have to do is put the gun back together. The gun can now be loaded from the top like so:
There you go
i have not tested the ranges but i can give a photo example. The gun could fire about half of this hallway before and now it can travel the distance without dropping.
before anyone jumps on me about copying others ideas i must put out that until after i made this mod i had never seen the angel breech.
questions comments or general feedback is welcome. Enjoy!