D.O.U.B.T.S. Double Over Under Barrel Titan Shotgun.
medium size ball pump replaces to titan pumps, do to the check valves built into the back of every titan tank if you fire one tank you can keep pumping and the pump will only fill the empty tank until the pressure between the tank is equalized. It takes 20 pumps to charge the whole thing.
Here are some of my other odd mods I though I'd post them her along with this.
My many times remodded but very functional NF with mav handle, and my at2k integrated into a defender T3. close ups.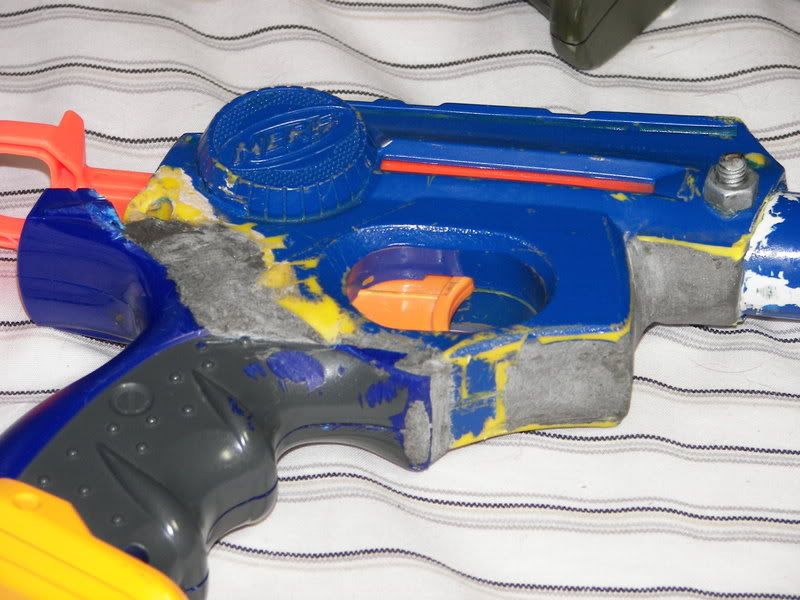 Work in progress.
I have not range tested anything yet.
WOOT 100TH POST!
Edited by Dangaard, 03 May 2008 - 06:08 PM.