I made this thread because I believe melee weapons are very effective. Some may not believe me but in my last war about 65% of the kills where with melee weapons. So post your homemade melee weapons here. (Modifications of buzzbee swords or other weapons are acceptable.) Here is one of mine. It is a souvineer mini baseball bat wrapped in several layers of mega size fbr tipped with a nerf ball and wrapped in duct tape.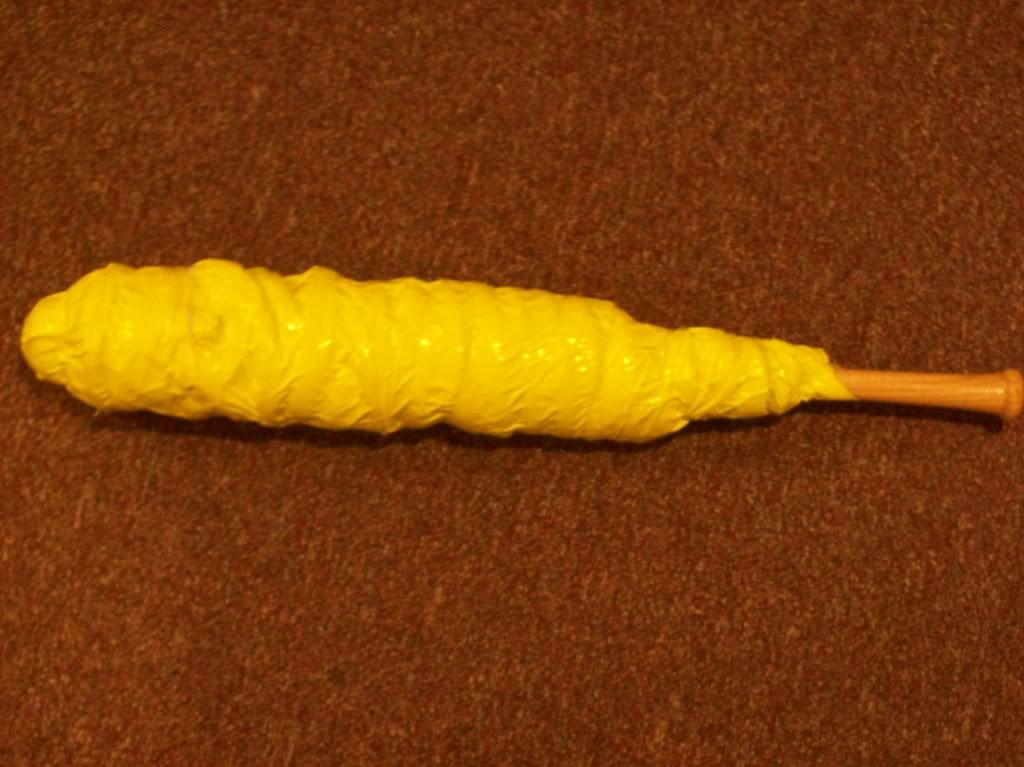 P.S. futureseal and I are designing a foam folder. (inspired by call of duty 4)
Edited by g-force, 01 May 2008 - 09:42 PM.