Thanks to angelof_DEATH182 for the idea.
angelof_DEATH182 had the great idea of integrating my minimized Tommy 20 as the undergun of a Longshot. I quickly bought a longshot and worked all morning to accomplish this task. The result is awesome. (The LS is stock, except for shell modifications to make the integration work.)
THE FOAMSLINGER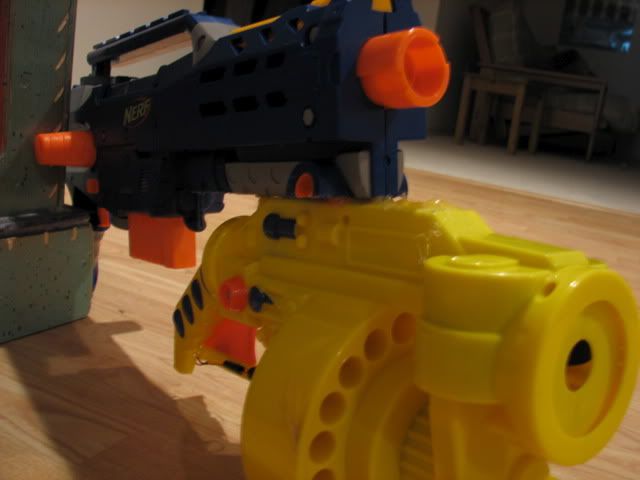 I got rid of the tripod and flattened the front.
The entire gun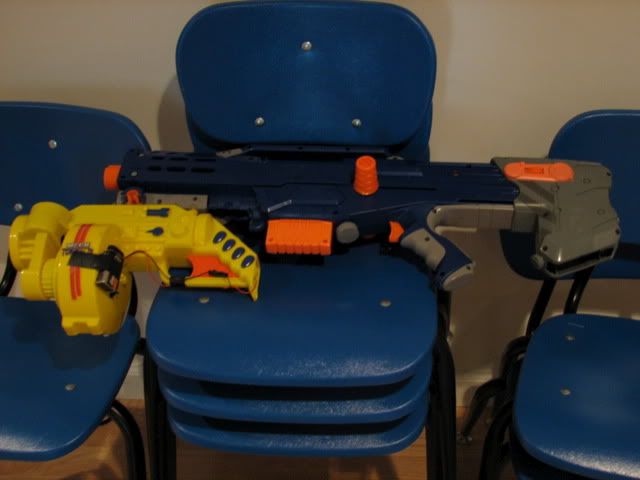 Facing front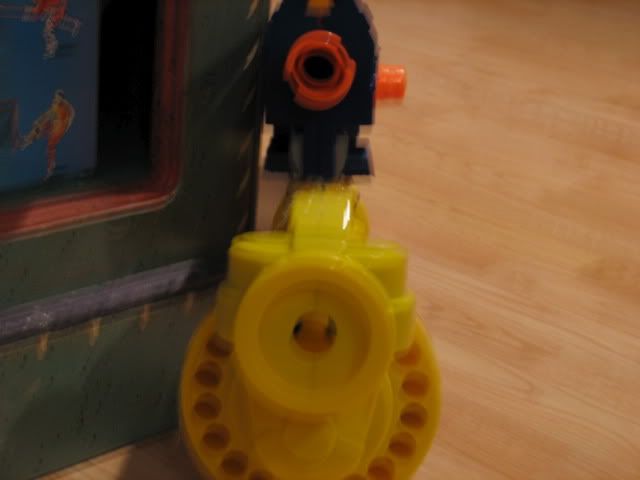 Please ask questions, comment, I love getting feedback.
Edited by Ubermensch, 23 April 2008 - 12:25 PM.