Ok, I don;t know how exactly to explain this, but my friend and I went down to k-mart to pick up a big blast, and on the way back (we were walking), we saw this Asian guy unloading lots of furniture from a large truck into the neighbor-hood dumpster. He also had an assortment of other crap, including a shiny red vacuum. I asked if I could have it, just for the fun of it, but he actually said yes, because he was planning on putting it in the dumpster anyway (I thought he had just bought it or something because it looked new). So me and my friend find ourselves carrying it back home. Now you may be thinking that this has nothing to do with nerf, but check it out.
Here's the vid so you can see what it looks like.
the video
the video
Anyway, were going to make the piece that came off hold pressure, because we pumped water into it, and it didn;t leak, so with a few tweaks (gluing and just checking it over) were going to make it air tight. We don;t except it to hold much air at all, but we want it to work. Anyway, we were scheming ideas, and I though, "why waste the rest of the vacuum, lets do something with it". So were taking it apart right now (Sunday night, April 20th), so here the idea, make a suit of it. We thought of it because the shade of red looks like the iron man red (which were both obsessed with). We will be finishing it probably by next weekend, and keep in mind, this isn;t supposed to be incredible, just work (we make a lot of movies, so were going to be using it for them, but i also wanted to be able to use it somehow in nerf wars or something). Just wondering what you guys thought. Oh, and if your to lazy to watch the video (which I wouldn;t blame you for), here some pictures so you know what I'm talking about.
The back pack (or jet pack in the movie series, the part I want to hold air). I'm going to tee the bottom hole, install a tire vaule in one end, and a pipe to the main gun on the other.
Just a couple more shots.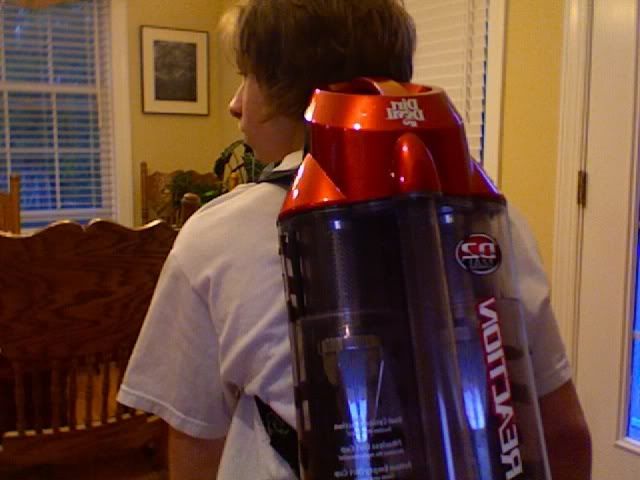 Attached by straps, take up almost no room, but hold tightly.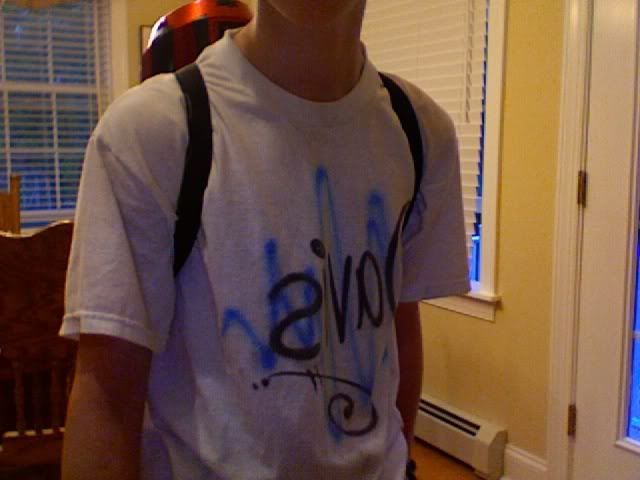 The actual vacuum. I'm thinking about using the lower wide part in the middle as a chest plate, cause it folds.
Other views.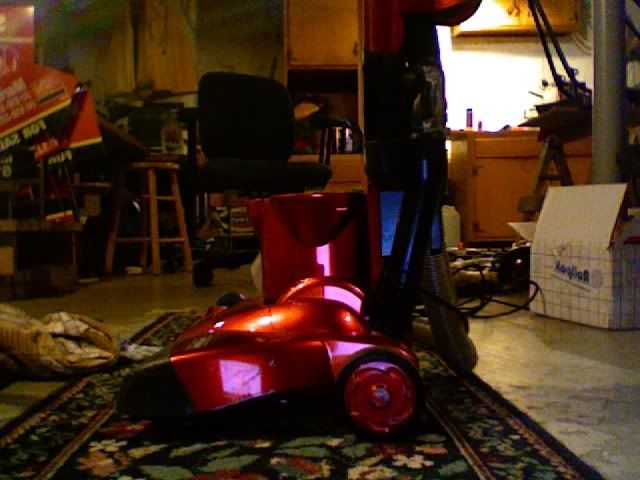 So, what do you guys think? And as I said, it's not exactly nerf, but I am trying to make the backpack part hold air to power a homemade, so I thought it was relative enough to be posted.
EDIT: this is also at the bottom, but I want people that haven't read in this forum before to see this know, so they don;t post the same thing that others have.
No, see I want him to do it, because those people who put absolutely no though into compressed air projects deserve to suffer a failure once in a while. And man do I mean failure.

EDIT: BTW, unless you have PVC fitted to the exact internal dimensions, it wont work, if any of that compressed air contacts the vacuume container thing, its going to explode. So in summary, do it anyway. Just make sure you get it on camera when it explodes.

I'm not going to put air in the whole thing, I'm sealing off one very small section, not the hole thing, let me explain. I'm not using the vacuum for a seal for anything, cause that would be retarted, and I guess I didn;t explain this well the first time, so here it goes again. I will be placing PVC in this side pointing down.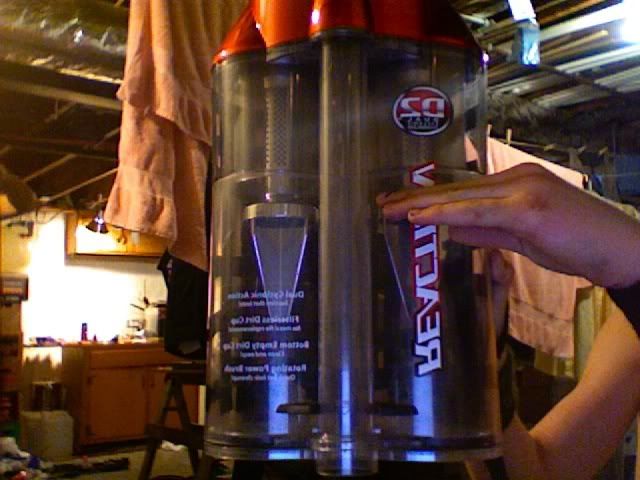 The pipe I insert in it will be capped at the end in the backpack, so no air will be in the backpack itself. The PVC isn;t plugged in the picture, because I haven;t gotten the plug yet. But it will slide in like this.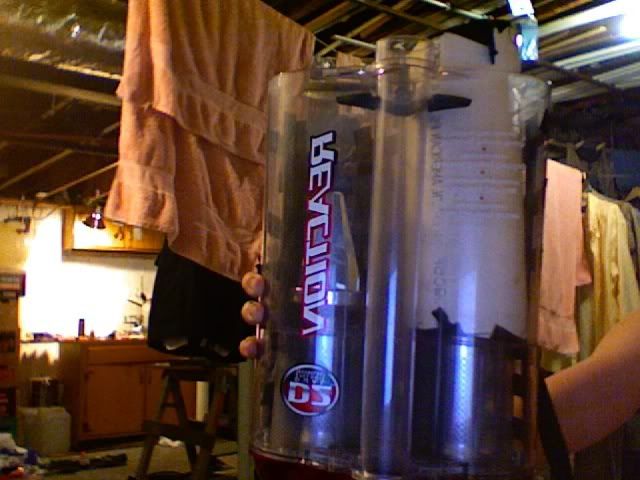 At the end of the PVC coming out of the gun will be connectors to take it down to 1/2 PVC, which will then branch off into a T. One side of the T will hold a tire value, and that other end will be connected to the ball valves, handles, barrels, etc. THE VACUUM ITSELF WON;T HOLD ANY AIR, I'M NOT RETARDED!
And by the way, case your wondering, the PVC I'm using for this is VERY THICK, so it's safe.
Edited by ice, 20 April 2008 - 08:46 PM.