The point of this mod was to fix my first mods biggest problem, low rate of fire. To do this I used:
16/32 brass
1/2 aluminum
sealent (hotglue, plumbers goop, etc.)
Spy gear signal launcher
Step 1: Cut your stock barrel here
Step 2: cut yourself four 8 inch segments of aluminum and one 3-4 inch lenght of 16/32 brass.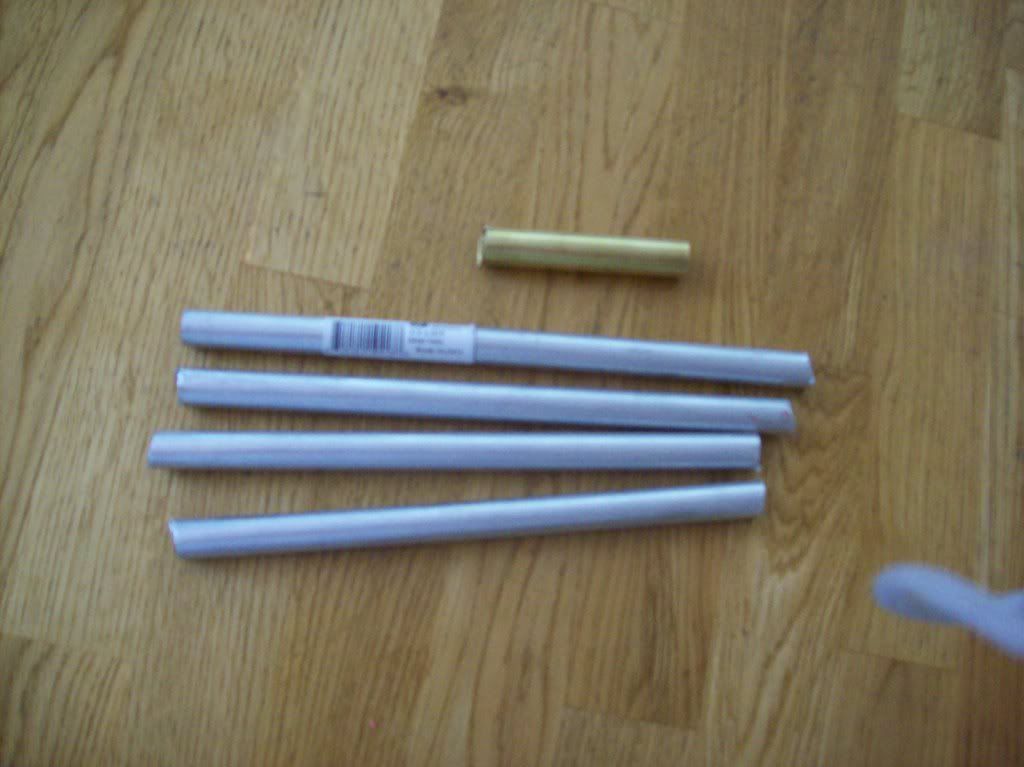 Step 3: Cut your 2k turret 2 inches shorter.
Step 4: Drill holes just big enough to fit a dart into behind each barrel in the turret.
Step 5: put circles of hot glue or plumbers goop around the alluminum tubing and jam it into the turret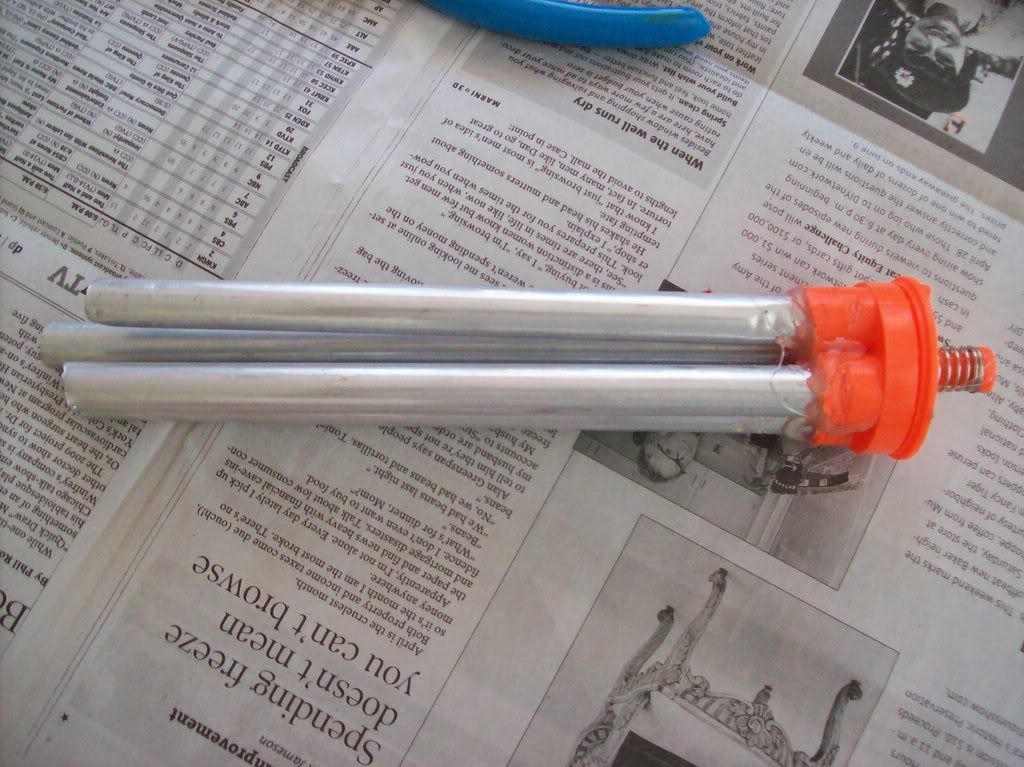 Step 6: Take your 16/32 brass and slide it over the circle on the back of the the turret behind where the barrel being fired would be.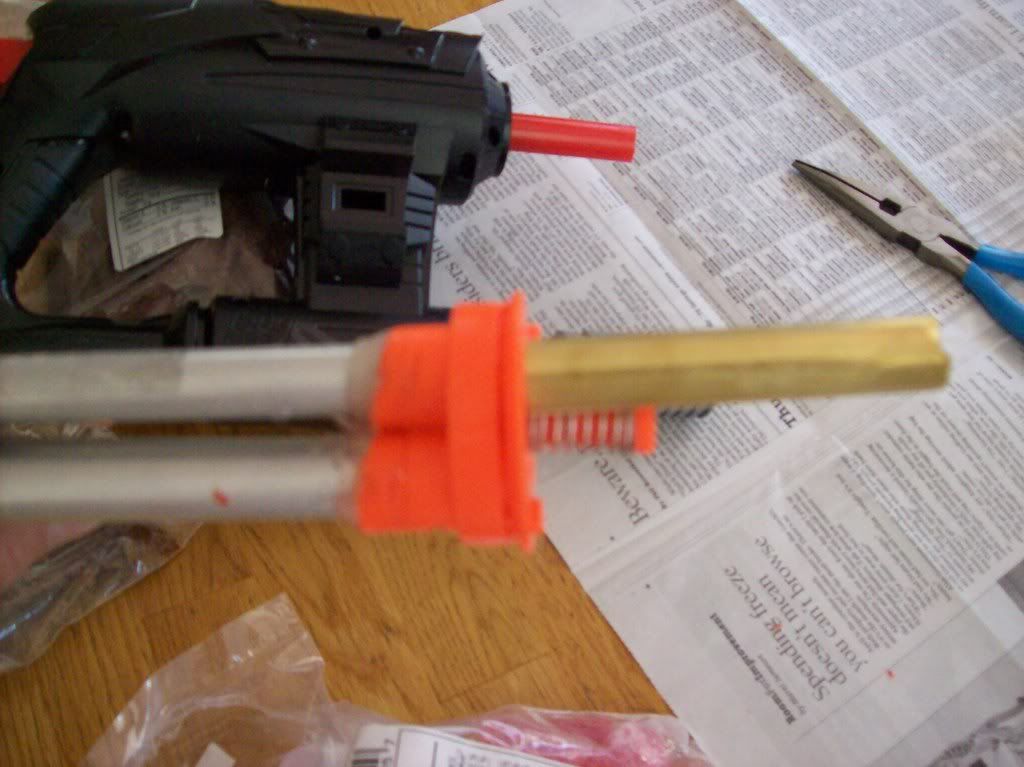 Step 7: Put several hot glue or plumbers goop circles around the brass and slide it into the stock barrel.
The finished product will look like this:
Ranges are still the same, 120 feet but it is no longer silent.