Do you hate your Maverick for it's bad ranges?
Did you try to mod it and you screwed up the turret and/or rotation mech?
Do you have nothing to do on a Saturday and you want a paintjob guinea pig?
If you said "yes" to any or all of the above, this mod is right for you!
\end advertisement\]
Anyway, a long while ago my friend trusted me to mod his Mav. That was a bad decision. I did the straw mod (with hot glue
) and we found that I masterfully increased the range by negative 15 feet, not to mention the turret had to be manually operated. So he just gave me the Mav. Just today I was feeling bored (as I haven't been allowed to open Star Wars: Empire at War yet) so I decided to single it like I've been planning to for months.
First I cut off all that pesky stuff at the front, including the quarter-spherical things on the sides. Then I recycled a barrel from the original turret and drilled out the thick part in the back with a 1/2 inch bit. I used Longshot box cardboard to cover the holes, and finished it off with a classic Spectre666 weathering paintjob.
Here it is, the SA-02 Pitbull Handgun.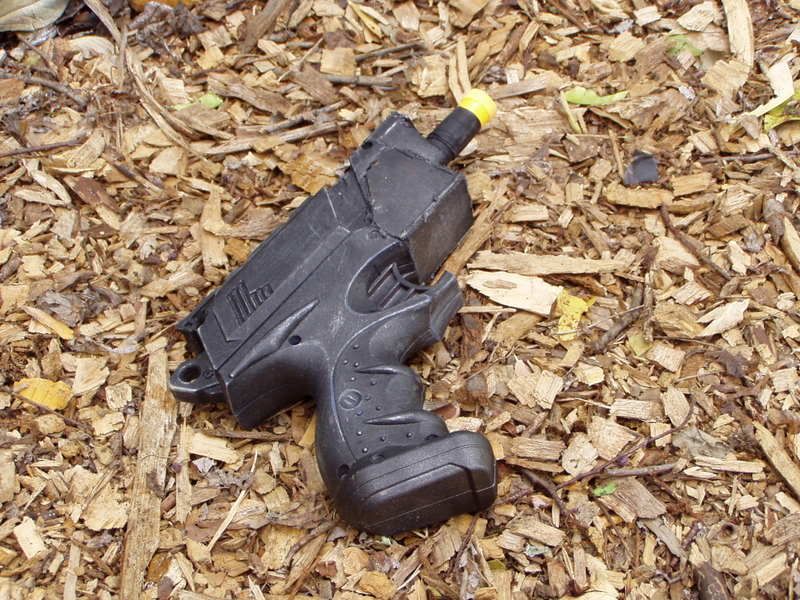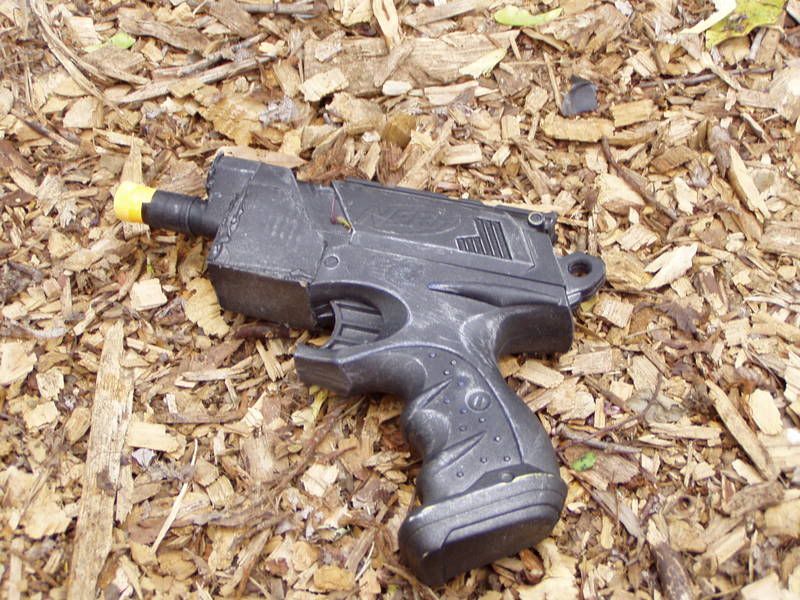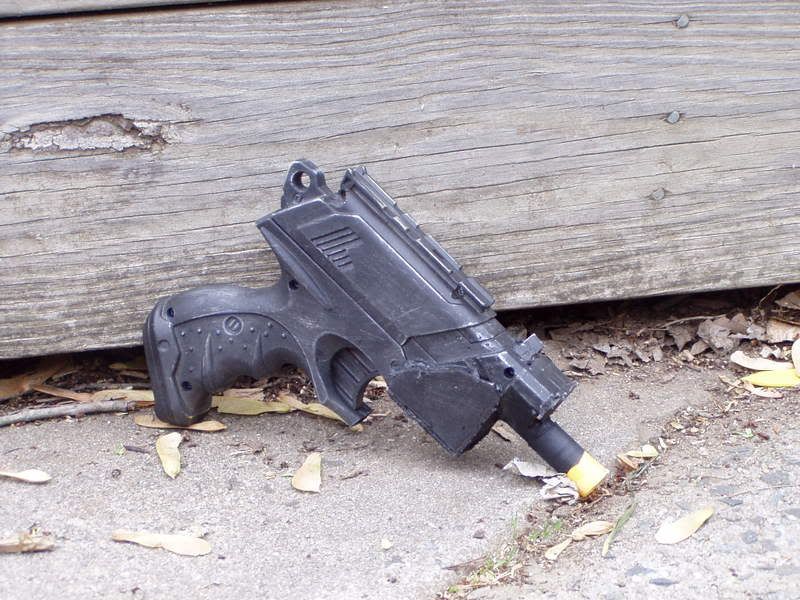 EDIT: Gets about 35 feet consitently with taggers, but for some reason normal CDTS's fishtail after about 15 feet.
Questions? Comments? Suggestions?
Edited by Foam: Total War, 19 April 2008 - 02:35 PM.