Well, since I've been in the 'haven for a while I thought I'd might as well put in my contribution to the NIC so, here it goes:
A Singled Airtech 2000
Supplies needed:
One Airtech 2000
Hotglue
Phillips screwdrivers
5 min. set Epoxy
Duct tape or Electric tape
6-8 inch segment of PETG
An old rag or T-shirt
So go ahead and open 'er up. You won't need the turret for this mod so go and put it somewhere safe and
do not throw it away.
Be careful though when you open it up 'cause some of the gun is glued together. it should look something like this
Next put the PETG on the small white thing at the very front of the gun.
The white thing I'm talking about is this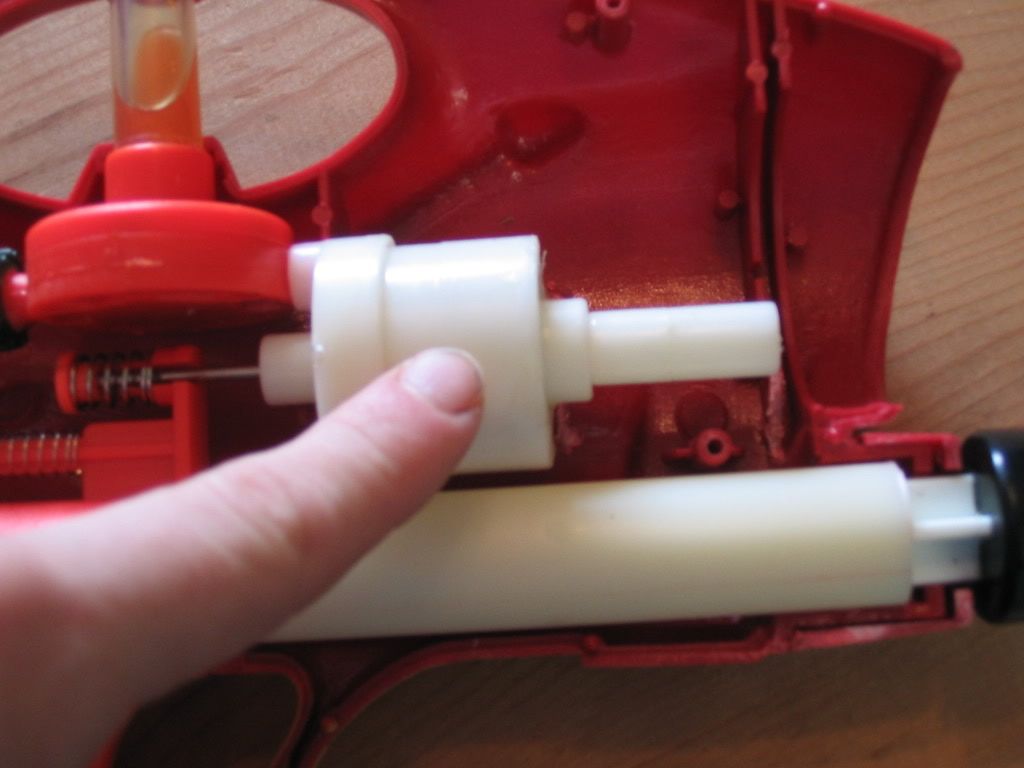 Stick it on there, and cover it with Epoxy. Then while the that is drying, plug the pump. Plug the pump by taking a dab of hotglue and plugging that little hole at the end of the pump rod. It should look like this after you're done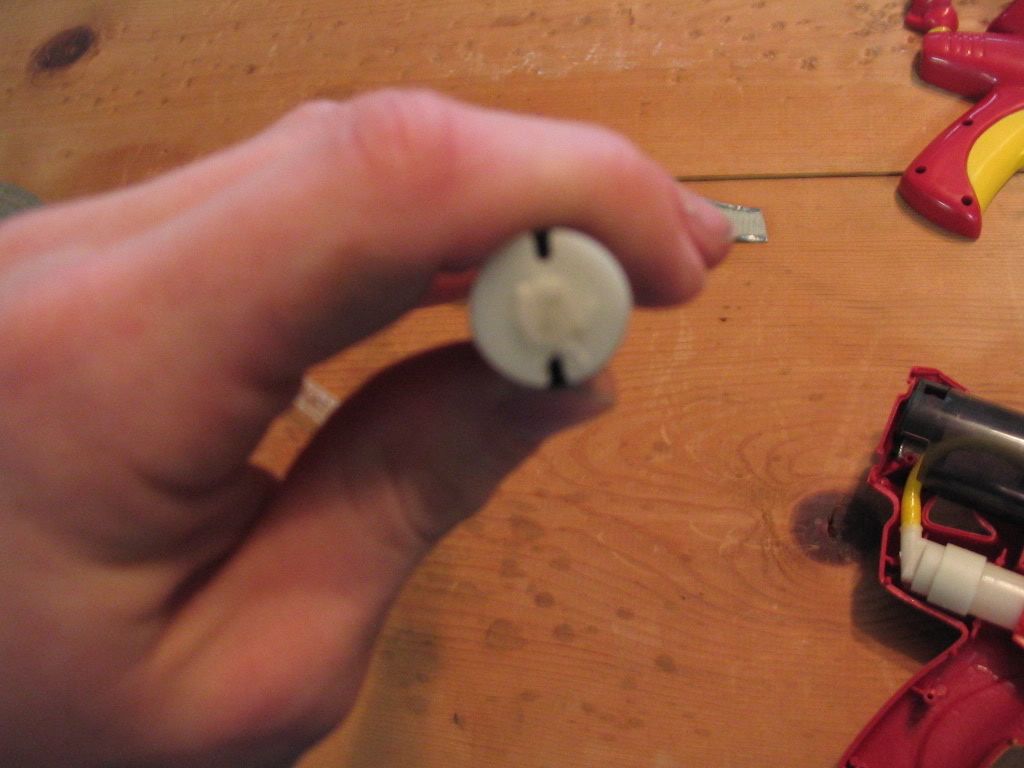 Now that your barrel is dry, go and make it stronger by covering that with tape. I used duct tape.
Then, take that old rag and stuff it down in there to make sure the barrel won't move even more and then cover that with whatever tape you want to use.
Then you should be finished. here's the finished product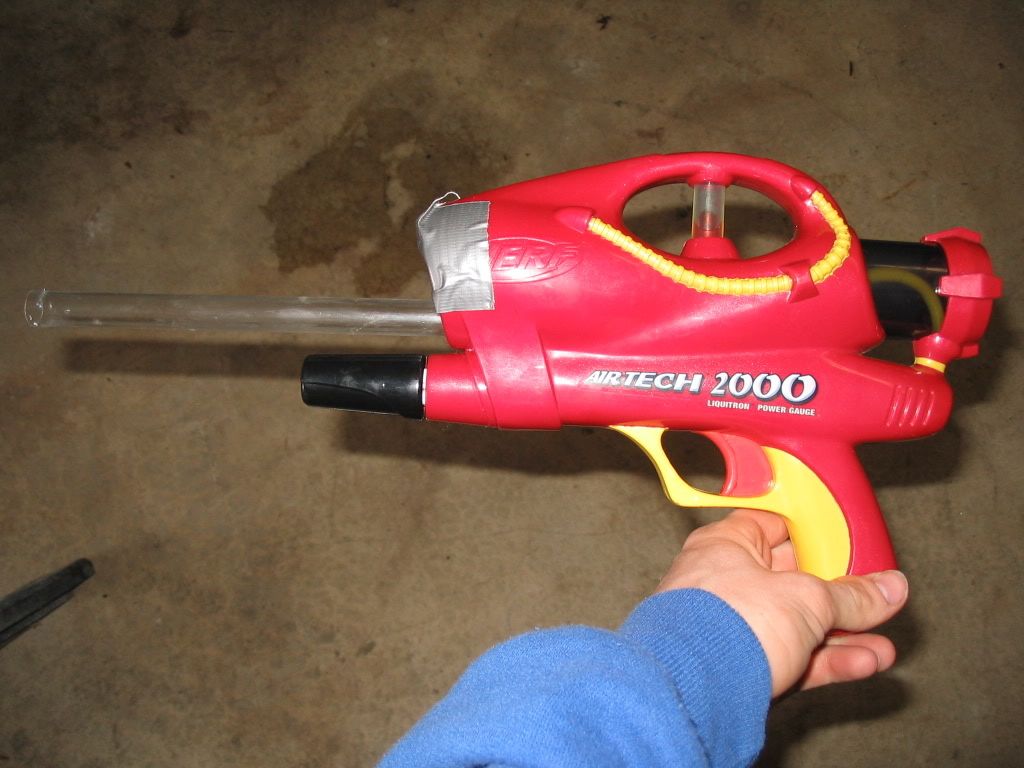 I know the duct tape looks fugly but its all I have.
This is my first modification write-up so I hope you guys like it.
Questions? Comments? Flames?
Thanks
Edited by Renegademilitia15, 05 September 2008 - 11:24 PM.