Ok, lets start with an overview.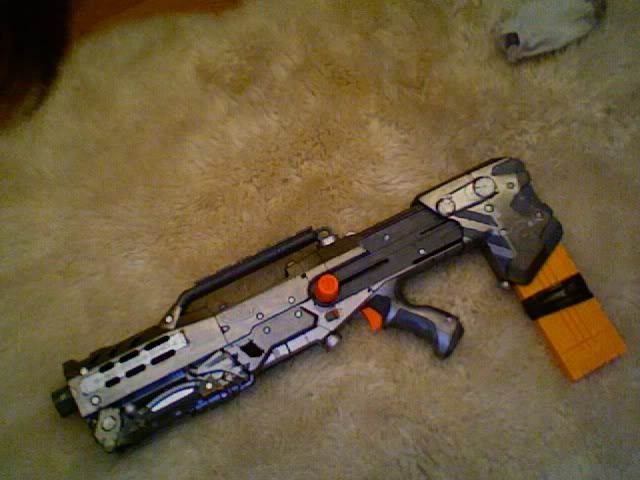 And then close up for the detail.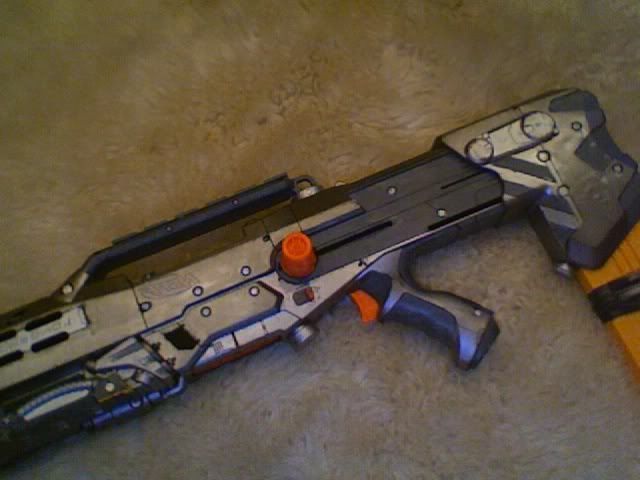 Ok, so the mods in this include an added NF spring, removed bolt lock, removed trigger lock, removed ar's, etc and a reinforced bolt sled. What I did was take some plumbers expoy putty and spread it nice and thin over the inside of the bolt sled, constantly checking that it was thin enough to still fit the clip.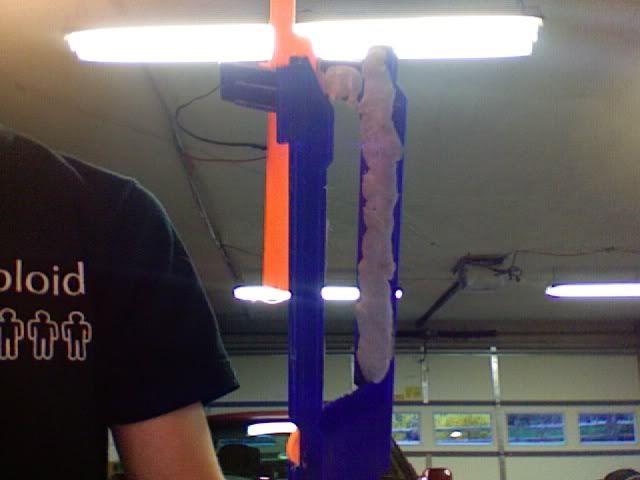 And, as you saw, I also made a super clip. Here's a test vid, it gets about 85' flat average with streamlines.
The video
And just because it took me 7 hours (I didn;t use tape), here a pic of the painting process (cause I'm really digging the paint job).