You will need:
Dremel (or substitute pliers and a file like I did)
Spy gear signal launcher
Pen blaster (or adjust cuts to fit a pocket shot)
Step 1: open up your gun.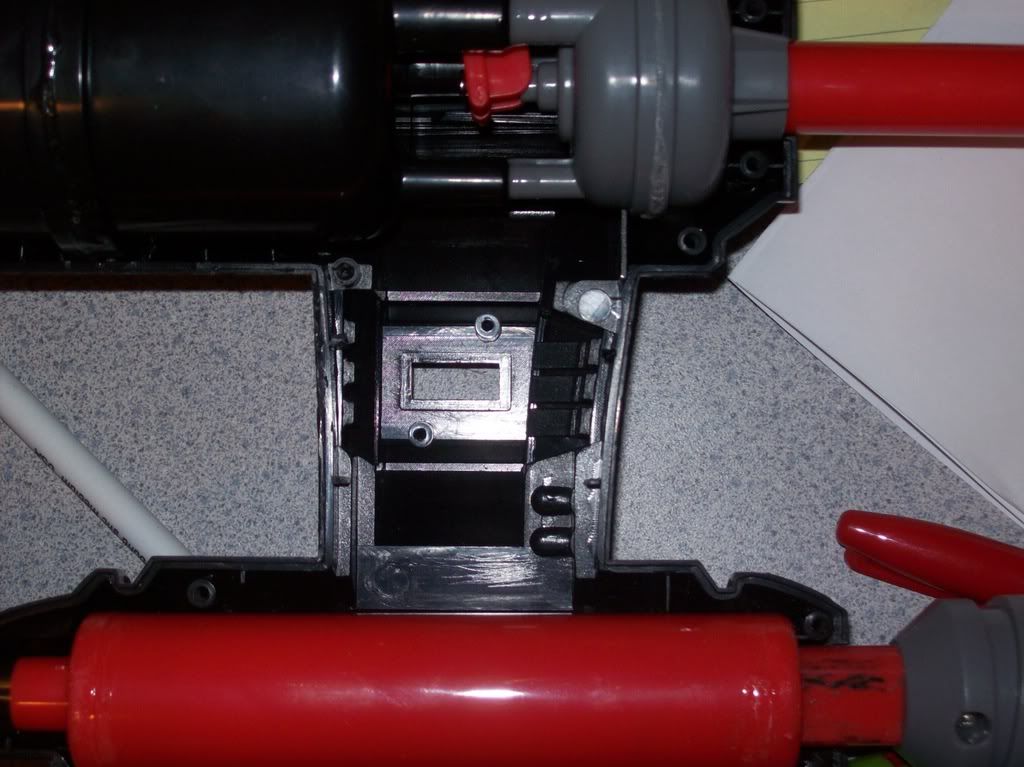 Step 2: draw this pattern onto the front of your gun.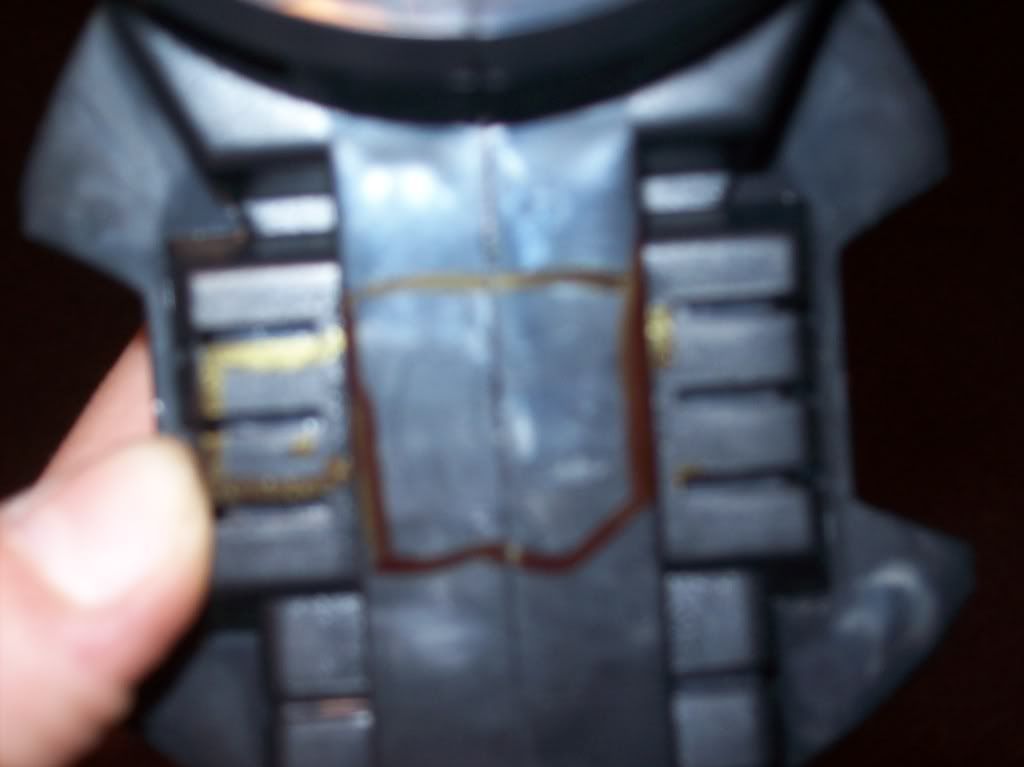 You can either cut the cocking mech on your pen blaster and push the piece launching the dart forward back with a pencil or cut an opening to allow for you to cock it normally (this option will not allow you to fire stefans)You will also need to break of the pen segment.
Step 3: cut the design out.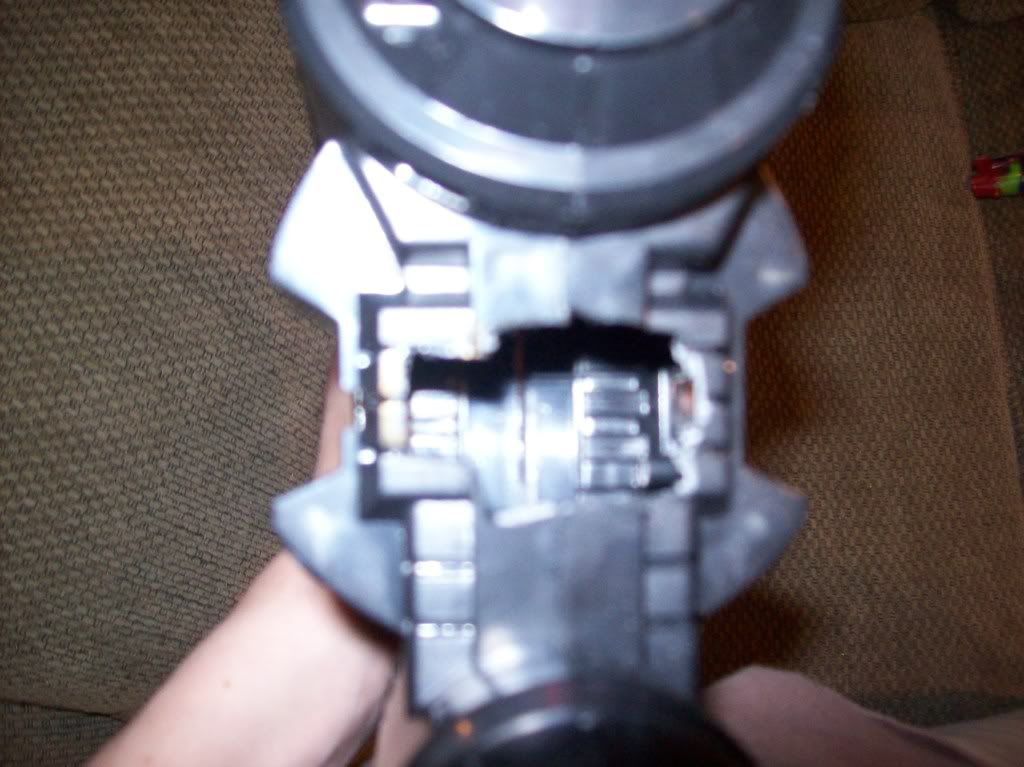 (You may need to adjust your cutting a little.)
Step 4: Put your pen blaster in the gun so the trigger sticks out the slit on the side then hot glue it in place.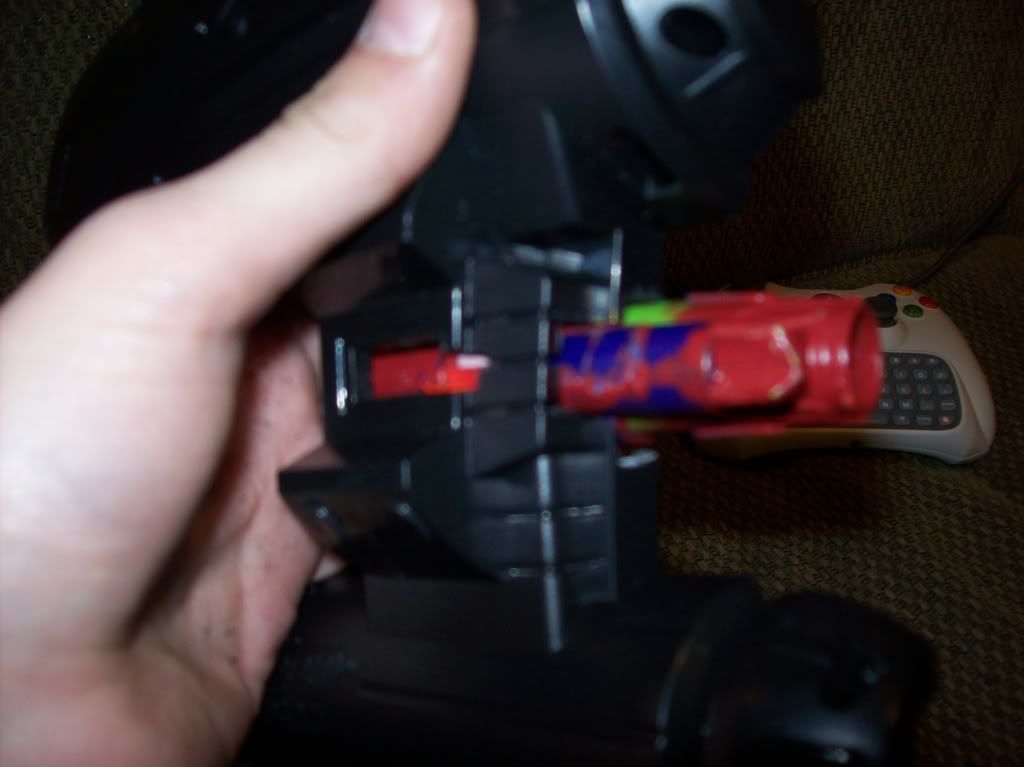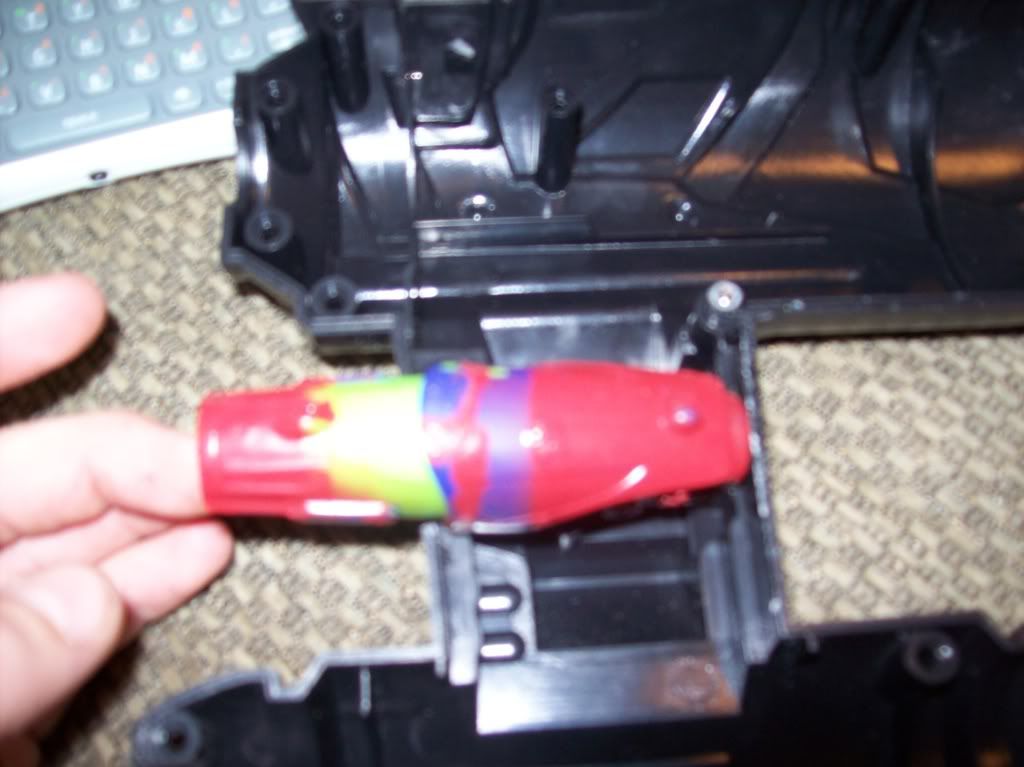 Step 5: Put your gun back together and hot glue around the edge of the pen blaster.
Now your done now go shoot some one. Here are some pictures of the finished product.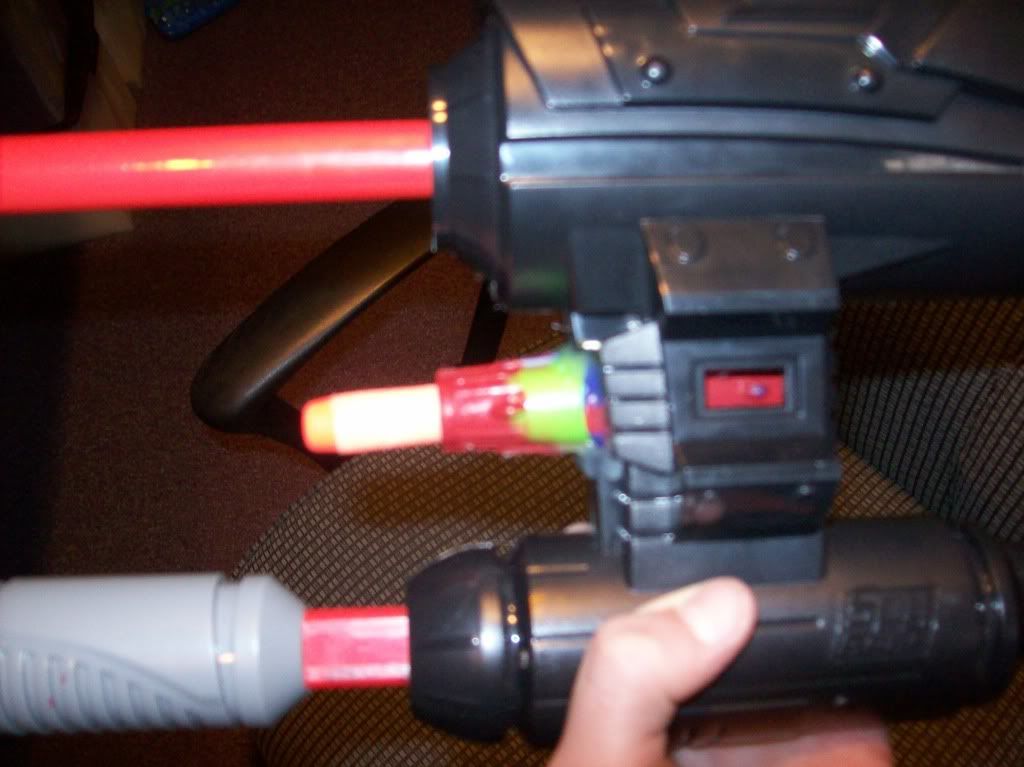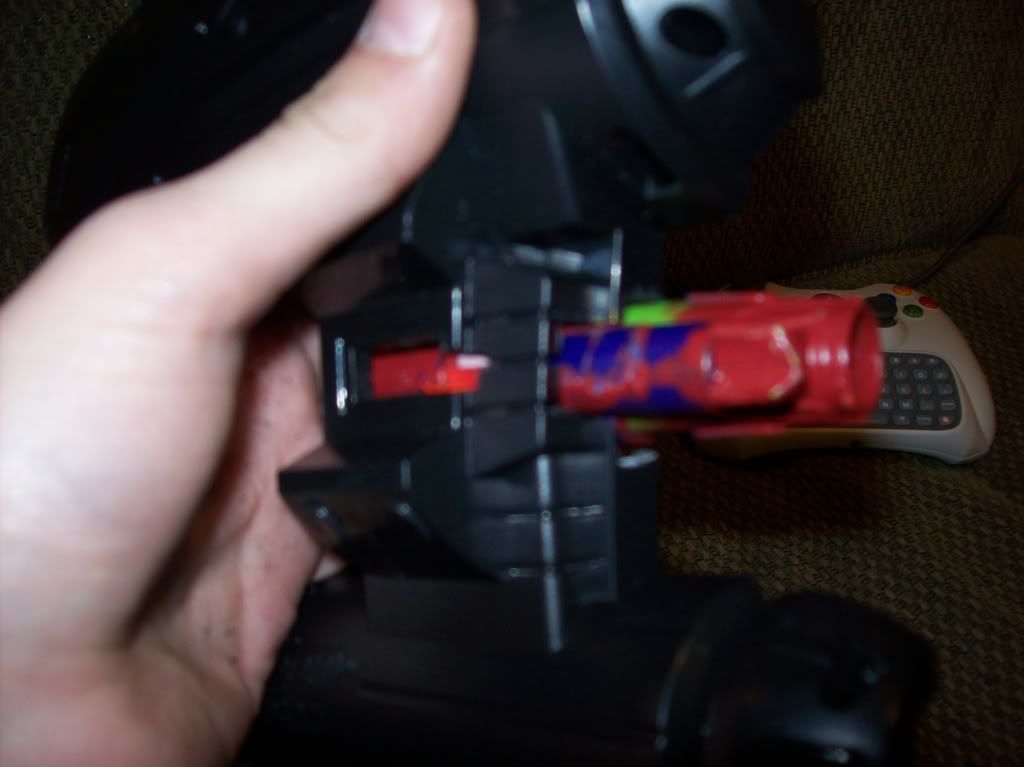 Coming soon! Integrating at2k and pocket shot. And adding 2k turret attachment to the primary barrel.
So what do all of you think?
Edited by g-force, 12 April 2008 - 02:10 PM.