While looking at my NF, I saw that a good deal of plunger space was never used. So I set out to fix that.
First you cut out parts of the shell so you can move the plunger tube up. Highlighted in red is required, and highlighted in blue is if you want to use the stock barrel.
Next, you find a longer spring. I used the stock spring from my Secret Shot 1.
(next to the NF spring for comparison)
Then you put it back in like so. I used some hot glue as a temporary way to hold it in place, but I recommend you find some other way to do it. (the white things are my old reinforcements)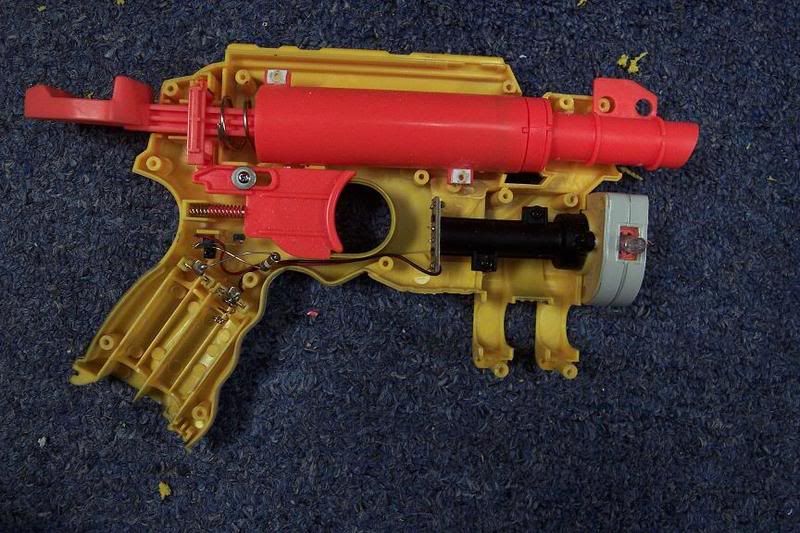 Close it up and now your plunger can be pulled back 2 3/8" as opposed to the stock 1 7/8" (1/2" increase).
A couple pictures comparing it to my other NF.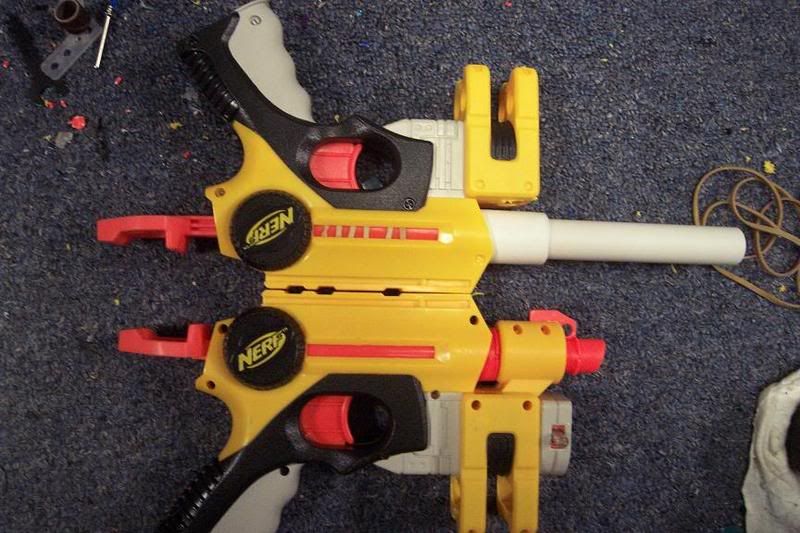 Edited by oodalumps, 10 April 2008 - 12:38 PM.