you will be making this: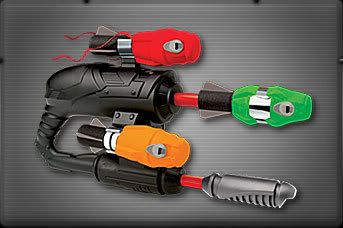 into this: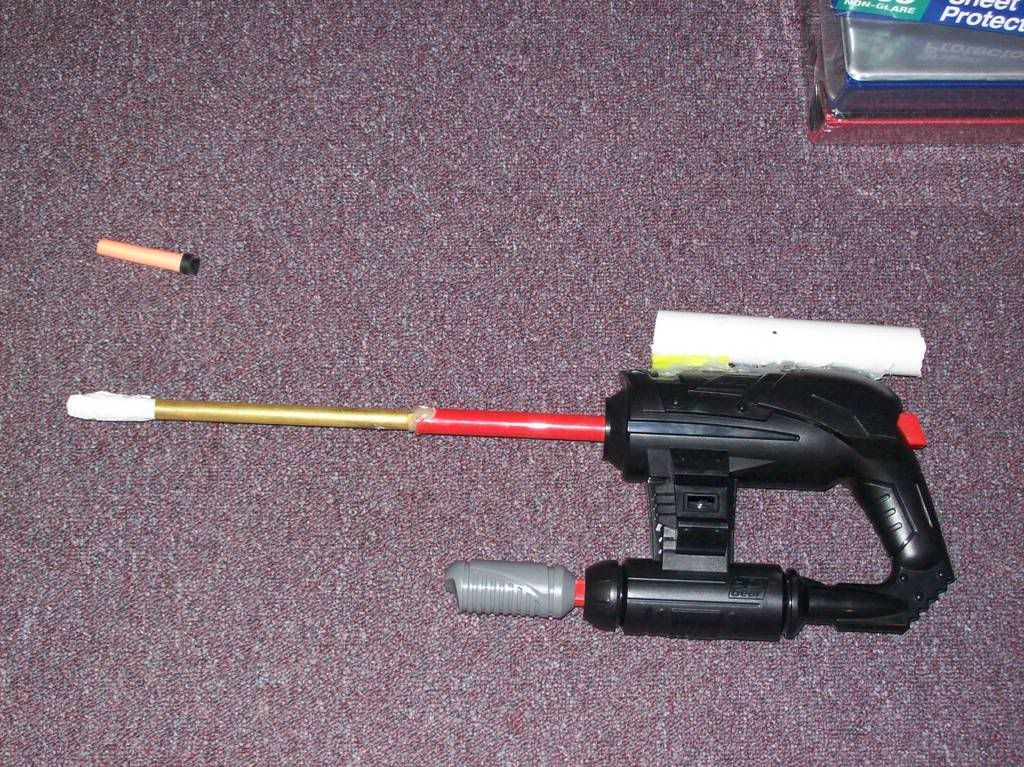 you will need:
9/16 brass
sealant (hot glue or instead use plumbers goop for better results)
spy gear signal launcher.
(optional finishing nails, 1 inch pvc)
step 1: Cut the barrel just below the + on the top.
step 2: Cut a 1 foot lenght of 9/16 brass.
step 3:Put some of your sealant in several circles on the barrel up like so.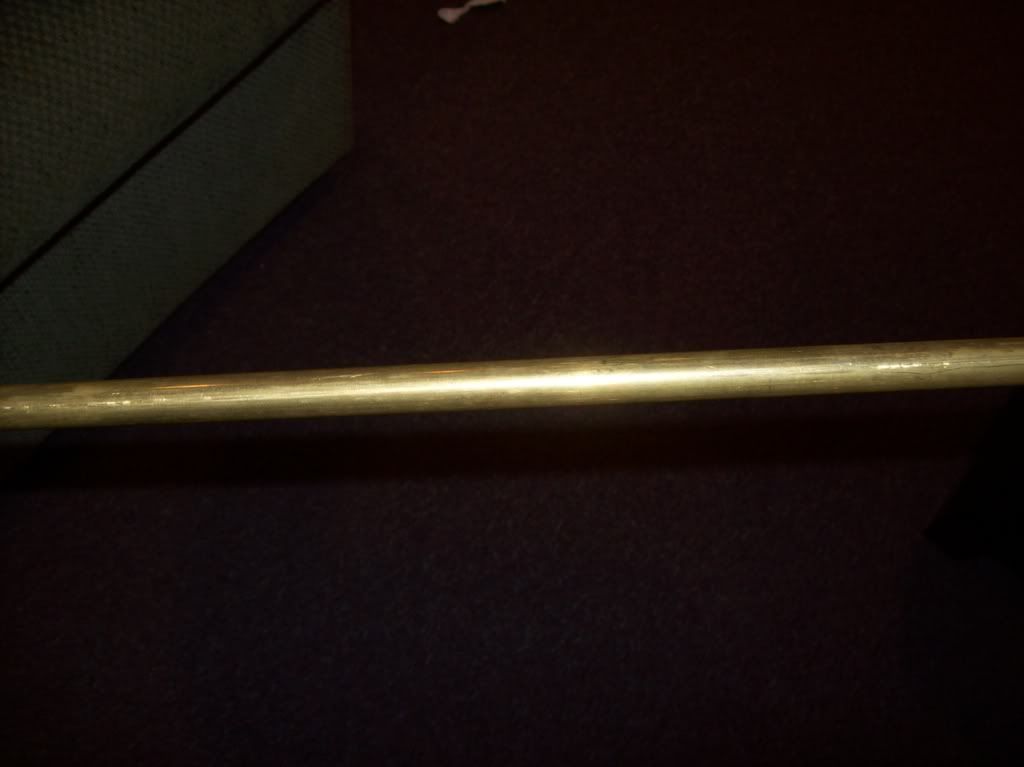 Step 4: push your barrel down the stock barrel as far as you can (mine wouldn't go further than 3 inches from the back of the barrel.)
Step 5: put some hot glue along the top to stablize it and your done. You should be getting 120 ft ranges and it should be silenced for reasons i don't understand ( probably long barrel) that was an accidental benifit.
Edited by g-force, 05 April 2008 - 10:14 AM.