There is the nite-mav, but what about the Nite-con? I was getting insanely frustrated with the Recon today, and I just said, "Screw it. I give up". So I thought about an integration. 2k? 3k? Nah. But then I though of my Nf's. One did'nt turn out the way I had hoped, so I thought I should integrate it into my recon. I am going to make something like Cs's stumpy, but with NF internals. The NF plunger tube fits almost perfectly where the Recon plunger went. I am almost there, I have found a means of the Trigger, and most placement, but I am stuck on how to make the catch work. Any ideas? I'll upload a pic in a minute. I will edit this post with the final prduct later tonight, or maybe tomorrow.
Okay, heres the pic, sorry about size, photobuclet won't let me resize it. It turns Internet off for some reason.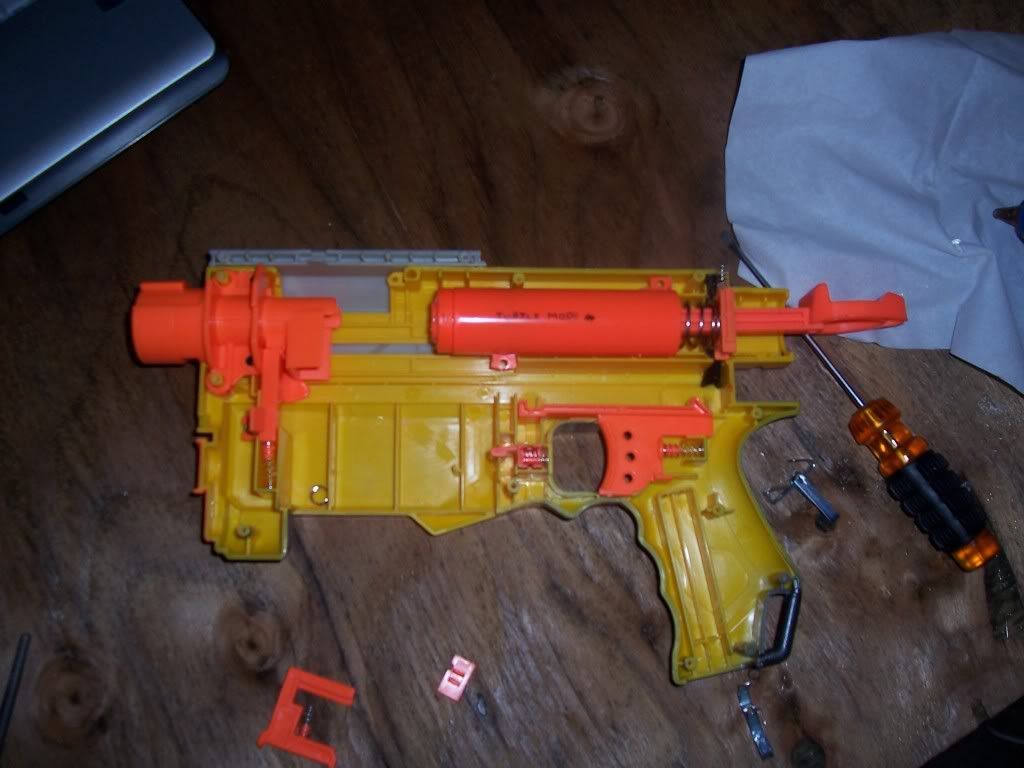 Edited by Bomberman, 02 April 2008 - 05:43 PM.