I asked a buddy to pick me up a double pack of big blasts the other week, and they came in a pack with two BB's and two single teks. The single teks were originally going to be thrown somewhere dark, but I decided to CPVC them and they got decent range. Then I remembered the double NF, which was awesome. So I sawed off half of the handle, and epoxied them together. I also epoxied a metal bar through the exposed parts of the shell from one handle to the other for increased stability. Behold!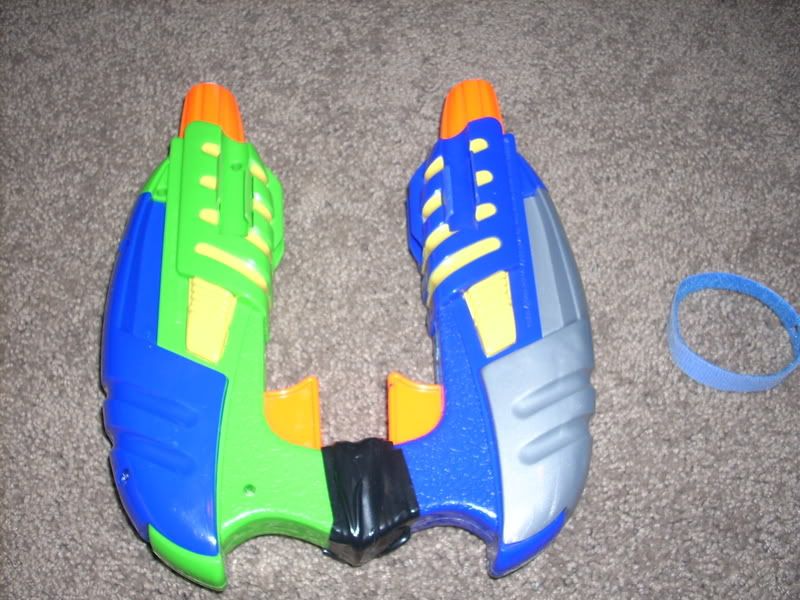 The blue ring in the first picture is some velcro strap that I found in my garage. It hooks nicely to a belt, and both holds the gun secure and allows it to come undone easily enough to not be a hindrance.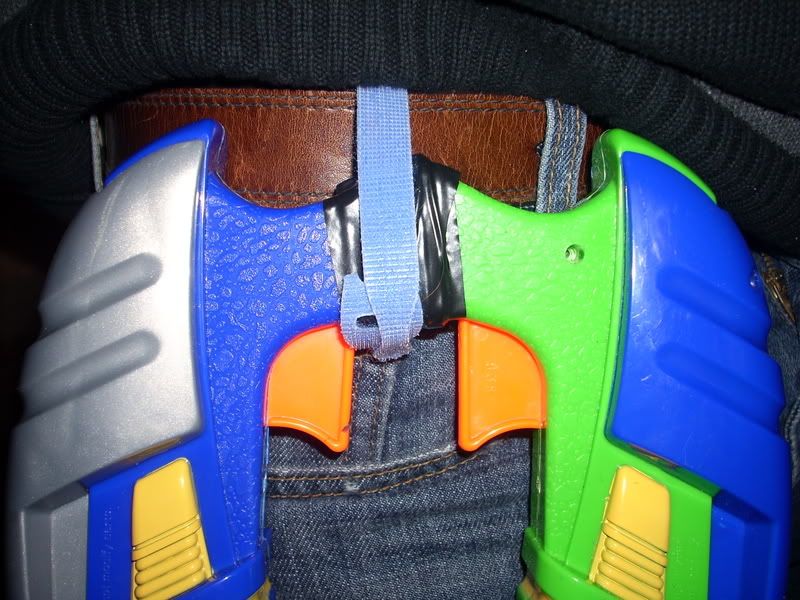 How to hold the Double Tek -
A puzzle parrot about to meet it's doom -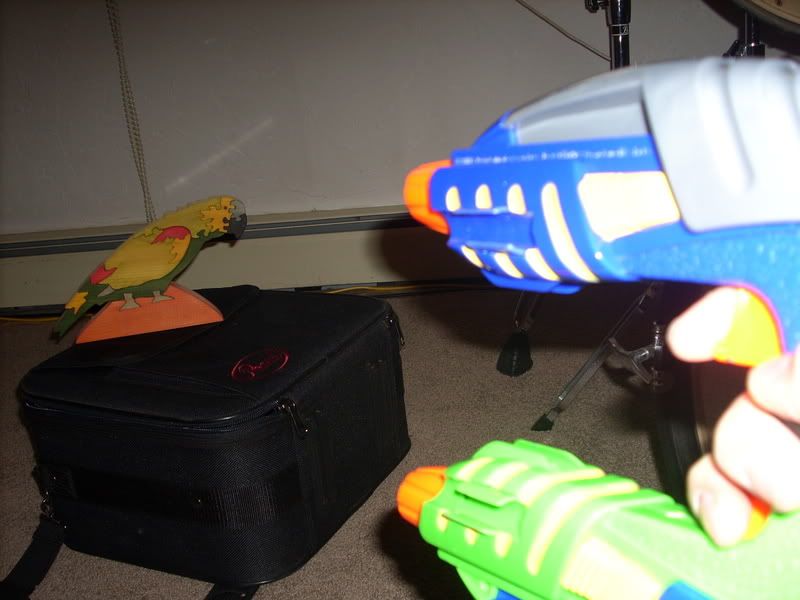 Ranges are about 45-50', but pretty damned accurate, easy to reload, and fun to fire. I'd call my attempt to transmute two guns that I thought I'd never use to one that I will a success. I'd suggest this to anyone who has two single teks laying around from a BB pack.
TS