This was the first Nerf gun I've ever owned. I finally took the time to dig through the mounds of garbage in my garage to go find it again (Couldn't find my SM5K though). It's an arrow shooting springer (But have no ammo). It's dirty and faded as hell but it still works. Here's a few pictures.
Here it is with the arms folded up.
With the arms out.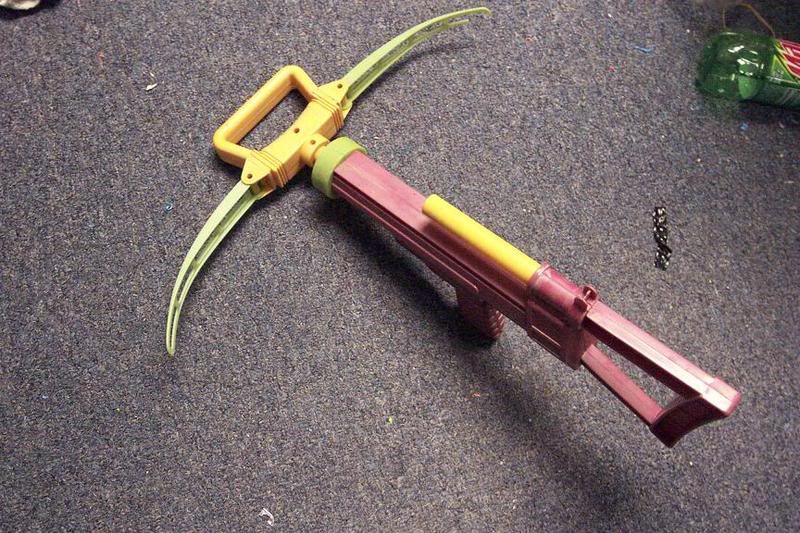 With the Arms out and plunger pulled out.
Here's a few interesting things about it:
The bow arms fold in.
The plunger can rotate.
The plunger locks in at many locations like the +bow. So it can be set to fire weak or strong.
The whole gun jerks forward when shooting it at full strength.
So has anybody seen or heard of this gun before? Seems like it has some great mod potential because it's compact and still rather powerful. But I won't be modding it if it's some kind of a rare collectors item.
Edited by oodalumps, 22 March 2008 - 09:21 AM.