I have been working to get my xbow ready for an upcoming war. I had alot of problems out of the gun last war, and want to find something that I could use to add some support to the plunger tube to make it more reliable on the battlefield. I used Loctite 2- Part epoxy this time instead of JB Weld, and roughed the daylights out fo the pieces that were glued. Here are some pics of what I have now and what I plan to do to finish the mod.
I just need help/ideas of things that I could use to make damn sure that the coupler and other parts of the barrel system sta intact for this war, and many after.
Thanks
~Zaxbys
Now to the pics:
This is what I have right now. (Before the coupler is epoxied)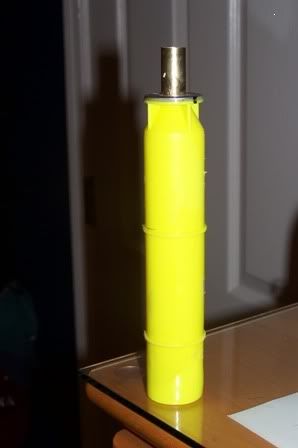 This is what it will look like after the coupler is epoxied.
Any suggestion?
Edited by Zaxbys, 09 March 2008 - 06:55 PM.