Here she is.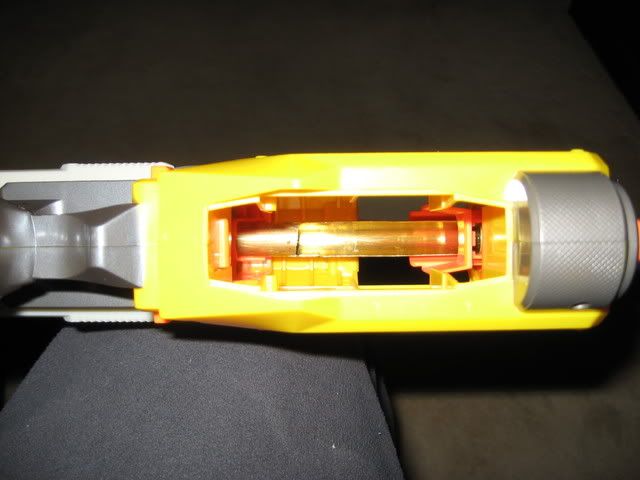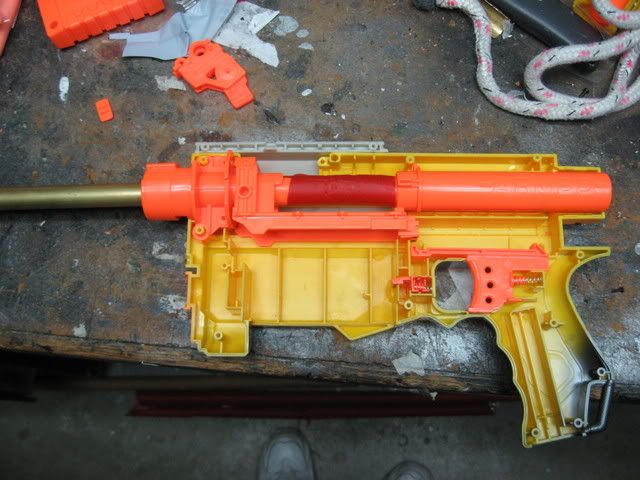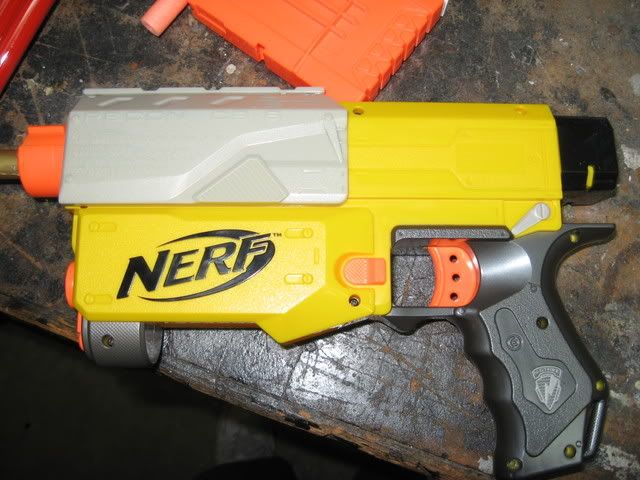 The hole I cut to remove the ar: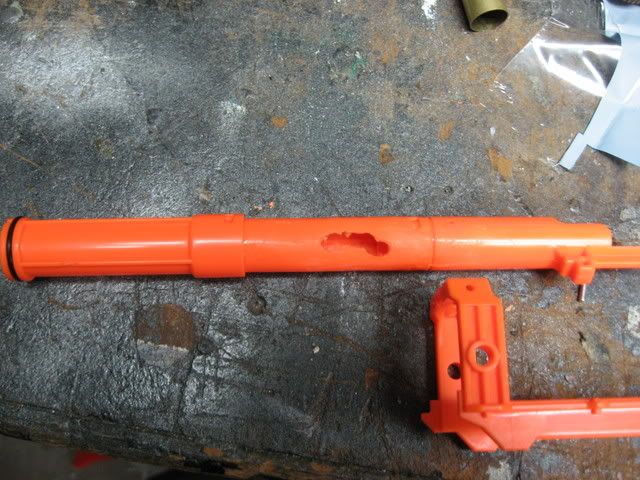 After I covered it up: *note* That is not tape, its a stronger form of shrink rap used to cover RC airplane wings.*note*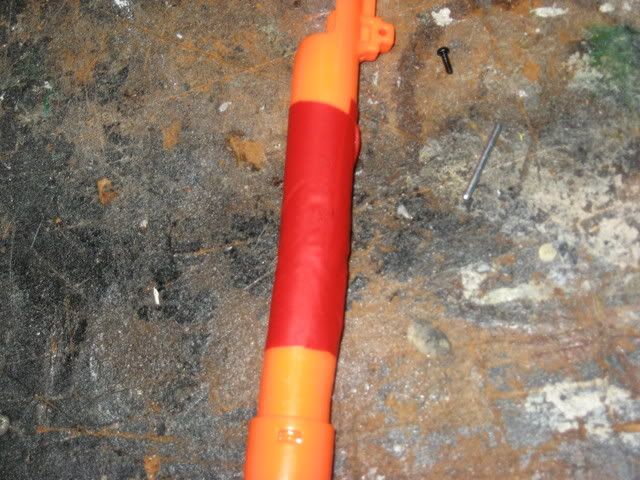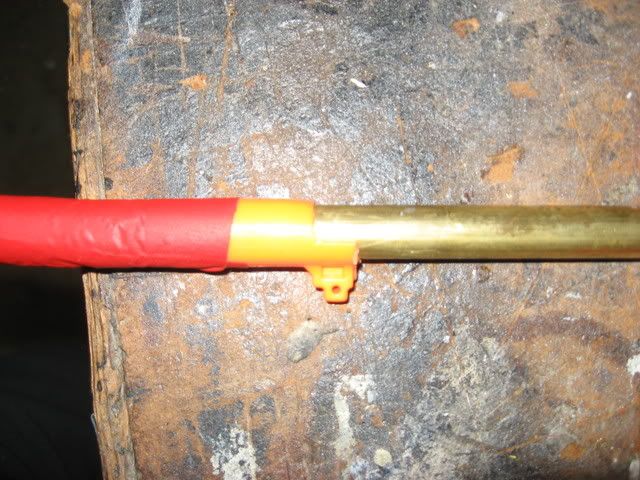 Half of the breech:
The material used to cover the tube (sorry blurry):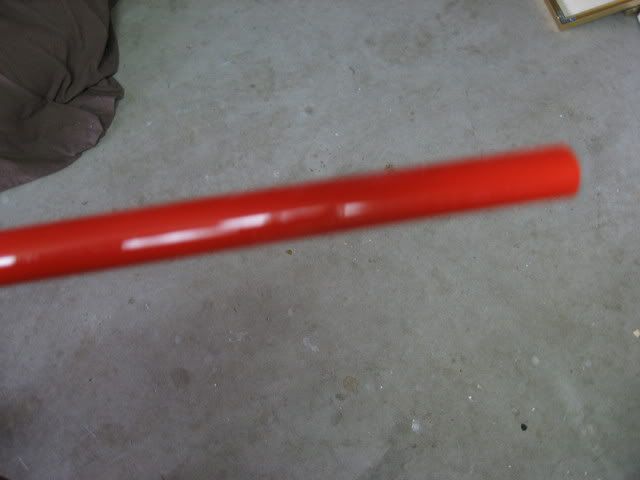 Enough pictures for tonight, I will have the write-up done within a week.
Ranges, well with no spring replacement, a streamline hit hard against a wall 40ft away. It could probably get 60ft with stefens.
Questions? Comments?
Edited by chefdave, 02 March 2008 - 11:29 PM.