SS1. Pics from Forsaken Angel, and Frost Vectron. This is how to Tri-Barrel your baby.
Original mod by Frost Vectron.
The SS1 is this gun-
The first thing to do is fix the plunger.
Next we tri-barrel. Take three pieces of CPVC, about 3in each and glue them together.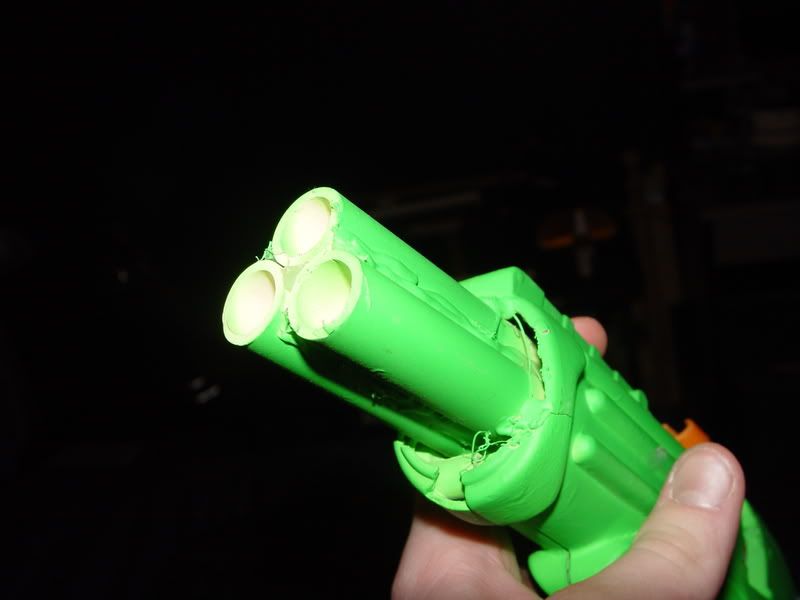 Then take a drill and drill these holes out.
Then cut the side off so that we can use the barrel we just cut out.
We can now attach the turret. Take 1/2in OD vinyl tubing and goop short sections into the CPVC barrels. About 1in each should work. 3 Days later…
Now you want to good the other end of the vinyl tube to the rotation piece. Let sit for another 3 days.
I then painted it the original green color with some spray paint and some clear coat. I also added a fake barrel where the secret barrel was. You can also add bands if you wish, but they aren't really necessary. I get good ranges, low 60s. Good sidearm that looks good too.
There we go!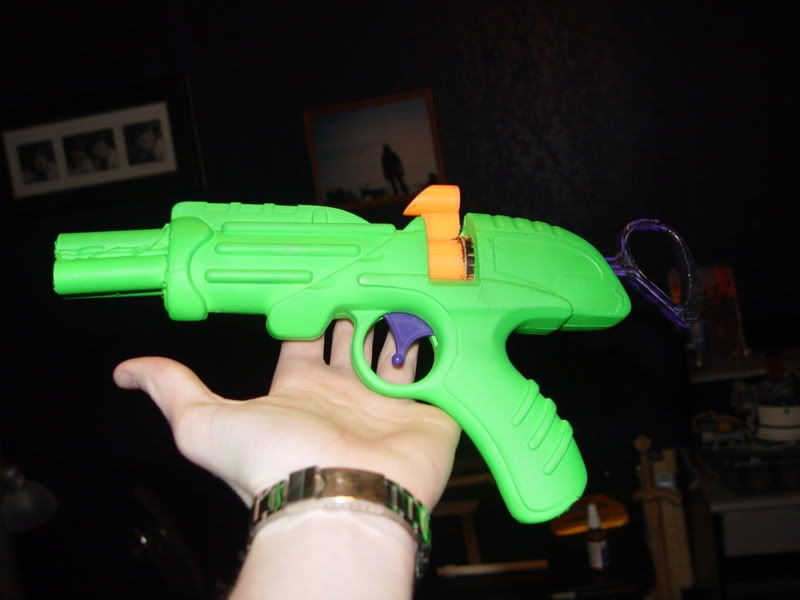 FROST VECTRON DID THE ORIGINAL MOD. I did it after being shot by Bags SS1 during Armageddon. Frost deserves most of the credit. So yeah, I love Frost, well at least his work for Nerf.
Edited by General Cole, 27 February 2008 - 10:53 PM.