Well, I'm opening like this, it doesn't work, YET. But here is how to improve the semi 2K beyond recognition.
First some pictures-
You need this part (RF20)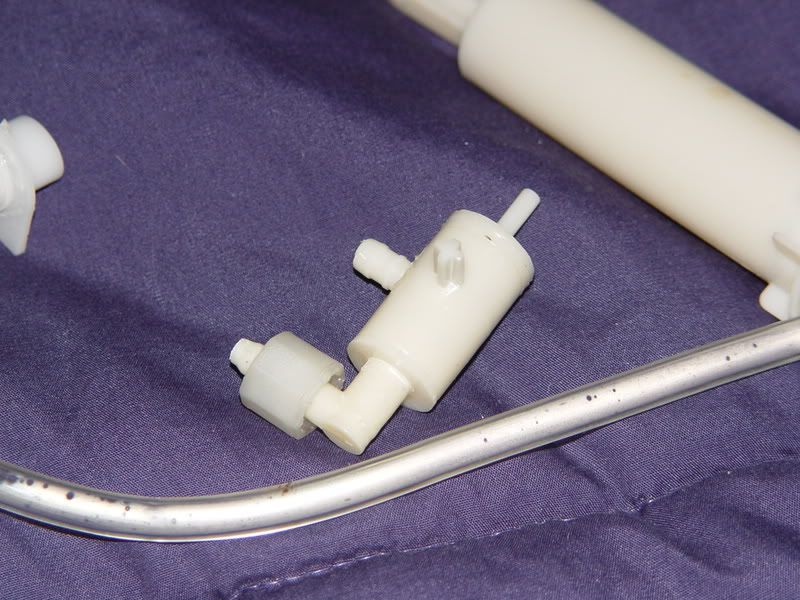 This part (RF20)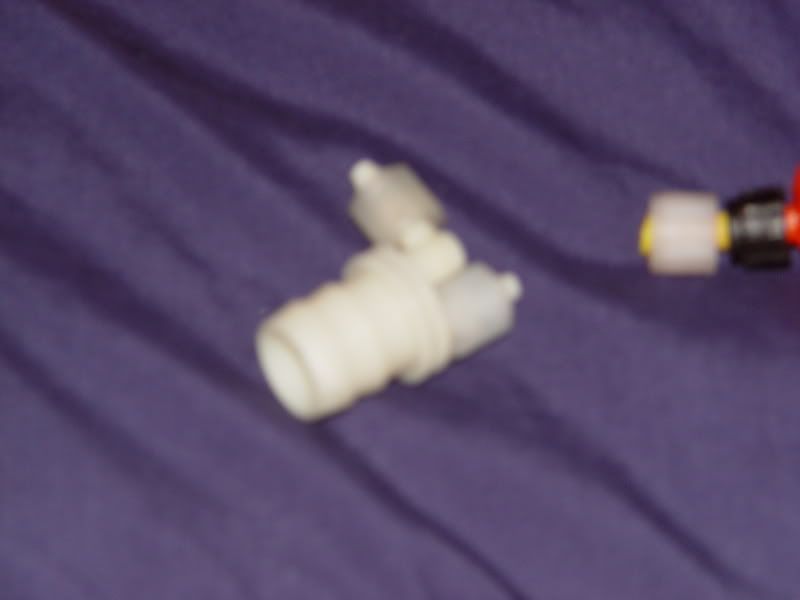 These parts (RF20 and 2K)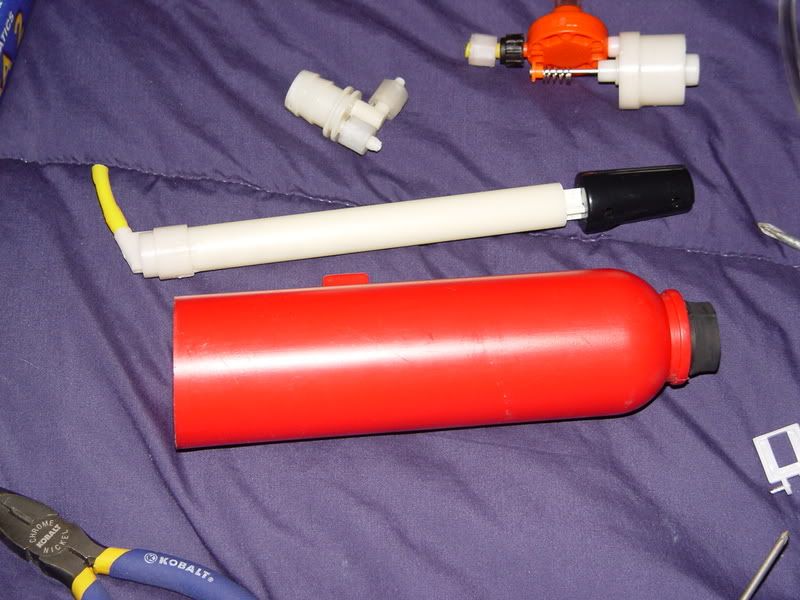 This part (2K)
And this part (DTB)
Here is how you attach the various parts-
In the last picture the bottom of the valve would be placed where the plunger catch is. So that when the trigger is not pulled the valve is open. When you pull the trigger it closes the valve, and pulls the firing pin of the 2K. In theory this is AMAZING. The trigger still pulls the DTG rotating device and you have the ability to put out a good deal of shots. This is a big improvement over the original because in the original when you pulled the trigger it would simply dump the air out of the bladder. I believe it is possible to get about 20 shots before repuming the fill the tank.
IMPROVEMENTS-
I think I will need a stronger catch spring to open the valve. This valve also leaks air. I may replace it with the push valve from Bob II / My RF20. That would make a lower pull. Solving both problems.
I cannot seem to get it working. Bags will (hopefully) be helping me on this. He deserves credit for getting it to work, but it is my idea. THANKS BAGS!
Edited by General Cole, 26 February 2008 - 10:21 PM.