First take your Recon stock and unscrew/take of the back part of it. After that it should look like this.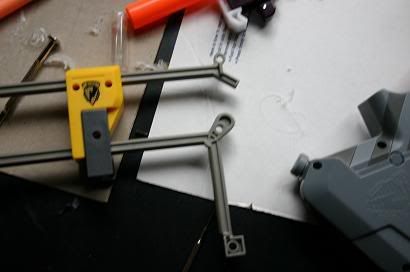 Then saw off this plastic rod.
Next insert the Recon stock into a longshot stock so it looks like this.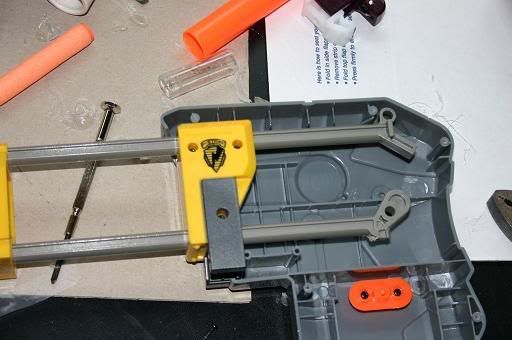 Then hotglue the hell out of it.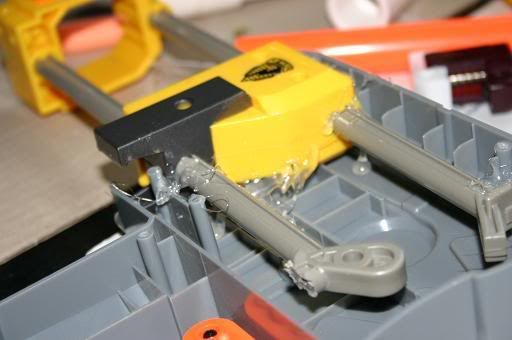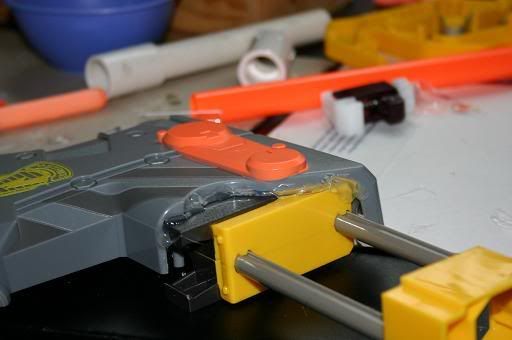 then screw the longshot stock halves together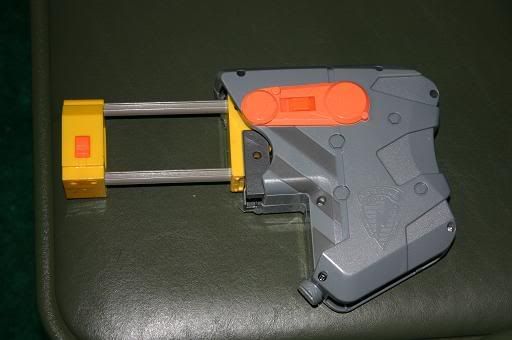 and put it on your Recon.