I recently posted about the Photon Burst Power Blaster in the general Nerf forum.
http://nerfhaven.com...showtopic=10845
Today I pulled out the clip and drilled out the Air restrictors. It was very simple and increased both range and accuracy.
The quick write-up:
Tools: Screwdriver, Drill, 1/8 to 5/32 inch size drill bit
First: Unscrew these screws and pull out the clip. You don't need to open the entire shell to get the clip out.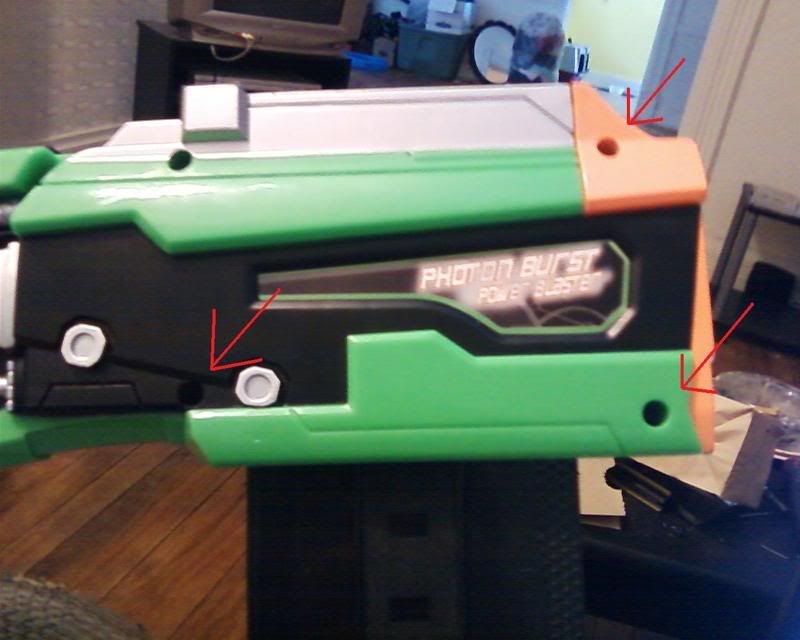 Next: Drill out the posts from the back of the clip.
You will end up with a lot of extra plastic inside the clip. It will take some time to remove it all. I used a small nail to help dig out the extra plastic. Once you get it all cleaned out it will look like this: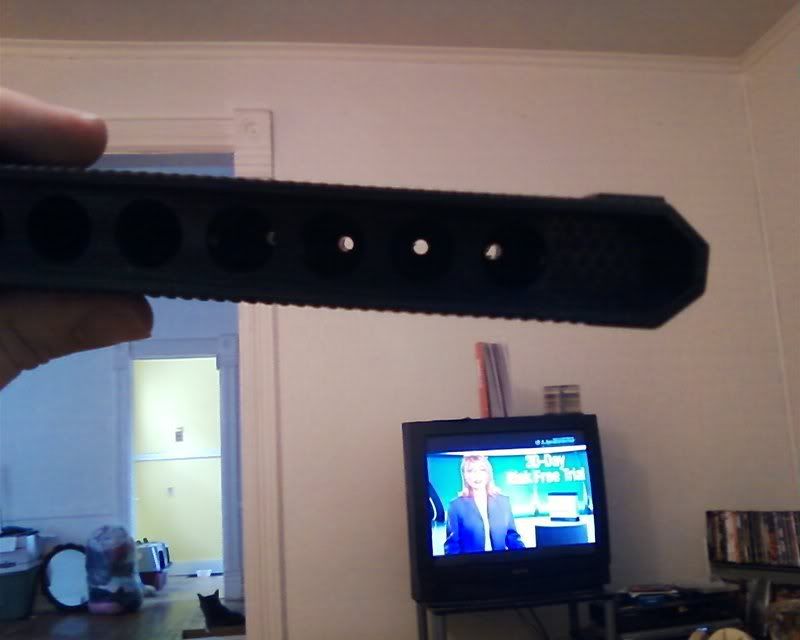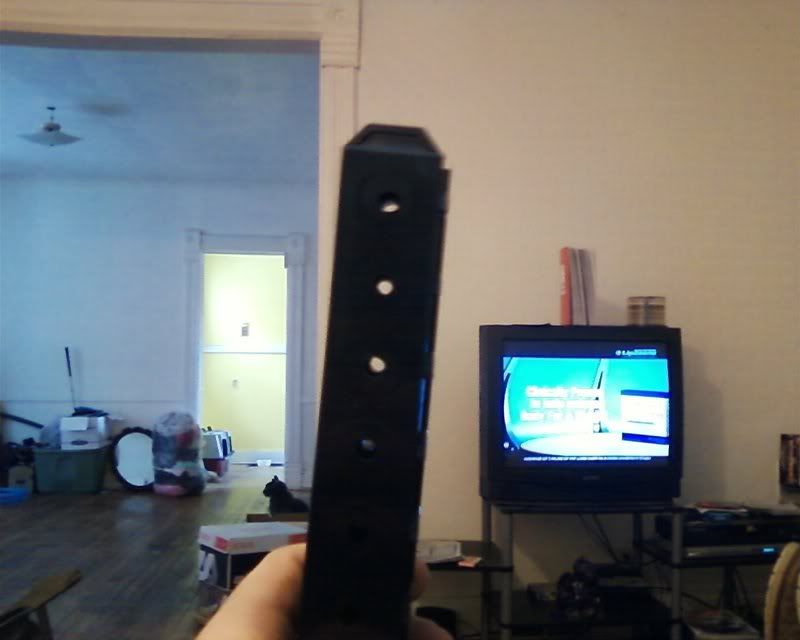 Put it all back together and you're finished.
Improved ranges by about 5ft (avg about 40ft) and I get much better accuracy(accurate to 25ft). This also allows me to use stefans(not well) and modified nerf darts. I still use the darts that came with it because it's too loose for the stefans. Future mods will focus on making the clip removable and getting a new barrel material in there so the stefans will be more effective.
Comments and Questions are encouraged.
Edited by rockfordnerfer, 21 February 2008 - 05:31 PM.