Hi, I was really wishing that I would have my other project completed by the time I was validated, but I guess I will just show this for now. (I am not exactly sure if this should be in the homemades or general nerf)
This is my bandoleer:
I have used it in many wars and it has been very useful, plus it adds the cool factor. It holds 25 darts.
It was constructed using fabric and was sewn together. If you don't know how to sew, then do what I did and commission your mom to do it for you.
Here's a closer look:
And one of me wearing it: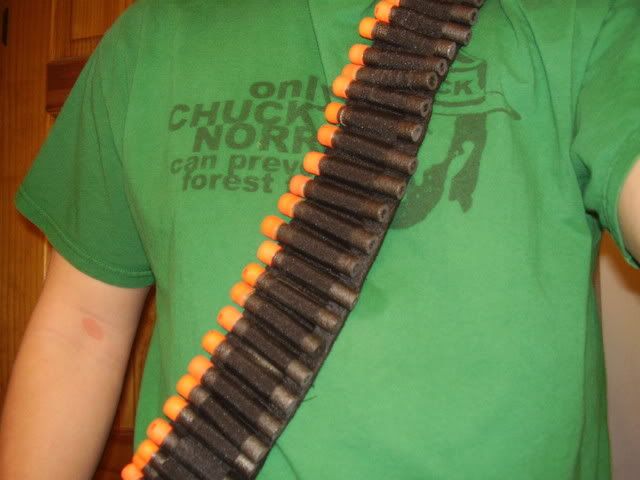 All in all I think it is more practical than carrying an ammo box.
EDIT: New name, bandoleer.
Edited by StephenColbert, 22 February 2008 - 11:29 PM.