I'm curious to know what your primaries are in a nerf war. And just in case your blaster doesn't perform like you want it to, list your two backup weapons of choice. So basically list your 3 favorite primaries.
I don't think we need a format for this, but try to keep it consistent.
1 Rule- RESIZE YOUR PICS! Use photobucket or whatever just get it done.
Here's mine: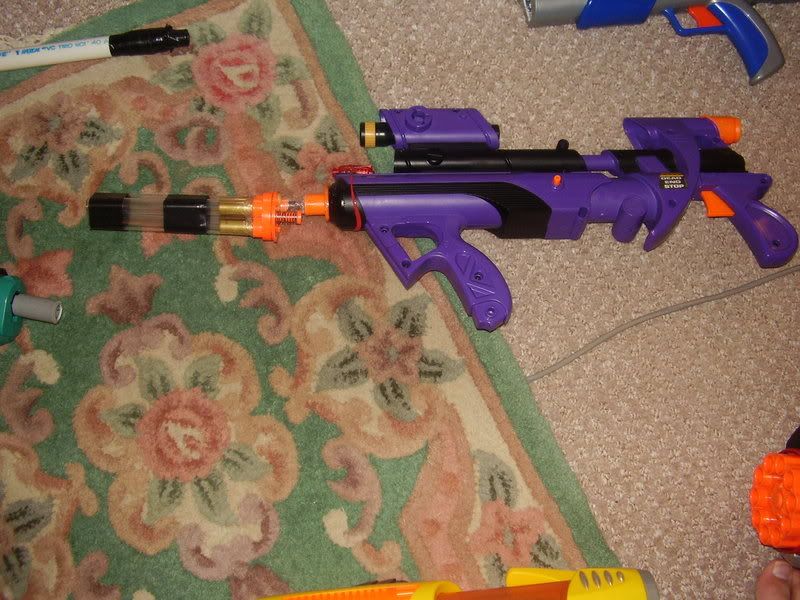 My Favorite Primary. I like BBBs. I decided to quad it. Shoots very good, 85'. I've been trying to come up with an auto rotation mech for this but no success so far... Sticker says Dead End Stop.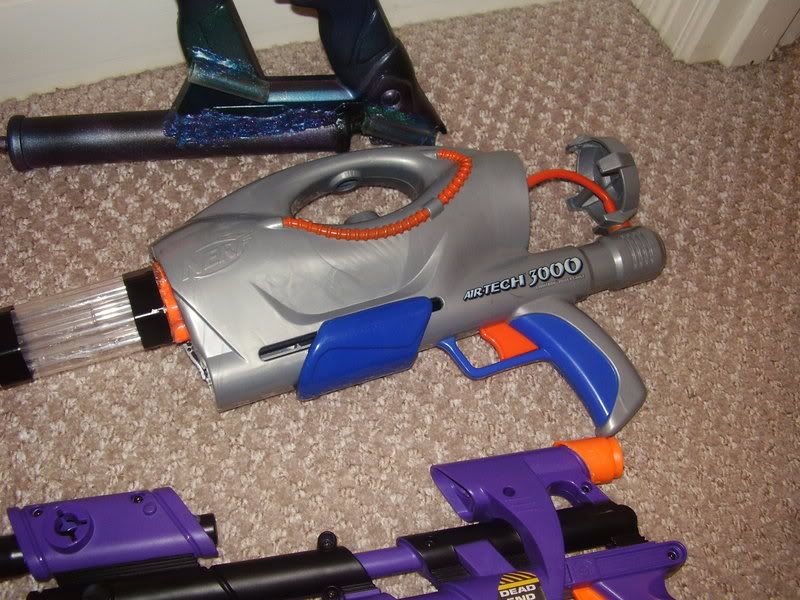 PETGed AT3K. Great Primary for anyone in any gametype. Shoots around 70'. Everyone should try to get their hands on one of these.
Finally, The typical quadded 2k. Every nerfer really needs one of these. Best line out there. Ranges are close to 90'.
Edited by nerfer34, 20 February 2008 - 06:14 PM.