I Google Image searched "Nerf" today, and about 5 rows down, I found this pic: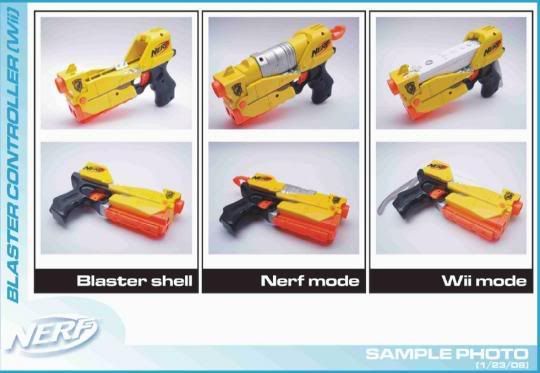 And a link to go with it:
http://crave.cnet.co...-9872144-1.html
So basically what it looks like is a gun shell, and you put a Nitefinder-like snap-in firing mech, or a Wiimote. Which sounds great, at least to me, because you could detach the firing mech, and hide it in your sleeve and whatnot. It could be very useful for integrations, and if it is as powerful, as, say, a Nitefinder, which is what it looks like, then this could be pretty awesome.
Flames, Comments, Pointless Speculation(just kidding, I'd recomend you don't)?