Cactus and the RF100 have been done for some time. Now it's pictures time.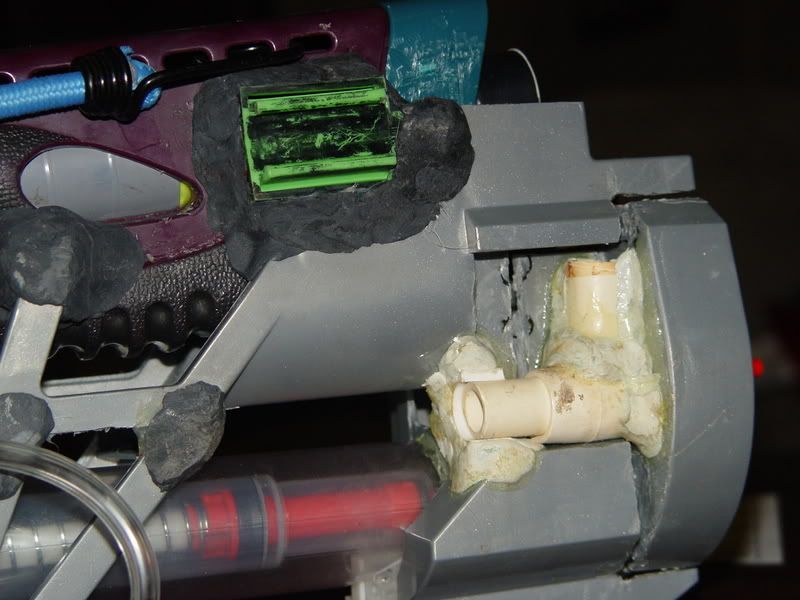 Image showing the clip attachment and RF100 shell attachment site. The RF100's side comes off to load a whole new turret. Or you can just remove the barrels and drop on a new barrel clip.
Push button to fire the RF100. A threaded outlet is on the other side to attach the valve to an external backpack or bladder.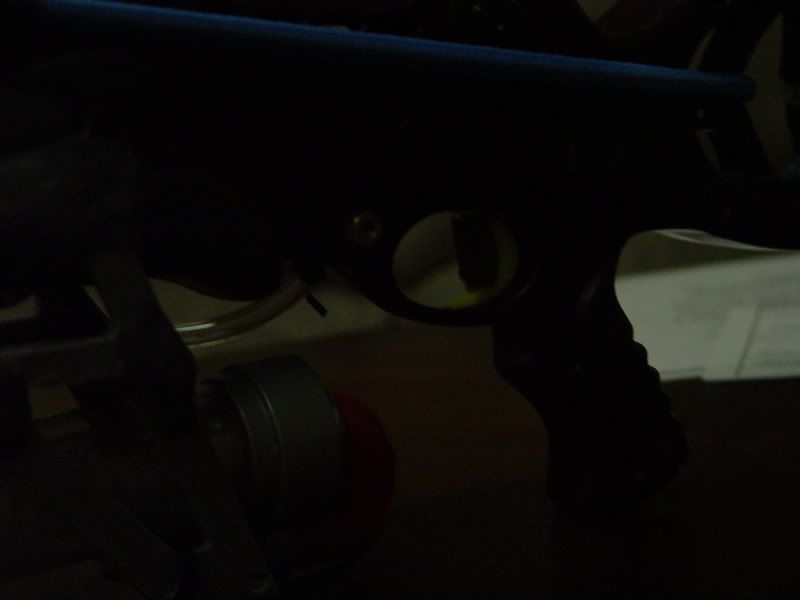 BAD IMAGE showing the threaded port.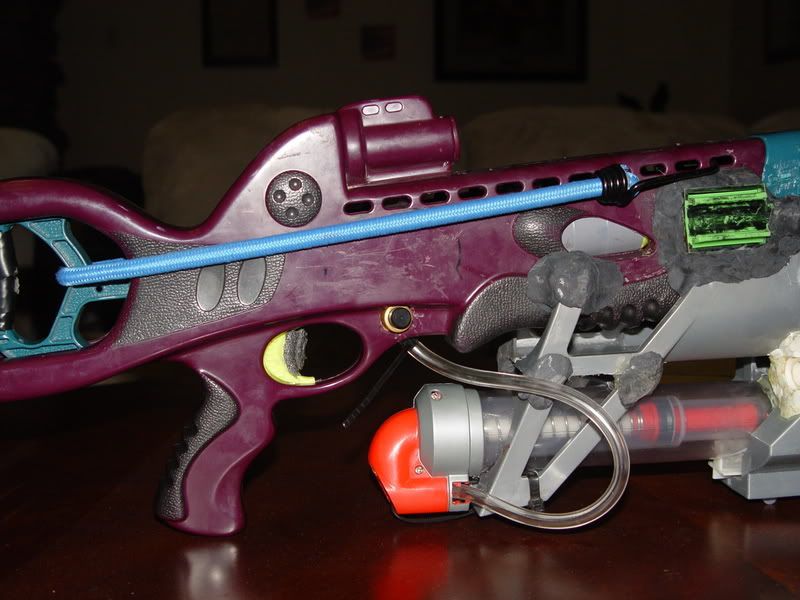 Larger view showing the mounting for the RF100.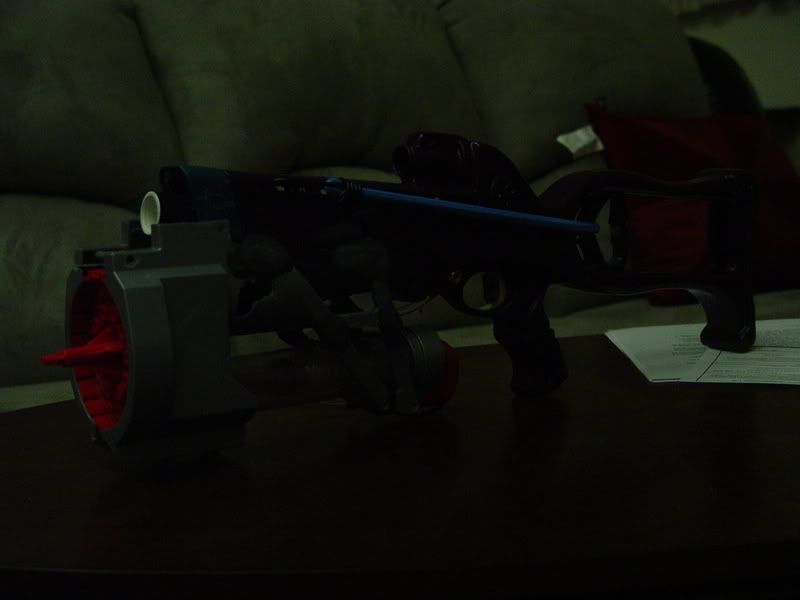 BAD IMAGE showing the whole weapon.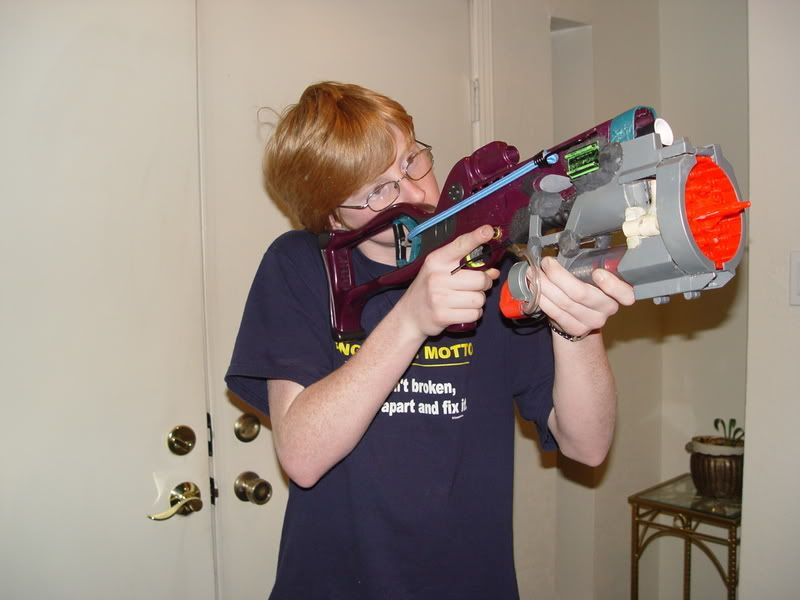 Image showing how I hold the gun naturally. This is why the RF100 is mounted at an angle, so that it fires straight without me having to change my posture.
The Crossbow is nested CPVC in PVC with all parts accuracy down to .0002in. The RF100 can hit 35s with +- 10ft on the dart and seal. The tanks hold approximately 3000 rounds worth of air. It is 4in PVC with a total length of 2.25ft. The RF100 is more redneck with hot glue and epoxy putty holding it on. This was to be painted by Direct Threat, but the extra area from the RF100 was too expensive. The gun is really light and easy to use. A high intimidation factor is good. I am dismantiling it tonight for further projects. So yeah I finished. I actually do 99% of all the stuff I say I do. The RF100 portion, 1 full mag, and 3 turret barrel sections with carrying case are up for grabs.
Edited by General Cole, 21 February 2008 - 03:20 AM.