Alright so everyone knows the maverick is not a well liked blaster. But one day I was at a friends house and his mom bought him 3 new mavericks so he and I had a war with the stock mavs. I found that they were not that bad. Think about it it is not that big and it has six shots as with a modified nf if you miss with your 1 shot you are screwed.
So I thought if I modded it to its max power it might be usable also i did not see any barrel mod write ups for this gun here so here I present SeVeN of NiNe its my first write up so bear with me.
Alright first open it up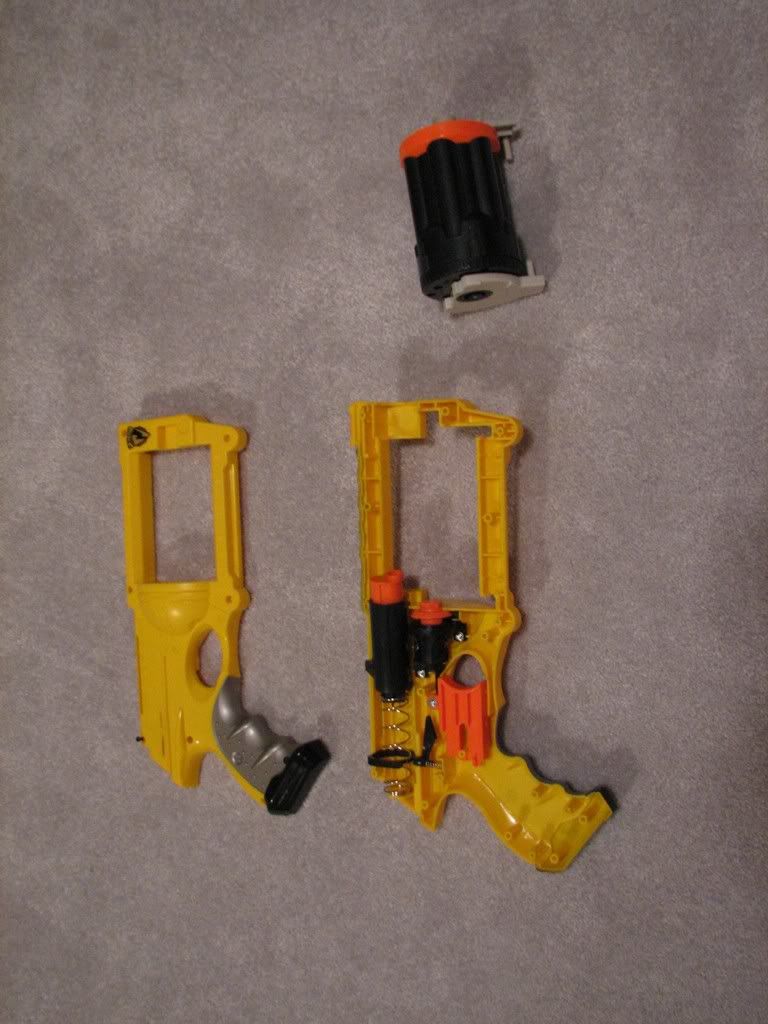 Then you wanna do this to the plunger rod I used 3M electric tape and lubed it up.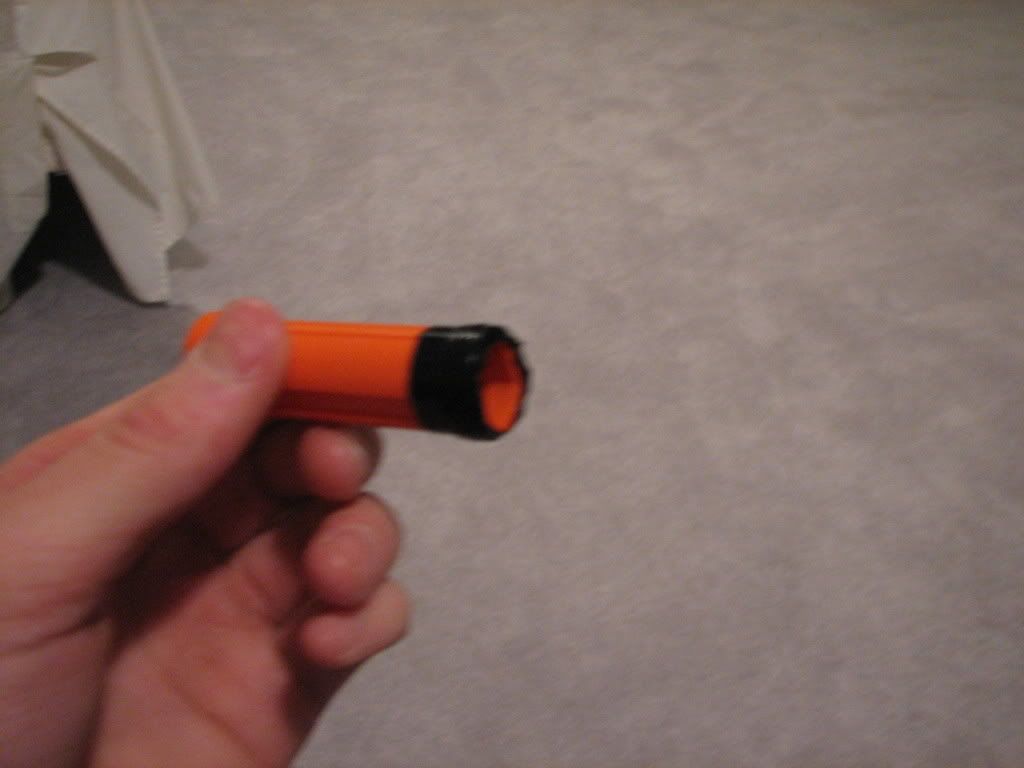 Next Place 3 or 4 penny's behind the plunger tube this helps compress the spring more
ok now you see that little plastic nub?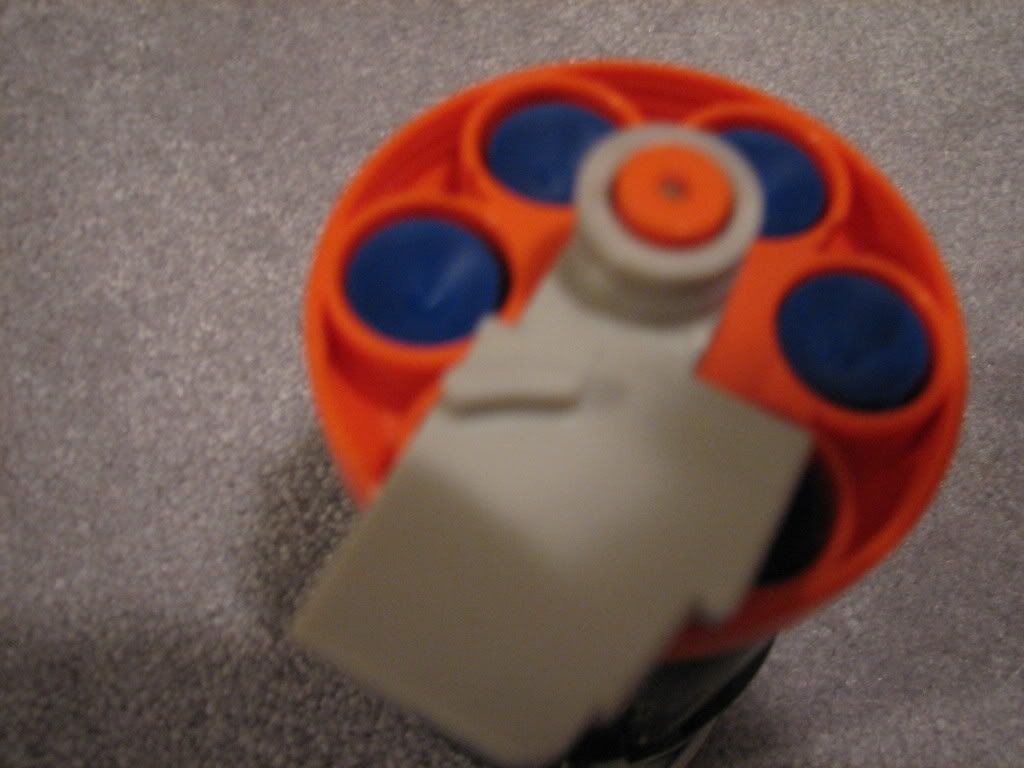 Grind it off
Now you see that plastic nub?
Grind it off too This part of the mod will allow the chamber to open up all the way
Alright now open up your turret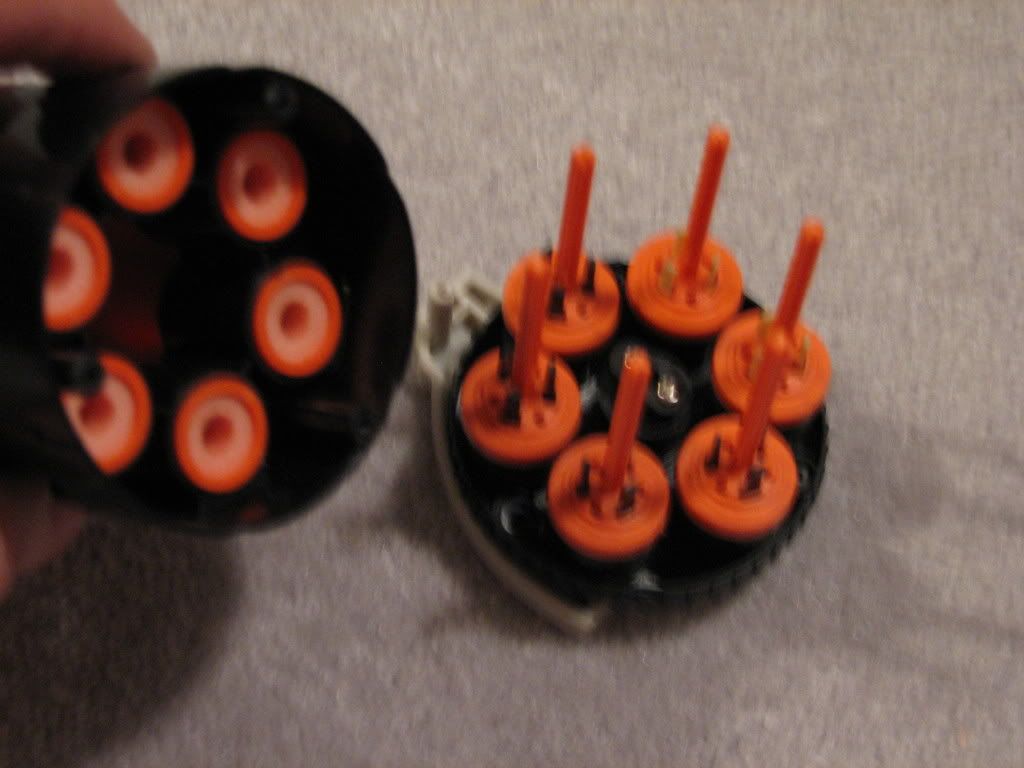 remove the air restrictors so this piece looks like this
and cut off the stock barrels at the red lines
Now add 3" petg barrels. They fit great in those holes just add a little hot glue to seal it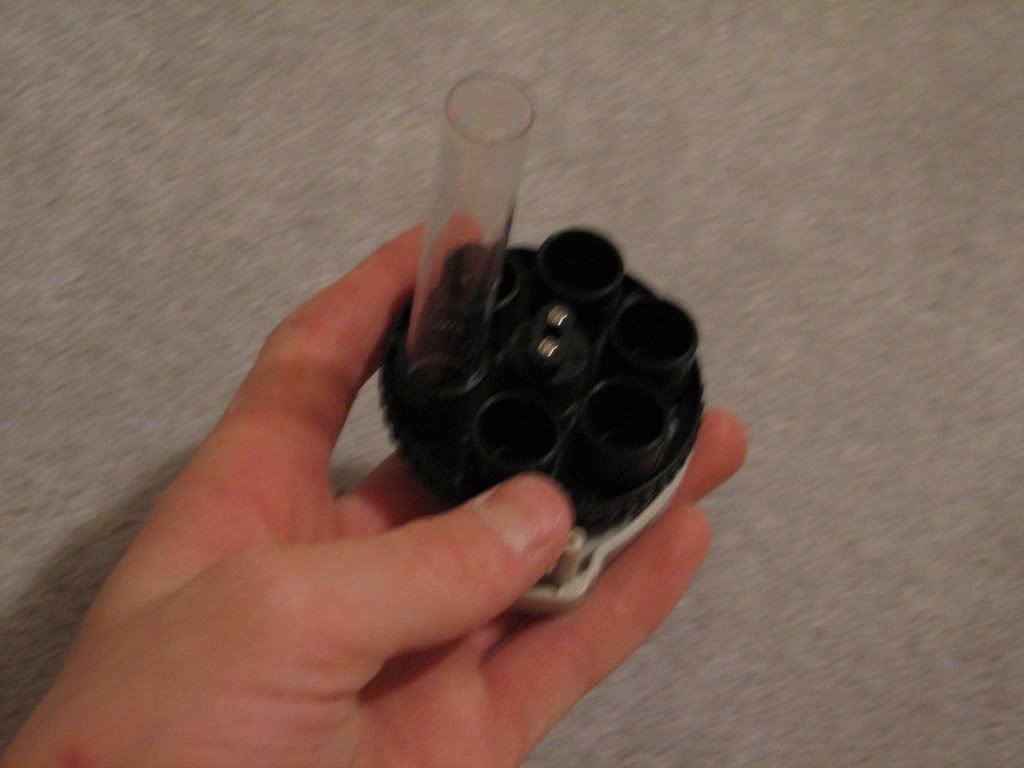 do that until you get this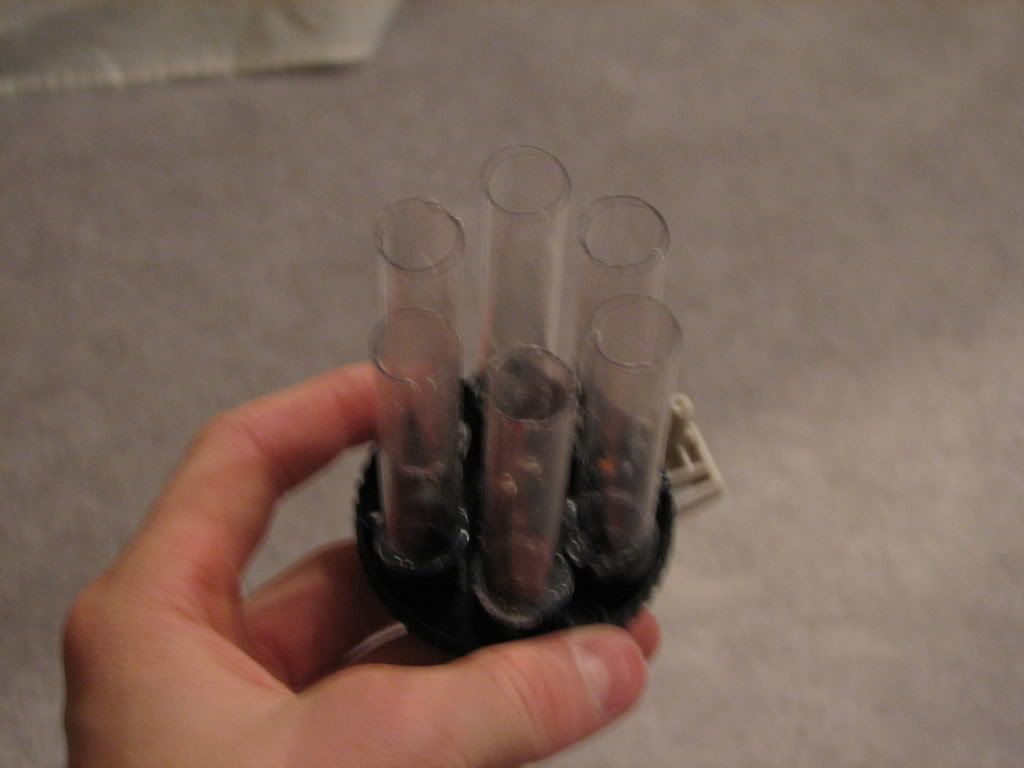 Now close it back up and you have this.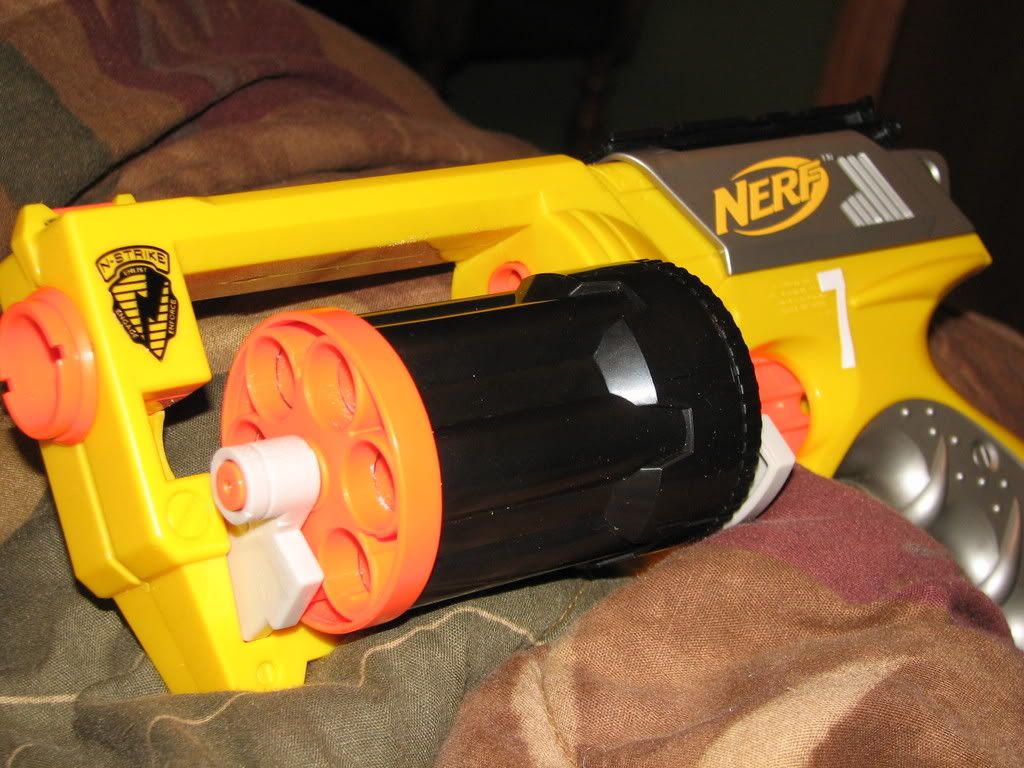 I put #7 stickers on the side and a #9 sticker on the bottom
Ranges
1 43'
2 46'
3 49'
4 47'
5 50'
6 48'
All in all it makes a great indoor sidearm and its also good for small backyard style outdoor wars.
and its one of the most comfortable guns I have ever held too. Except for my crossbow of course.
It will never replace my trusty night finder but it is not as bad as everyone says it is.
Edited by hornet, 06 February 2008 - 03:06 PM.