So the other day I was sitting around and saw the front "pistol" from the longshot. So I decided to use it for something.
I know what alot of you are saying "Where will I get another door stop?" or "My coffee table has never been leveler"
But for the rest of you here is what i did with it.
First I opened that bad boy up.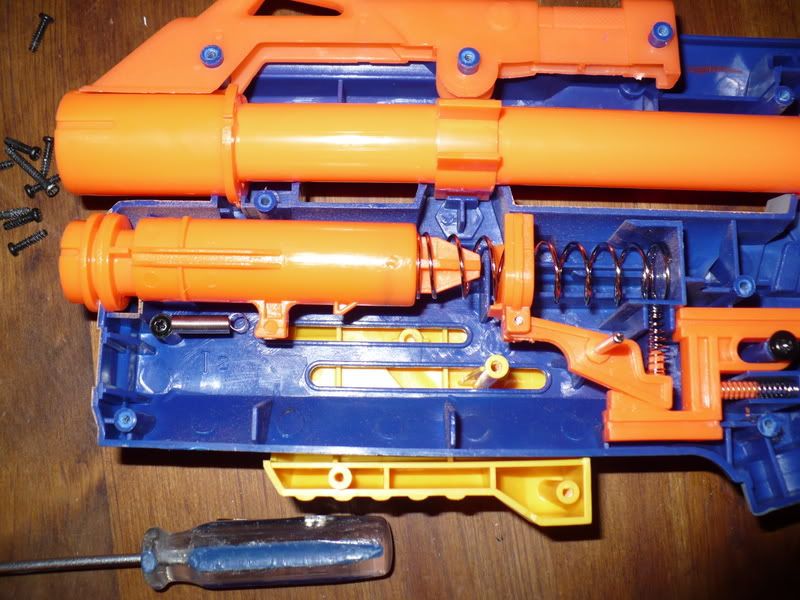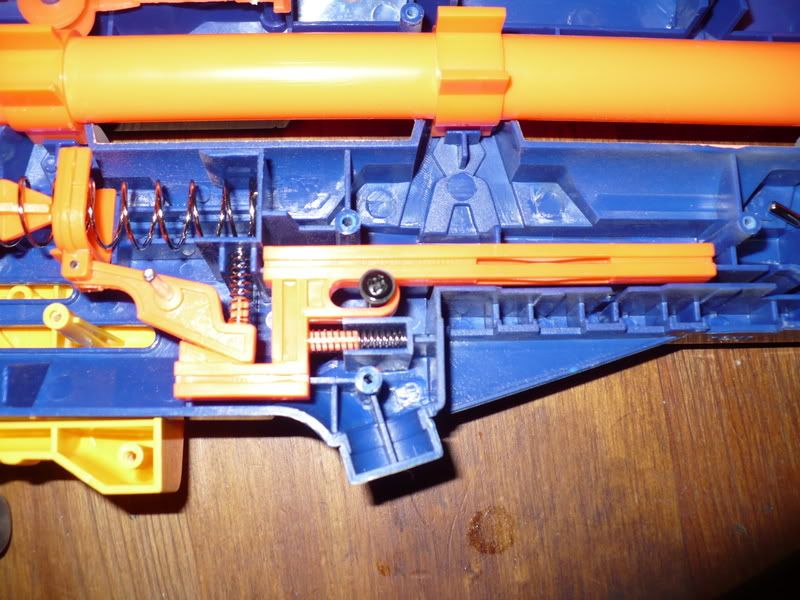 As you can see it is the same set up for the Scout. If you have any desire to mod it further then I say just put a better spring in there and do a barrel replacement.
So now I have to cut it down since there is no point to keeping it that large.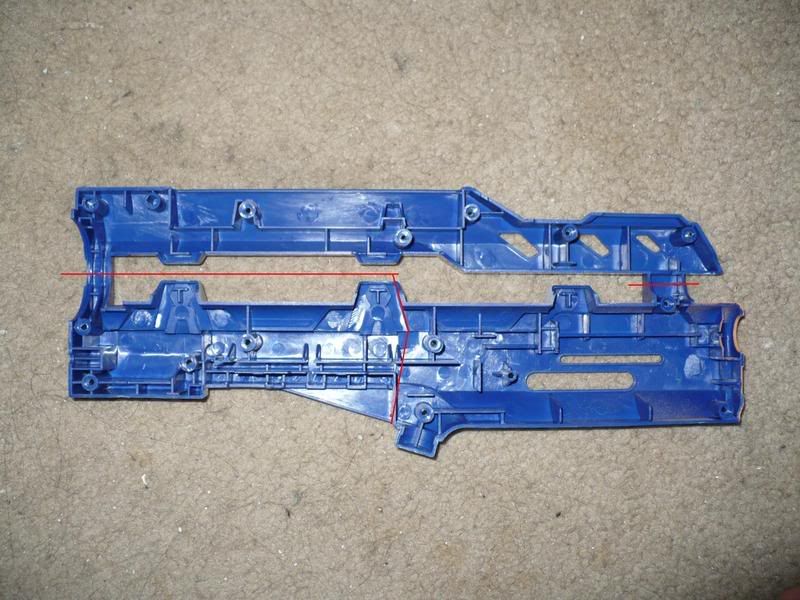 Cut along red lines and keep the bottom right section. I am sure you all realize this but lets not take a chance.
Now we drill out the barrel post and negate the AR
It now shoots about 20ft accurately.
Now you need to modify the trigger mechanism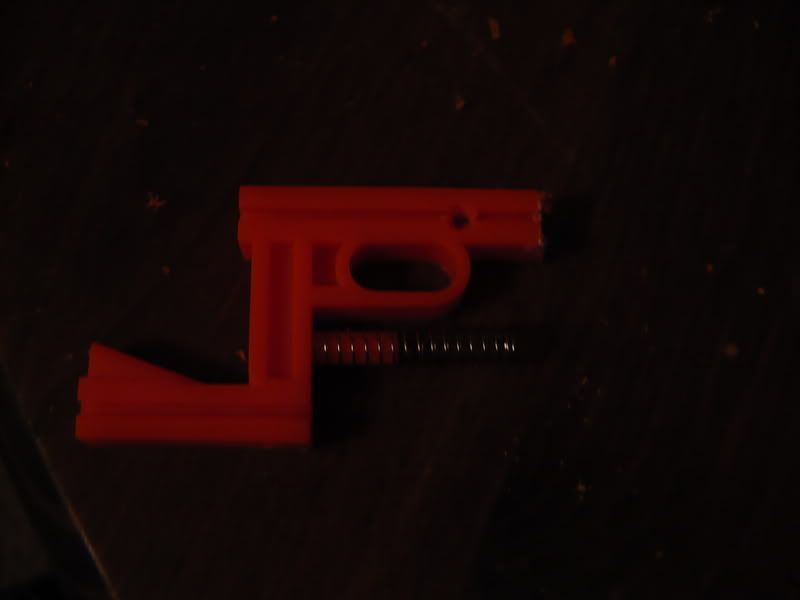 I cut down the long part that would go to the handle and drilled a hole in it so that string or cord can be run through it.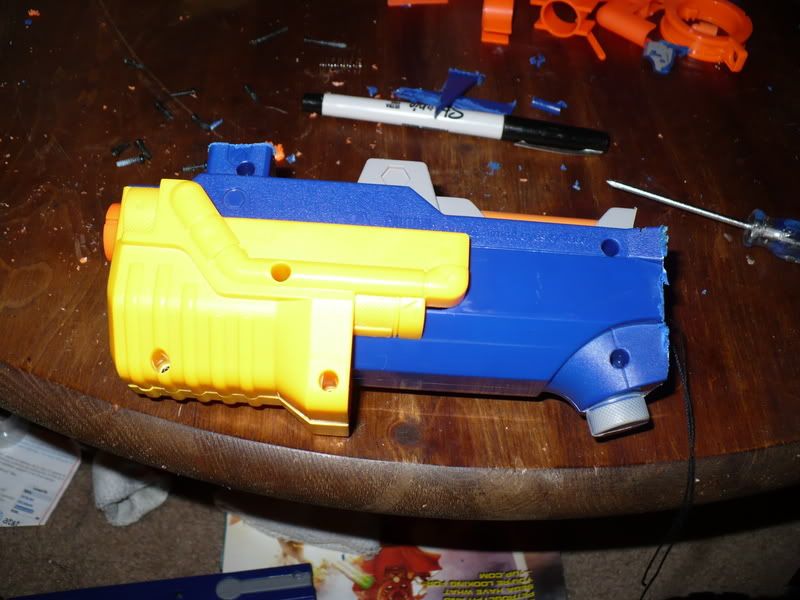 Final product. It cocks just like the regular pistol and now shoots 20ft easy. Figure out the best way to strap it to something and run the string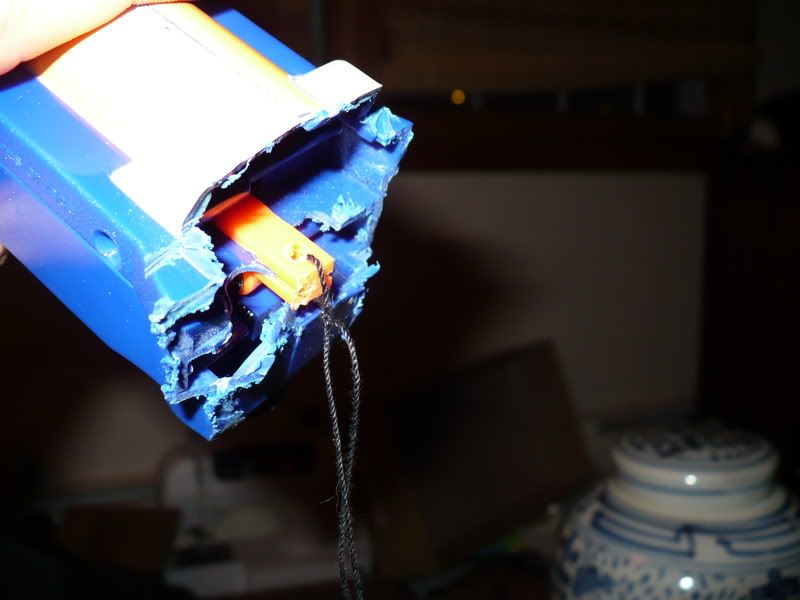 to whatever you want.
I would caution you to NOT use fishing line unless the end not attached to the gun has a release after enough pressure is asserted. If you have the end opposite to the gun hold then it is more likely that the end attached to the gun will pull and break what you had put so much (about 30min) of effort into.
There you all have it, your very own trap.
Questions, Comments, Compliments?