I was bored yesterday, so I decided to make a
turret
.
Materials
First, some putty epoxy.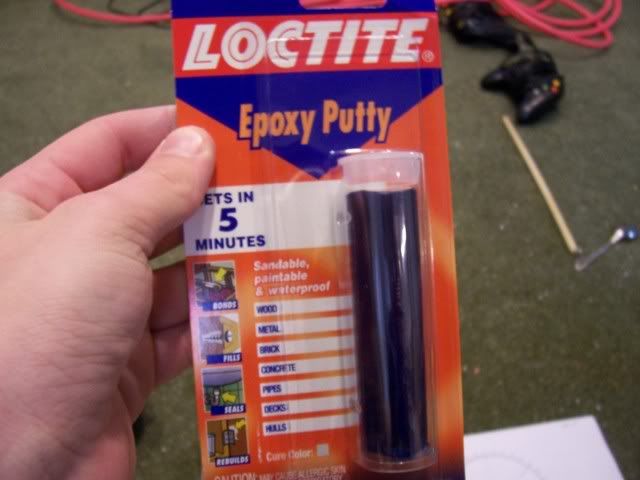 Second, an empty thread spool.
Third, your cpvc pieces.
Lastly. a piece of metal rod and some duct tape.
Divide up the spool into segments according to the number of barrels you want.
Mix up some of your epoxy and put it on the spool.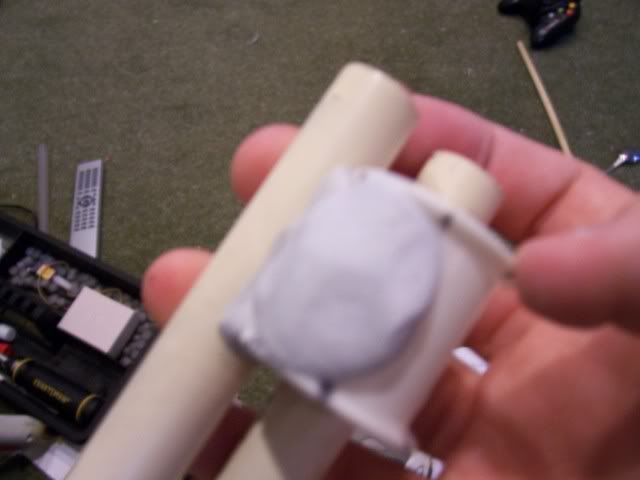 Then attach a barrel, being sure it is on straight.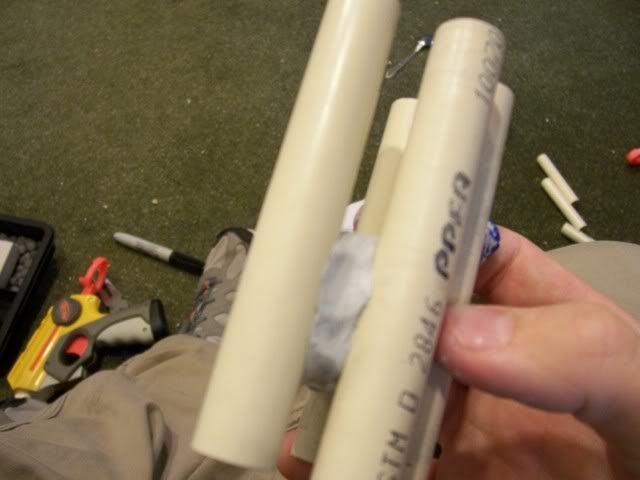 Repeat as desired, being sure to keep the barrels aligned.
Reinforce as you see fit.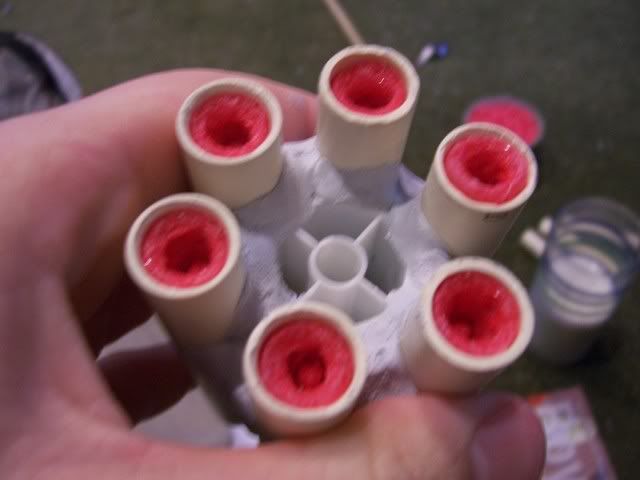 Now, put a glob of epoxy on the end of the metal rod.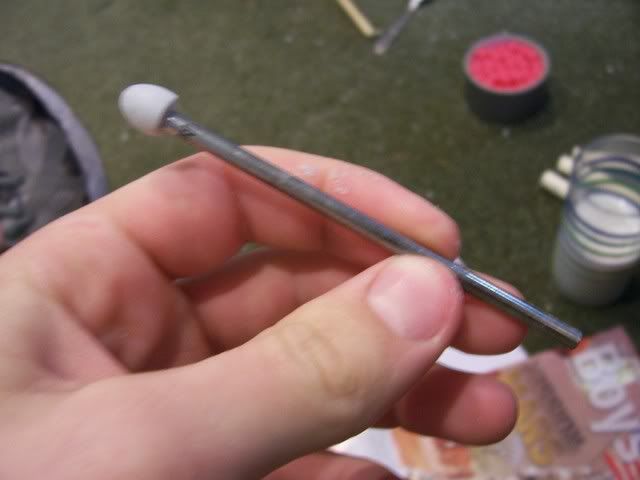 Wrap duct tape around the rod so it will fit in the center hole of the spool.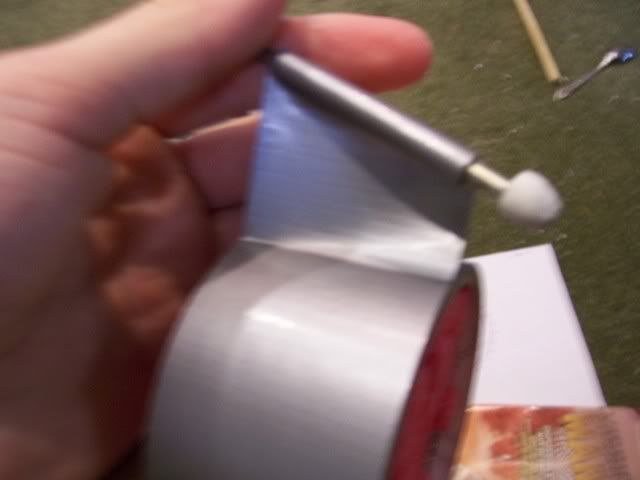 Put the rod through the spool and attach it to the blaster of your choice which should be outfitted with a pvc coupler. Be sure there is space for the
turret
to be disengaged from the coupler and rotate.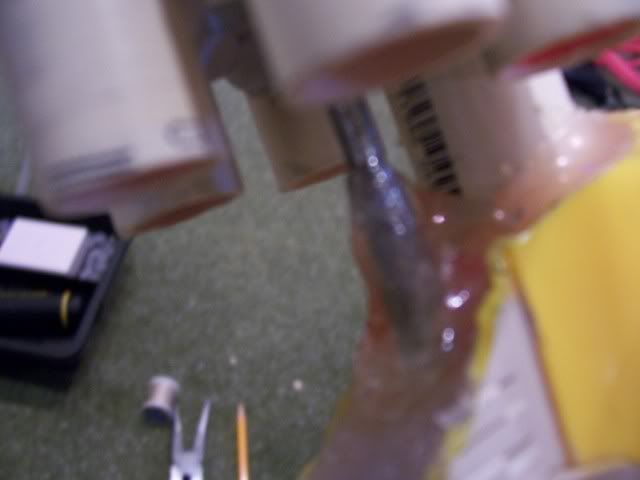 Completed
Edited by bobafan, 15 September 2008 - 11:03 PM.