I had some SM750 guts laying around, but I had salvaged the pumptube for a breech of some kind and I couldn't find the trigger. It was just a check valve and an airchamber, so I thought it needed to be integrated, but first, a new pump.
Here it is.
But now, what to integrate it into?
My first thought was an LS, in the space where the bipod was. A trigger could be strung to the handle, making for an extra 80 foot blast.
I also had some other guns that could use an integration.
One of them was my shotty BBB.
I could put the 750 into the space where the "scope" was.
My JT crossbow, FOIL.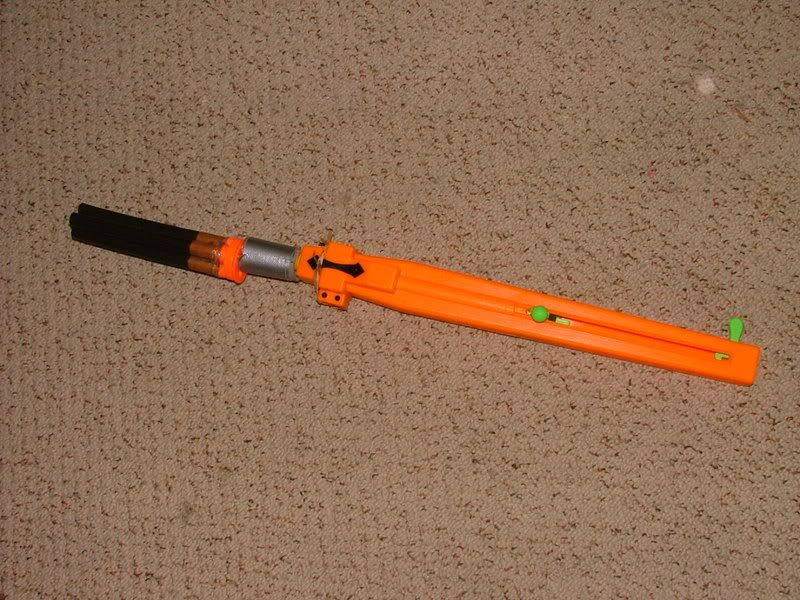 I could put the 750 right below the turret, and string a trigger the the back of the gun.
I also have other assorted blasters, like 2ks and FFs that would be a nice candidate for an integration.
So what do you think I should do?