Ok. Christmas is so close I can taste it. But more importantly, that means my longshot is so close I can taste it. I'm getting obsessed. So one day I was browsing somewhere I don't remember, and i heard that taggers get jammed in a longshot. I decided to fix that. (note, i have no way to test if this works until Christmas)
So here is everything you'll need:
1) Tagger dart
2) Hot glue gun with glue stick
3) Scissors
4) Fishing weight (Optional)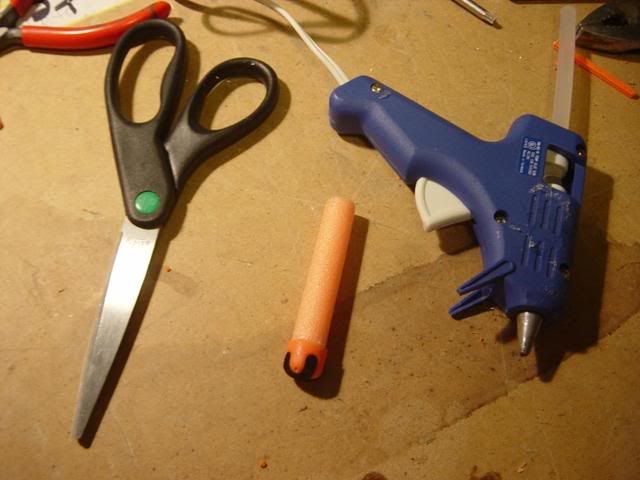 First: cut off the tip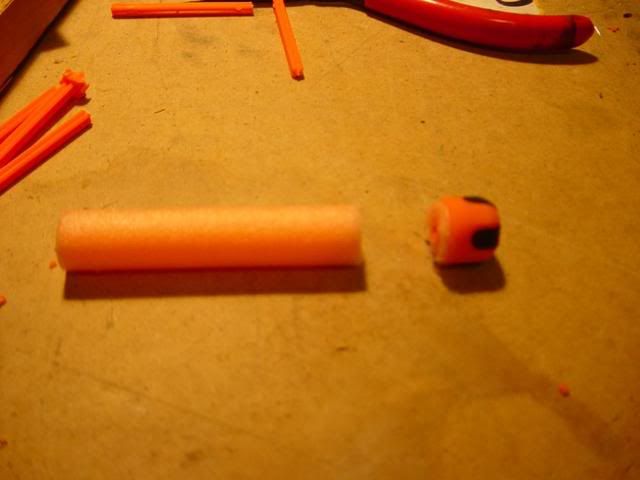 Then, you'll need to plug up the foam part with hot glue so air doesn't just go right through. You could also add a weight now, but I can't find mine right now.
Then, cut the tip in half like this: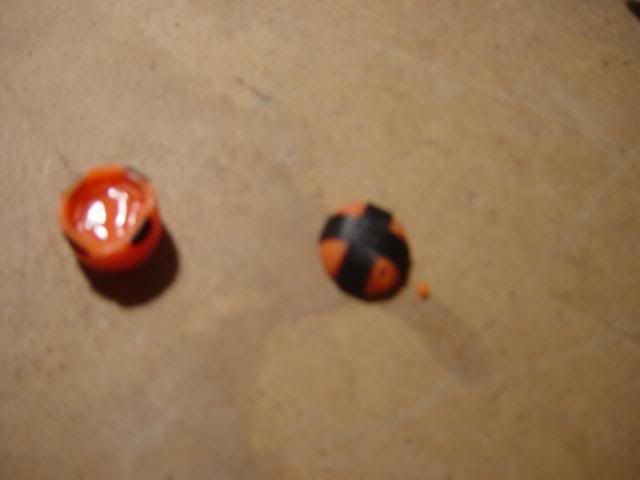 next cut the rubber out from between the velcro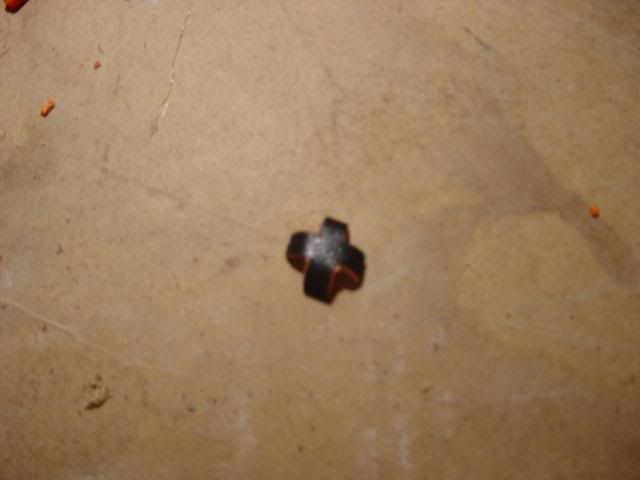 you might need to trim the velcro to fir on the foam. now put a couple drops of hot glue on the top
add the velcro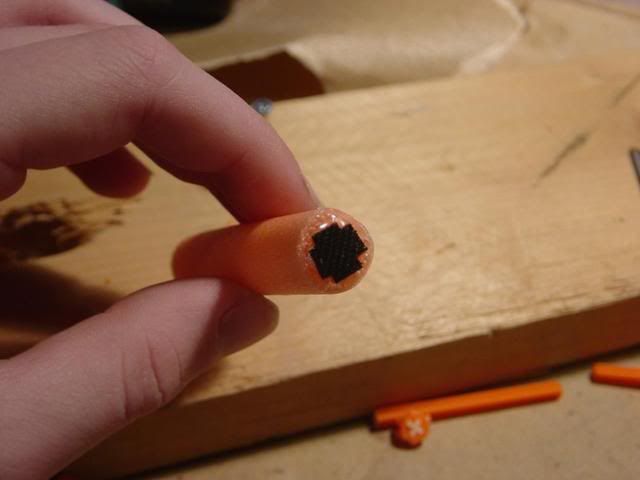 And finally, the finished product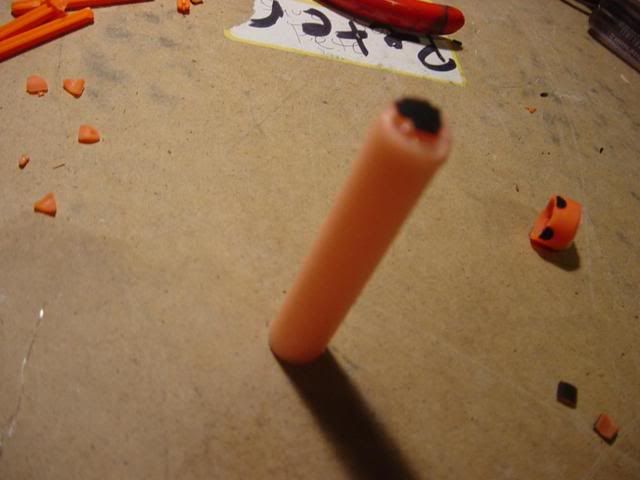 Now you have a dart that will (I hope) work consistently in the longshot, and stick to tagger vests.
Edit: Sorry for the blurry pics, my camera was burning through batteries, and I wanted to get all my pictures before they ran out.
Edited by bobafett109, 23 December 2007 - 02:42 PM.