Well a while ago I bought a BBB did the Big Bad Sexy mod to it and it worked fine. I had to ramrod stefans down the barrel though, and that annoyed me. Still, it got 100 feet. So now I tried making a breech...and there are just so many problems now.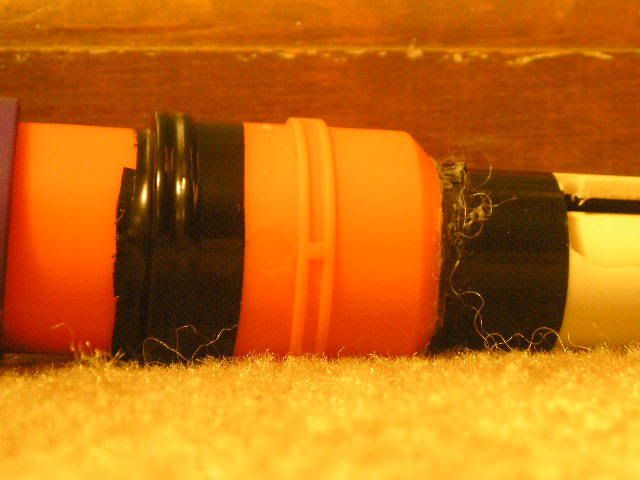 That's what the internals look like. Anything else behind that I didn't do anything to.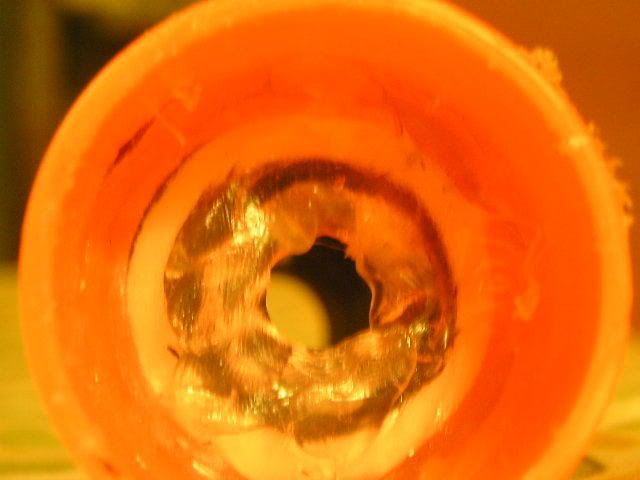 Looking down the... barrel thing. I put hot glue all around that so when I tried pushing a stefan back with CPVC trying to get it up there, it didn't just go back too far. The diameter of the circle left where the air can get through is just enough so I could fit a small sized hot glue stick down there.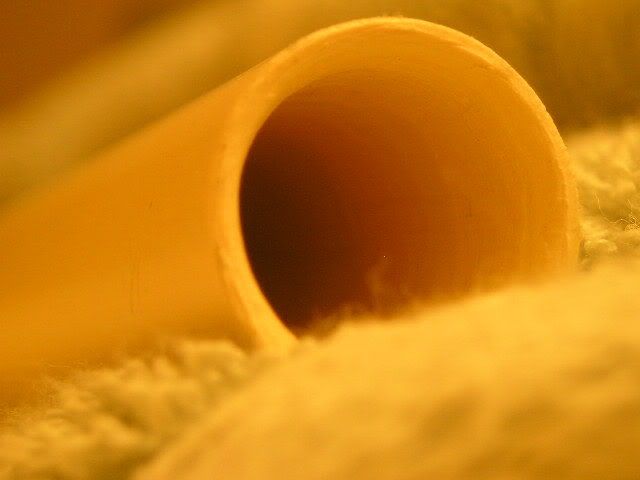 That probably doesn't explain much, but since CPVC fits my darts really tightly, I took a file to it and scraped out lots of the pipe. So, the dart can slide down easier through the first 2 inches or so.
In case those pictures didn't explain much, this is basically it:
I have 3/4" PVC attached to the thing that attaches to the plunger tube. There is a layer of craft foam in there so CPVC will fit in it. Then there's a hole dremeled out so a dart can fit down there when the CPVC isn't in it. Then, I put a dart in and push the CPVC back, hoping the dart would go up the CPVC so I wouldn't have to ramrod it. However, there is still about half an inch of the stefan sticking out the back of the barrel.
So when I try and shoot it, it doesn't work. The dart just slowly moves up the barrel. After about 4 or so shots the dart finally comes out but it only goes like 30 feet.