I was at SAM's today, when this caught my eye.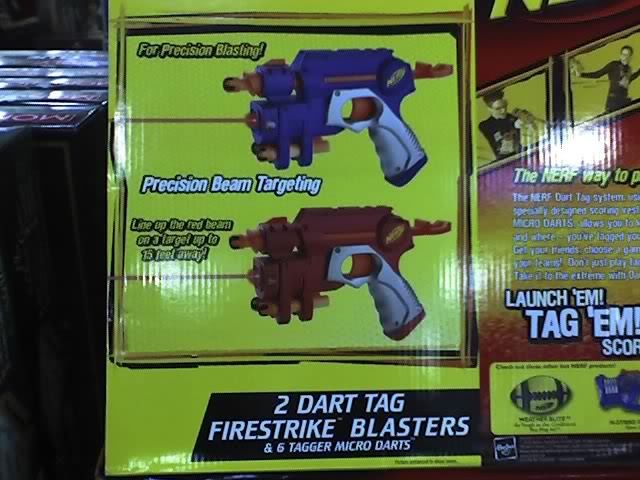 and,
Basically, repainted, renamed Nf's.
It comes with two DTGs and 20 tagger darts.
Any comments?
EDIT: the price was $32, i think.
p.s. I wonder if the Nf/Firestrike will be even more underpowered.
Edited by sputnik, 10 December 2007 - 04:44 PM.