First time poster, Long time reader.
So I finally found something to modify that wasn't me just copying someone else. Perhaps someone has done this mod, if so, sorry to waste your time.
So to the point. (And sorry for the large pictures. Feel free to flame if it annoys you and I will scale them down)
Tech Target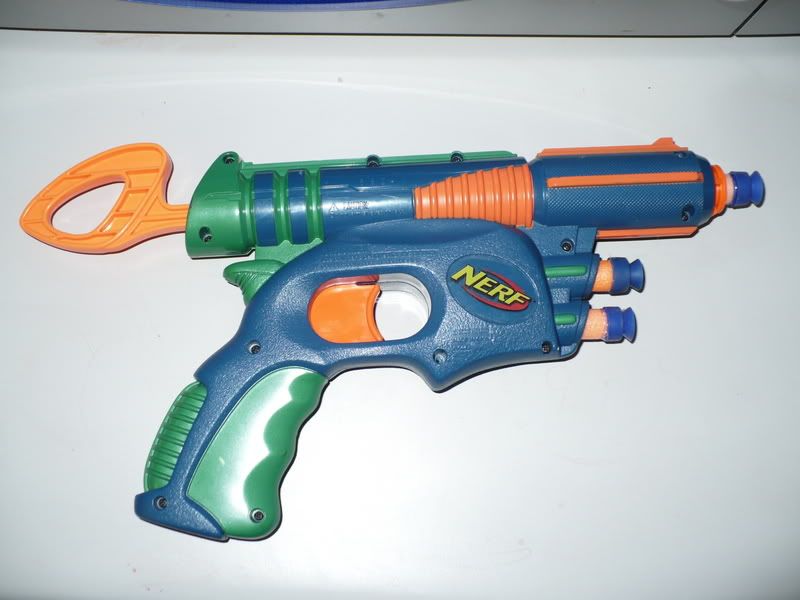 Great gun, so lets open it up
As you can see, really simple make.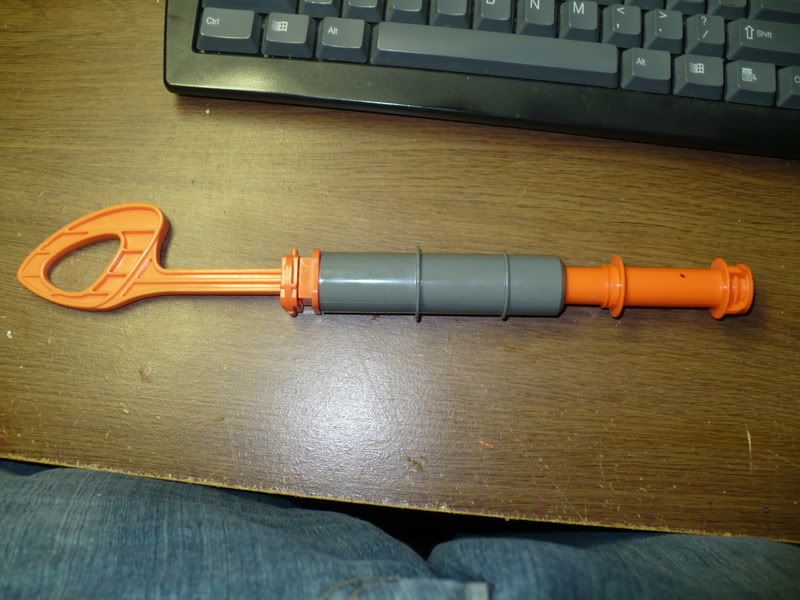 So I pulled out the plunger and spring. The front part is where the air restrictor is.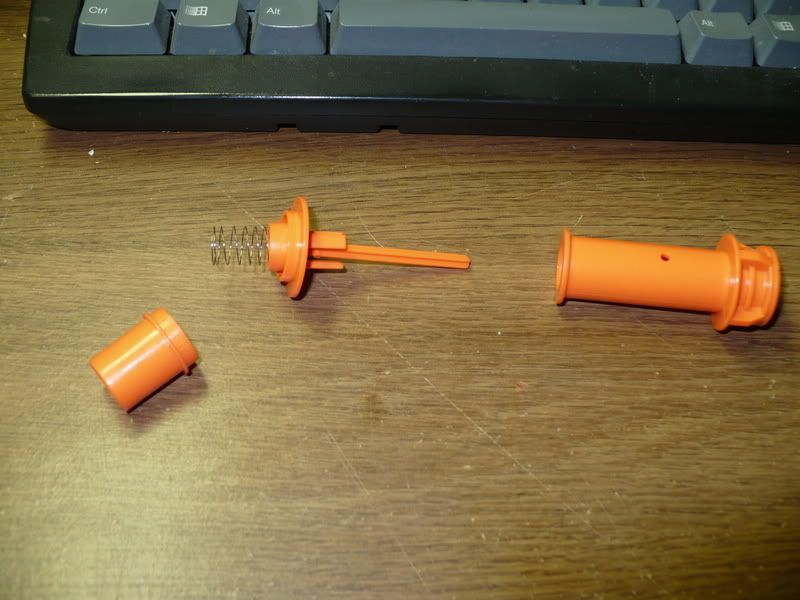 Nothing here is fused together in anyway, so you can just pull it apart.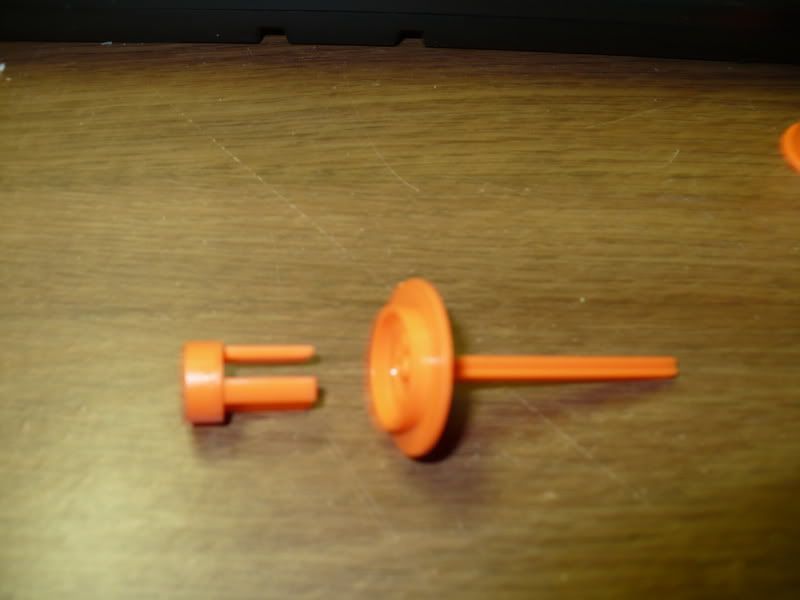 Just throw away that little piece, its only there to annoy you at this point.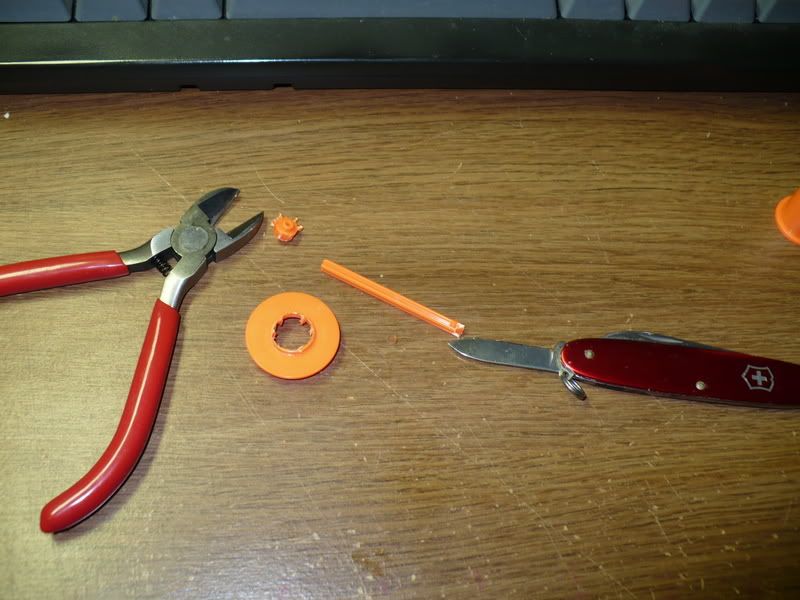 As for the post, I just cut it out and cleared out the center of the post's base to allow more air flow.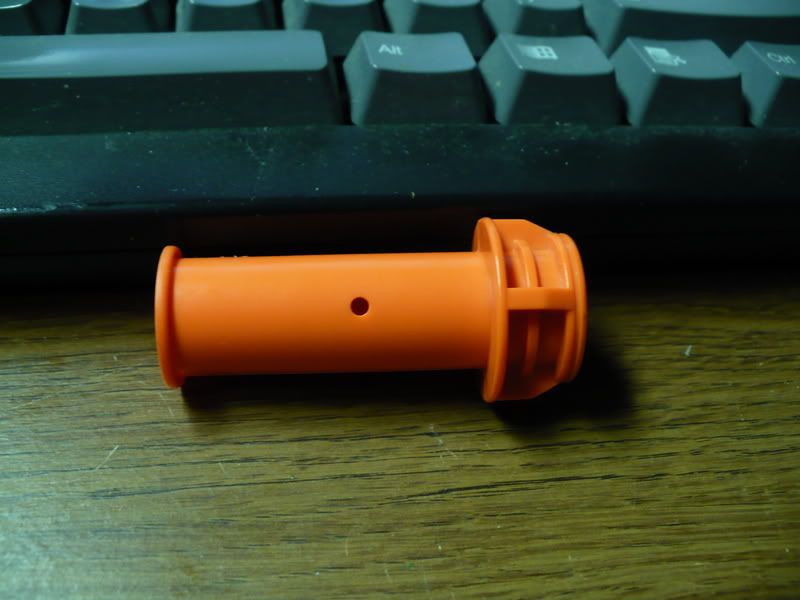 On the loading chamber there is this little hole, so I filled it.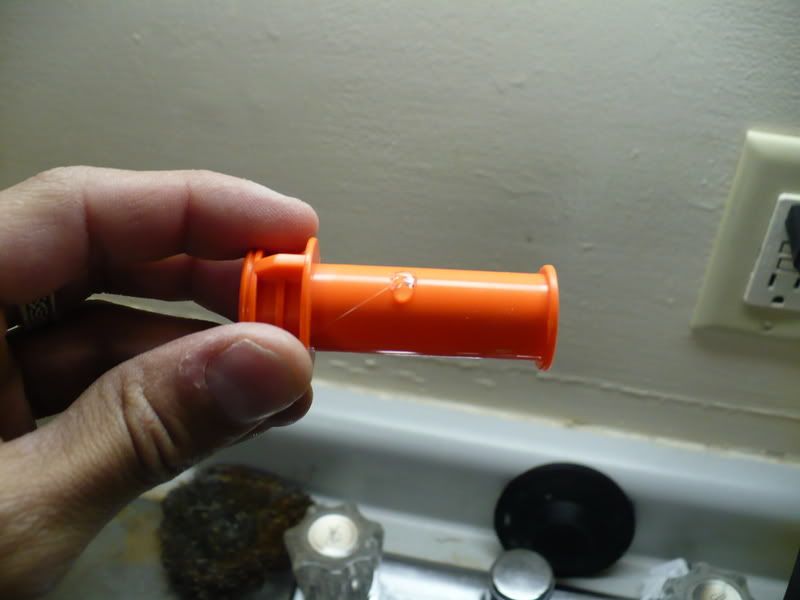 Now for the plunger mechanism.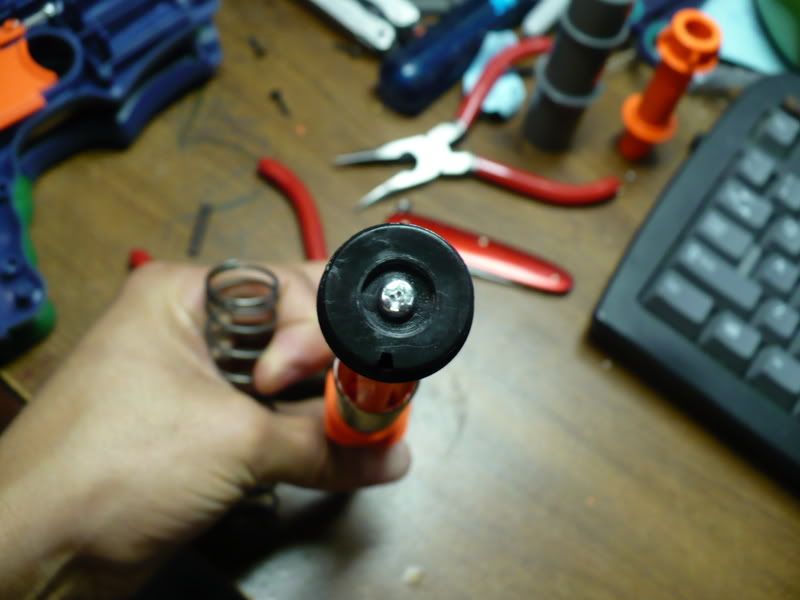 Just unscrew the end of it to get access to the springs.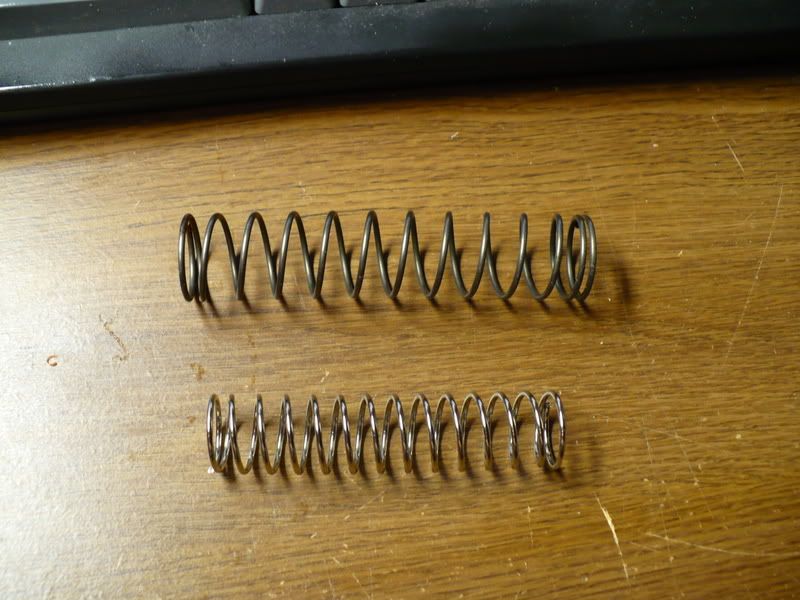 I took the spring from a sharpshooter II and just put it over the current spring and left it in there.
So the problem now is that the new spring compresses and the catch mechanism won't catch. That's right, it just was too much metal for one gun.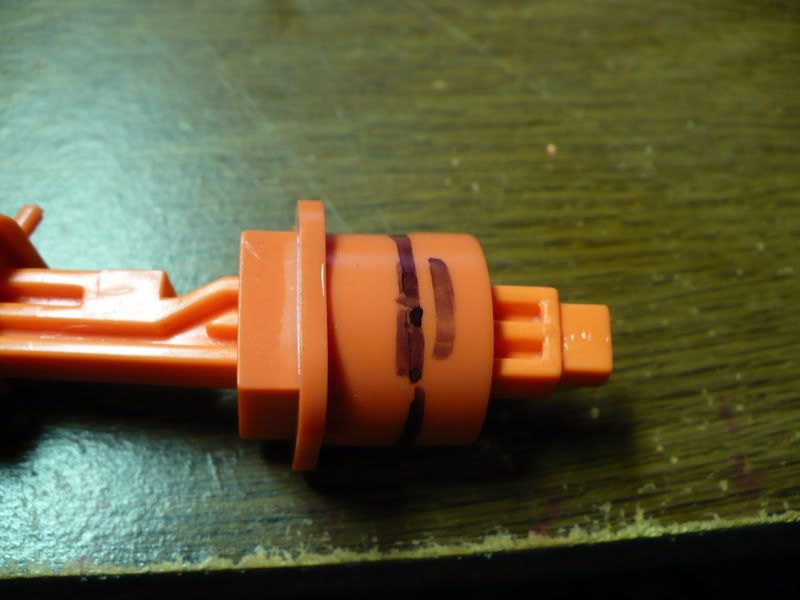 So this bit was marked for shaving down.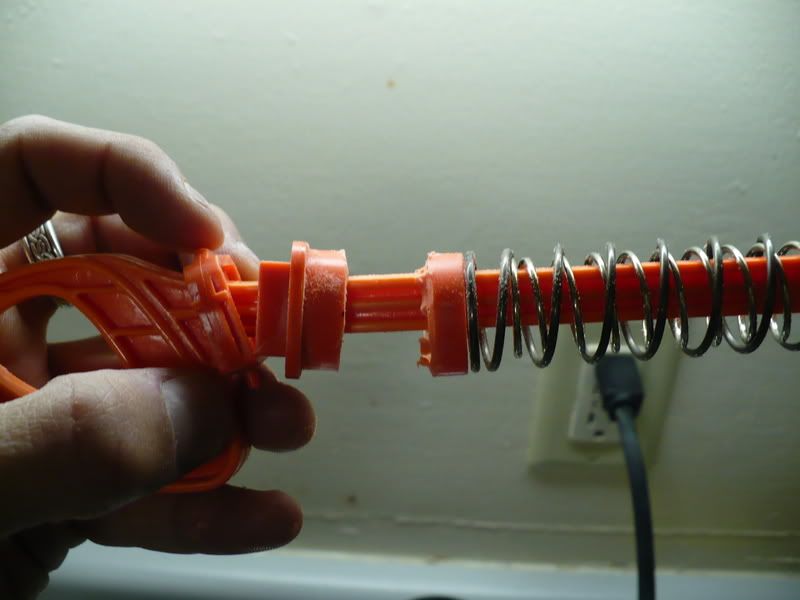 See how well that went?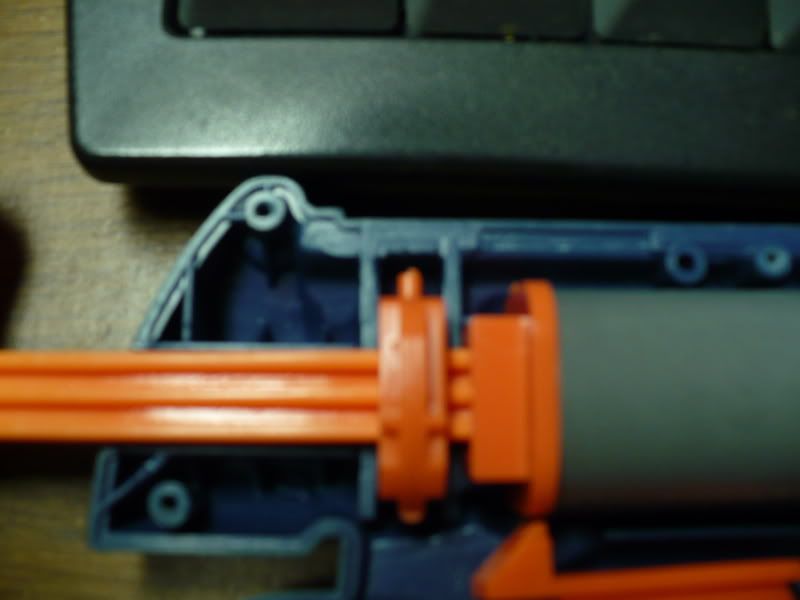 So now I just had to add a more powerful spring to the catch mechanism so that it would work. I just took one from one of the many pens I have stolen from work.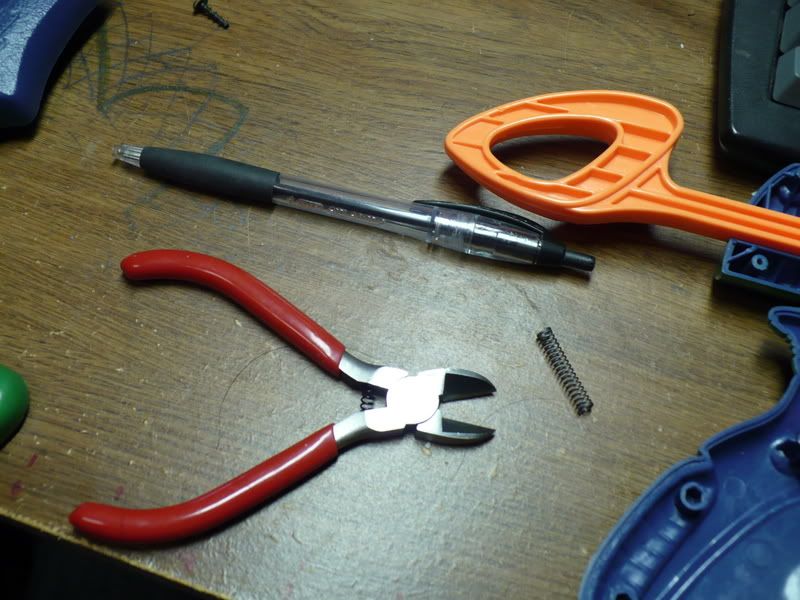 So there you go. All together and happy. Fires like a dream. I don't have a way to precisely measure the ranges, but I did it by paces then measured my paces.
1 pace = 4'
13 paces (Two) -> 52'
14 paces (Two) -> 56'
14.5 paces -> 58'
By no means does that mean it can get that EXACT range, but definitely somewhere in the range.
Hope you liked it.
Questions, comments, compliments?