Here is the list of materials that you will need to do this mod.
4" of 1/2" CPVC
1 1/2" CPVC coupler
Plumbers Goop
Dremel with sanding bit. Or you could use some sanding paper.
Drill ( Optional )
Here is the internals of the TT: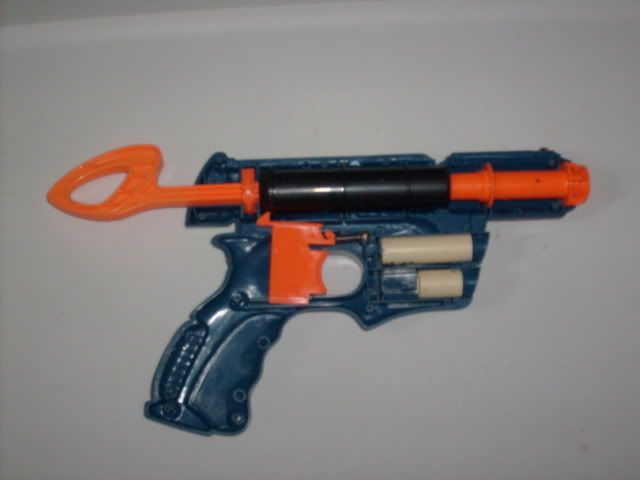 The orange piece's that make up the barrel are all garbage. Just throw them away.
I don't know if this increased the range at all but I tried it any way. I opened the hole
in the plunger wider just using my drill. I forgot what bit I used but just use a bit bigger
then the hole. If you do this is should look like this: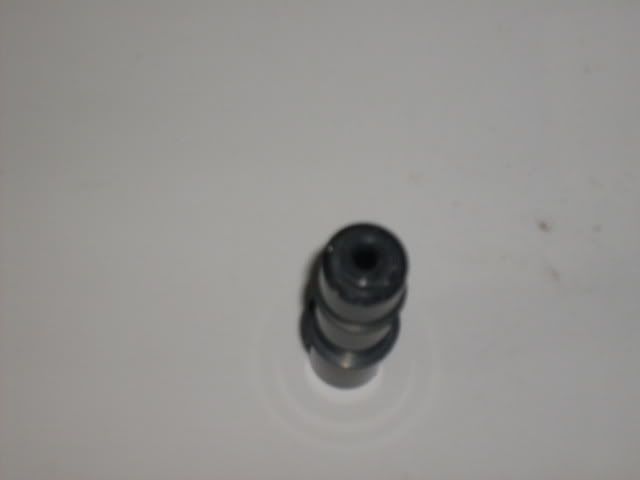 Now here comes the coupler part of the mod. Put some goop around the plunger and
set the coupler on it. after that is done the put some more goop around the outside of the bottom
of the coupler. After you do that it should look like this:
Now this part I was an idiot and for got to take a picture but it is pretty easy to explain.
After you set the plunger in place you can see where the coupler pushes up. Those grooves needed to
be sanded down on both sides of the gun. Again sorry for not taking a picture of this step.
Ok now that the coupler fits nice in the place that was sanded. Now all we need to do is put the gun
back together and put the barrel in place. After you are done with this the gun should look like this:
The range of this with a little wind is:
First shot 85' I think the wind picked up here.
Second shot 75.
I put up some more ranges tomorrow. Maybe those ranges will be different.
Well I hope you guys like this mod.