A couple months ago, AssasinNF posted a thread about a new kind of crossbow, the JustToys Crossbow. He claimed to have gotten 100 foot ranges with it, so I decided I needed to try it myself. But, even with extra banding and a variety of different banding, I couldn't get it past 80 feet. It is still great though, here is how I turreted mine.
Here it is with the stock "bow" attachments cut off. No need for them.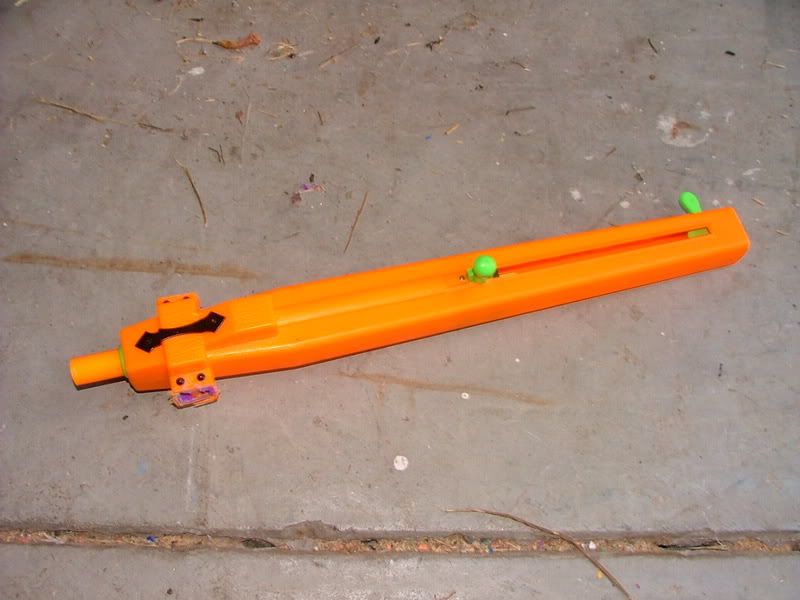 One thing i found interesting was the size of the plunger tube, here it is un-cocked.
And cocked.
Quite the difference, eh?
Anyways, you want to start off by cutting a centimeter off of the tip of the barrel, like this.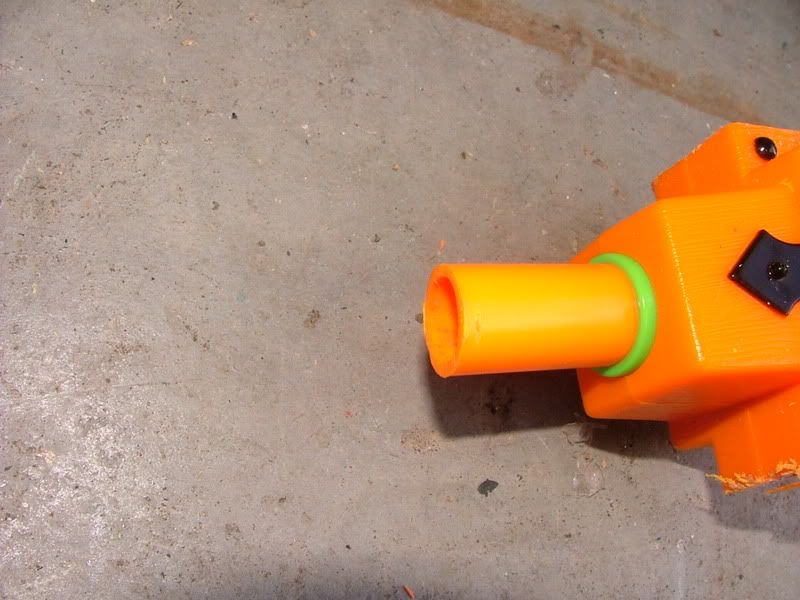 This takes off those pesky air restrictors.
Now you want to open the gun up, so we can band it.
For the bands, I took three standard size rubber bands and tied them like so.
Make about four of these.
Once you have all four, take them and put one end around the back of the plunger, like this. Ignore that thing in the barrel.
Thread the bands up to the front of the gun, and out of the holes you made by cutting the stock "bow" crap off.
Now get a 2k turret and cut it down.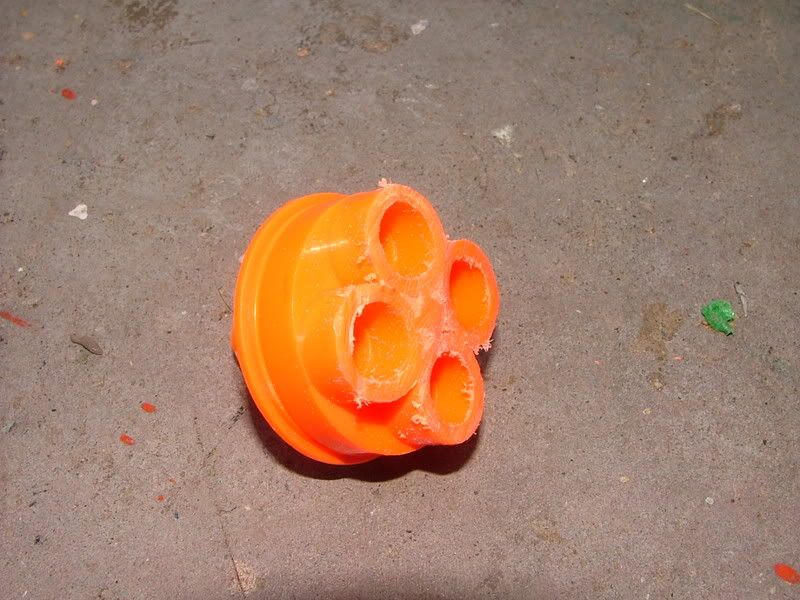 DO NOT POST!
As for barrels, I can't tell what you use, but I can tell you that they need to be very tight at the back becuase of the gun's slow plunger stroke and about 8 to 10 inches long.
Now get a piece of tubing that has roghly the same OD as the ID of the hole coming out of the back of the turret, ans it should be about one inch long.
Now glue that into the back of your turret.
Get a piece of 1 1\2 inch electrical condiut (grey PVC) about 2 inches long.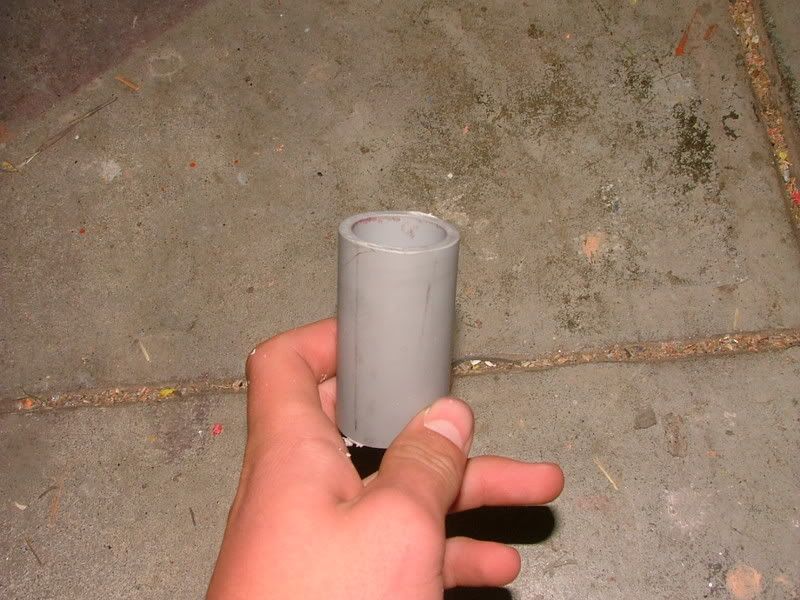 Cut that down the sides, like this.
Now get your turret again, and wrap just enough tape aroung the end of the protruding tubing so it can slide into the barrel of the crossbow with little friction.
Now stick it in and glue it there.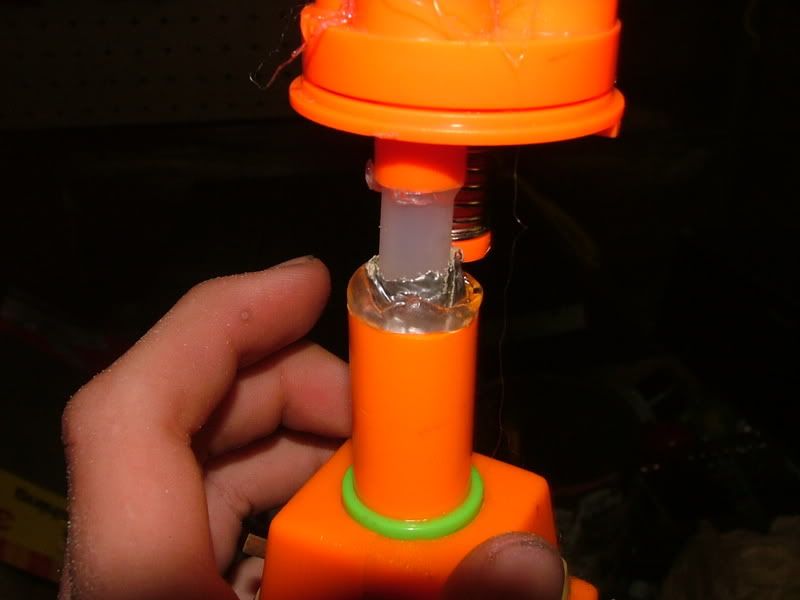 Now get your electrical condiut again and glue one of the halves to both the back of the turret and the top of the barrel.
You can now put on the other half if you want, but it is not needed.
It should look like this when done.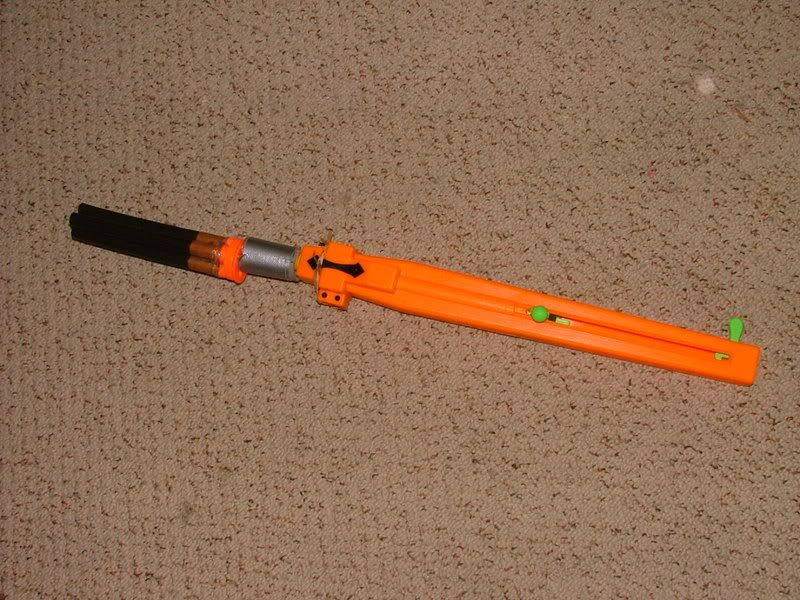 FOIL and its namesake.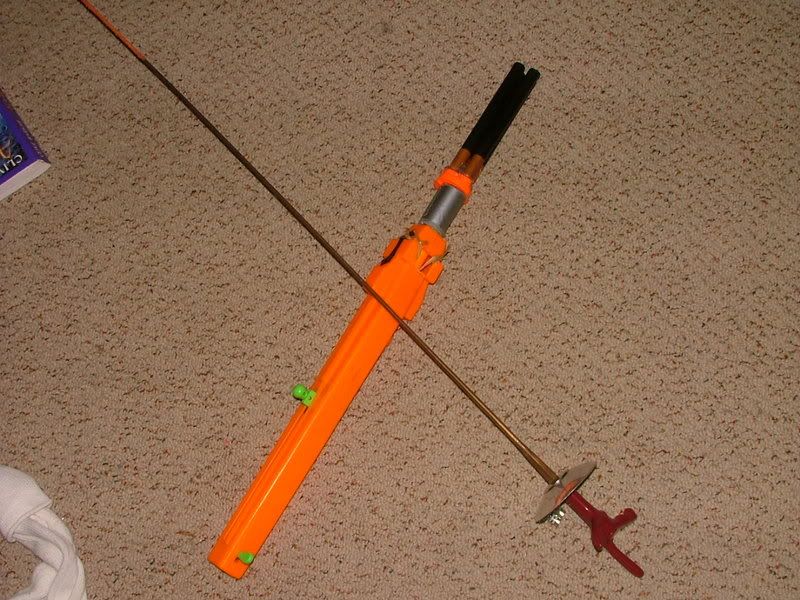 I do not know ranges yet as it was dark outside when it was finished, but when I was doing tests with single barrels and used one of the barrels I am using now it got mid-80s.
There is no air loss in the turret, so it prolly the same.
Anything?