I realize this has been done already, but the other is just ar/barrel replacement. This is an unusual gun that can be modified to shoot up to 40+ feet, and for it's size it's not bad. My gun has already been painted and had the barrel removal, but I'll walk you through it.
First off, unscrew the gun.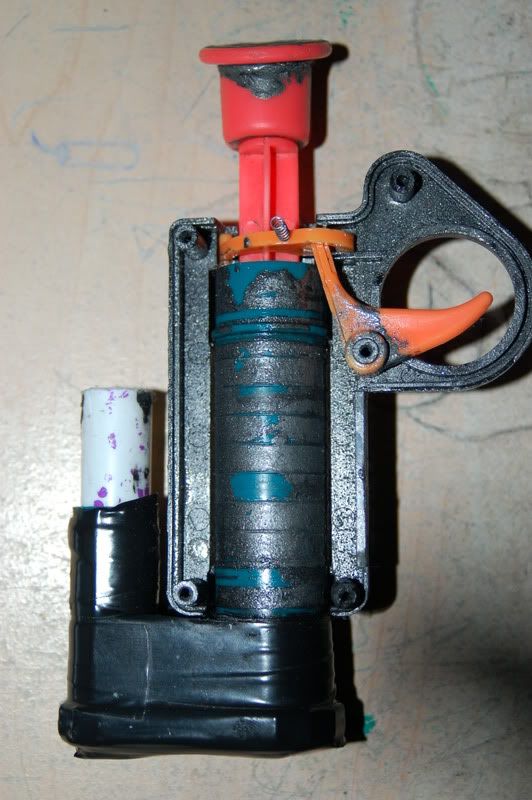 Pull out the Plunger, pull the top off as hard as you can, twisting can help.
Now put in the spring of your choice. At hand I only have a fire-fly spring, but I suggest an Ace-49. It is VERY important that you increase the Catch Spring's strength somehow, or else it will just fire randomly on you.
Re-assemble your gun, and put the screws back in. Then trim your barrel stock down to about 2 inches. I used a dremel, and don't worry about cutting the orange thing in the middle.
With another drill bit, stick it in the hole of the Restrictor. Continue to move the drill around untill it's all off, and you can see a little orange nub at the back of your barrel. Sorry, it's the best picture I could get.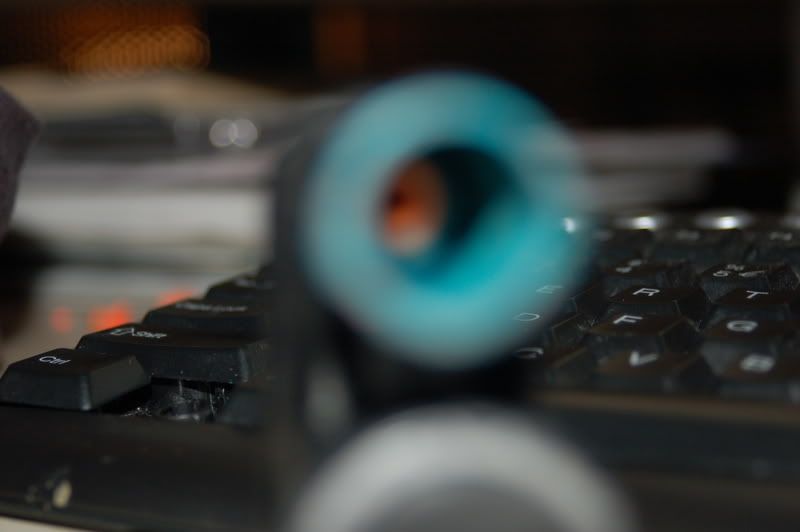 After this, get the barrel material of your choice. You might have to make the hole wider to nest Brass or PVC into it, but I used a crayola barrel and it works great. Make your barrel around 2 1/2-3 inches.
Before sticking it in, make a small knotch on the bottom
Twist the barrel when it's at the bottom, and you will feel it drop a little more. It's now flush with the exact bottom, which it wouldn't have been had you not put the knotch in it. And now you have an excellent little pocket gun. Enjoy!
Edited by Thomas, 11 May 2008 - 01:59 PM.